Foundation Repair In Laurel, MD
Want to get rid of the wall cracks in your home? We've got you covered!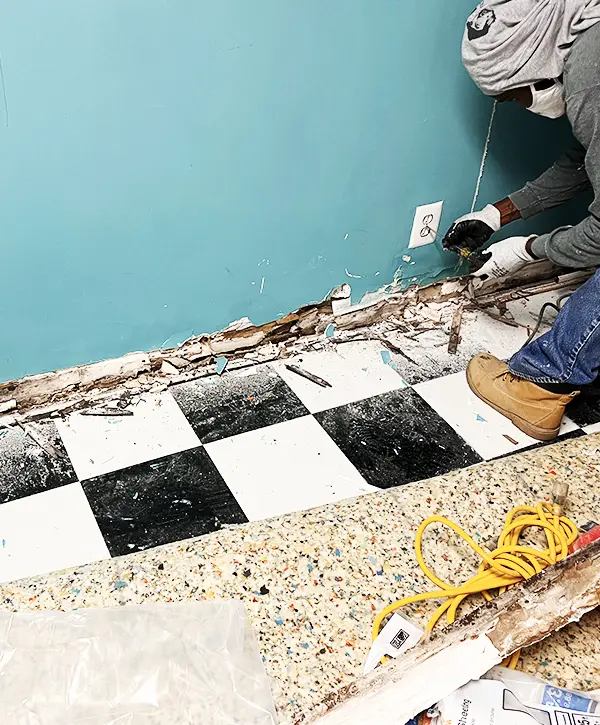 Foundation cracks serve as a clear indication of water seeping into the exterior walls of your home, potentially leading to significant structural issues. Besides being unaesthetic, cracks can deepen over time and cause a lot of damage to your property and to your loved ones. 
The only way to properly repair the foundation cracks is not to hide them but to address the issue at its roots – your foundation wall. At Capstone Waterproofing Solutions, you're getting a cost-effective solution to fix your home, keep your loved ones safe, and keep your property's value high.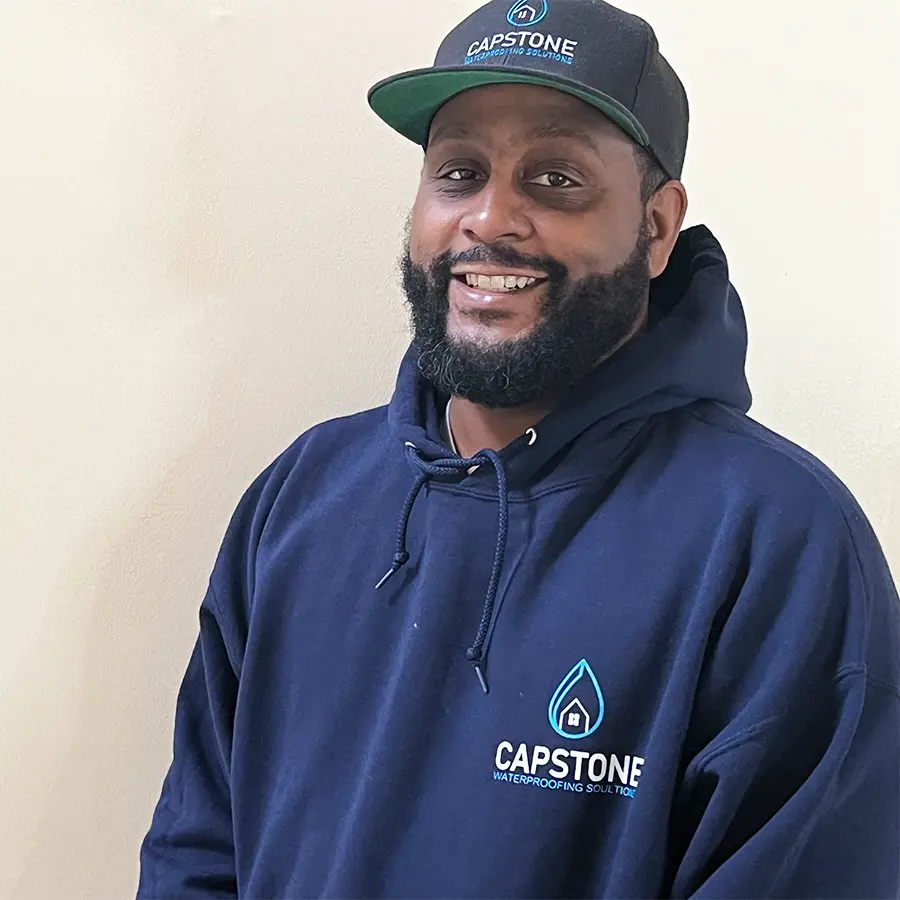 Joe McPherson, the owner of Capstone Waterproofing
Hi, I'm Joe McPherson. My experience with mold-related illness led me to found Capstone Waterproofing Solutions. I got certified as a Mold Inspector and Remediator, and since 2014, keeping water away from people's homes has been my goal. I put myself in your shoes every day, and this allows me and my team to deliver impeccable service.
Get A Foundation Repair That Takes Care Of Everything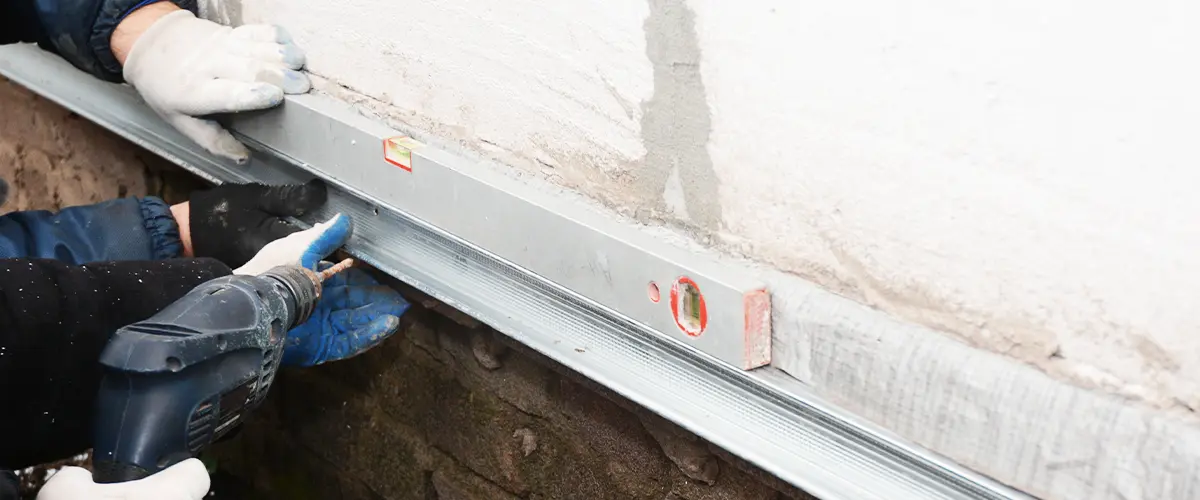 At Capstone Waterproofing Solutions, we are committed to providing outstanding foundation repair services that effectively tackle this important issue in our clients' homes. We take great pride in our craftsmanship, offering you some benefits that no other contractor in the area does.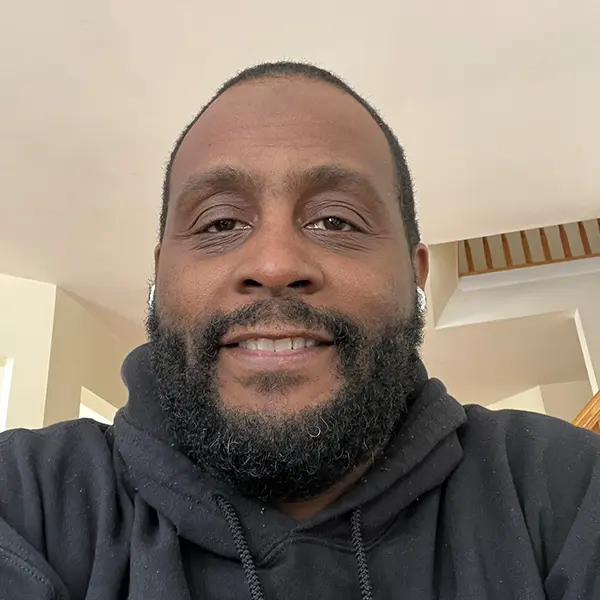 Protect the longevity of your home with exceptional foundation repair services that provide the peace of mind you deserve for comfortable living. Get in touch with us at (202) 389-9121 or request a free quote on this page, and together, let's create the perfect plan to restore the strength and stability of your foundation walls!
I absolutely loved working with Joe and his team. They did an excellent job on my property.
I got a sump pump put into my home after years of having excessive water and flooding. Joe is extremely professional.
Anytime I have any questions I can call Joe and he will answer the phone. My sump pump runs so smooth I can barely even hear it.
His team is also very clean and neat. I would definitely recommend them for any waterproofing services that you may need.
It was necessary to have the basement waterproofed because any heavy rain would cause anxiety about the basement flooding.
We shopped around and Capstone Waterproofing Solutions was highly recommended. Service was outstanding. Since the work was completed this past weekend, as Mr. Jones said, I'm looking forward to some good rain and the comfort of knowing my basement won't flood.
My neighbors have already contacted them.
Foundation Repair Cost In Laurel, MD!
Minor crack repairs generally start around $200. However, for more extensive repairs like installing new footings or stabilizing a sinking foundation, costs can begin at $15,000 and may vary depending on the number of footings and the scope of the repair.
Before
After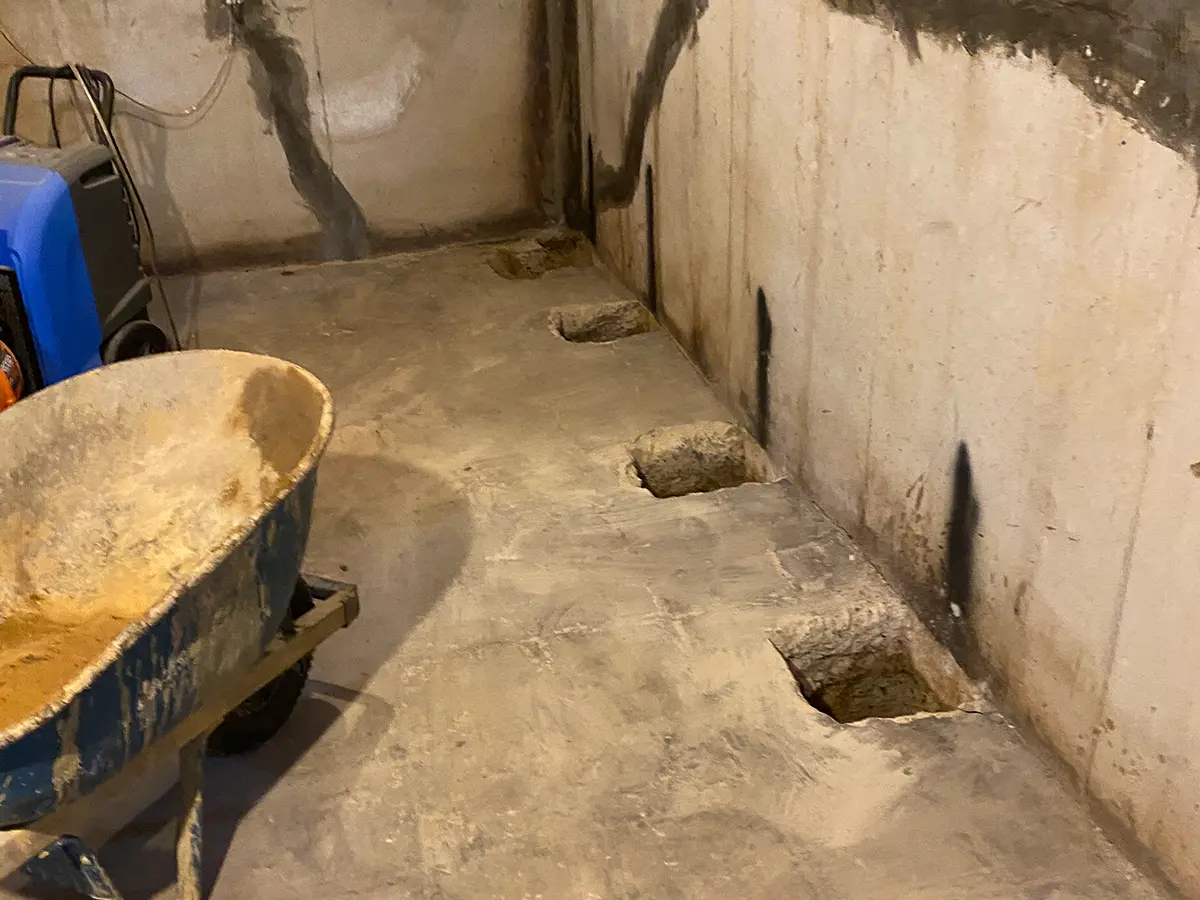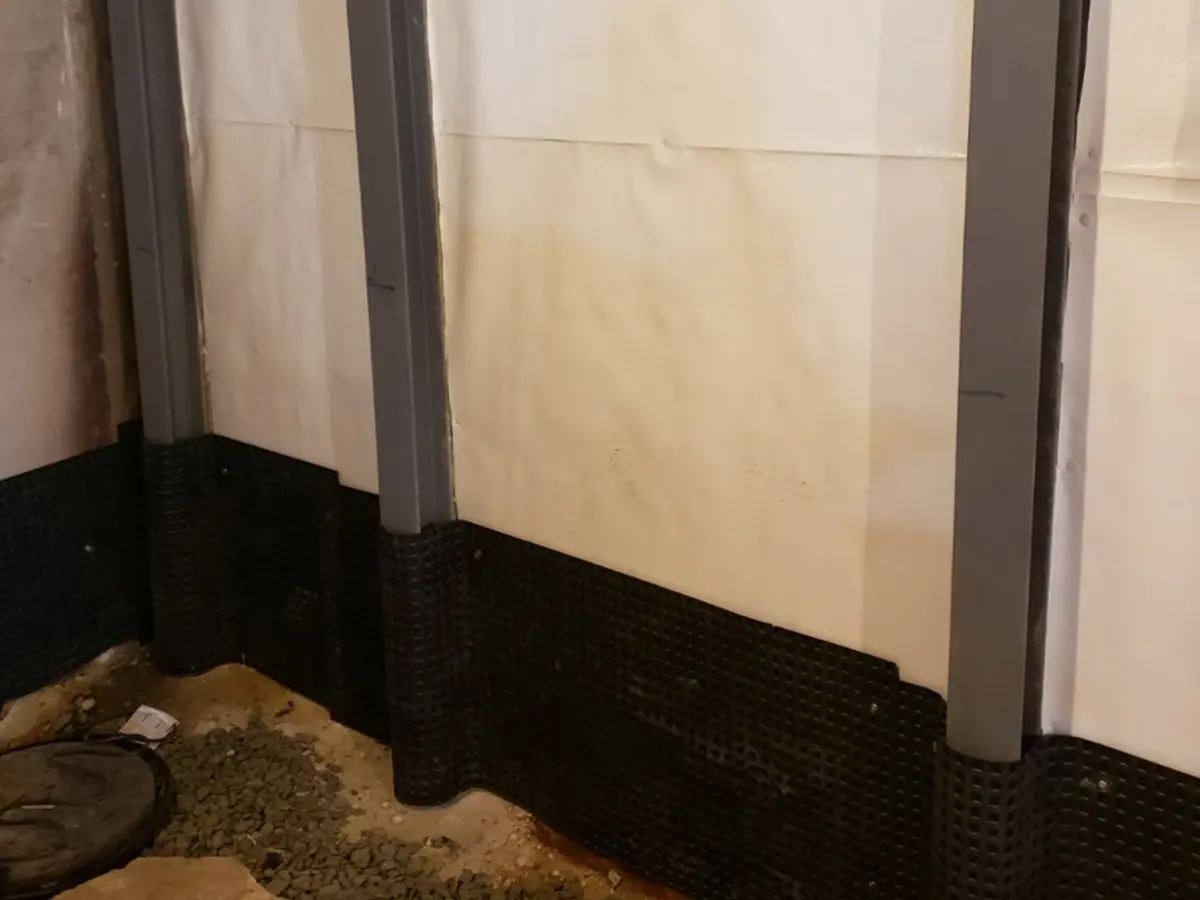 Steel I Beam install In Laurel MD
This 50 linear feet foundation repair project included:
The project was quoted at $28k, where the Seel I Beams alone coming at $6.5k.
* Hydraulic piers provide a reliable solution for stabilizing shifted foundations. Typically, an average-size home requires 8 to 10 piers, with each pier estimated to cost $1,340. Therefore, the total cost of implementing this method ranges from $10,720 to $13,400. By utilizing hydraulic piers, homeowners can ensure a long-lasting and sturdy foundation for their valuable property.
Additional Foundation Repair Costs:
* Prices vary based on the features and labor that go into your foundation repair project. Please contact us for more accurate pricing.
Capstone Waterproofing Solutions provides affordable foundation repair solutions that won't break the bank. Our meticulous process guarantees a strong, reliable, and visually appealing foundation wall, ensuring your utmost comfort in your home.
We've Made Foundation Repair Projects Stress-Free
We have successfully tackled two significant issues that caused the most stress for our clients.
We offer a variety of affordable solutions to accommodate any budget, including your foundation repair needs in Laurel, MD. Our objective is to complete the job efficiently without incurring unnecessary expenses.
Foundation repairs are usually completed within a month. Our utmost priority is to keep you well-informed throughout the process, while ensuring minimal disruption. Rest assured, we aim to minimize any inconvenience caused.
A Simple, 3-Step Process To Get Started
Our foundation repair service is expertly crafted to streamline the start of this crucial project. We empathize with the anxiety that arises from witnessing the degradation of your home, and our goal is to offer you the optimal chance to tackle and rectify these concerns.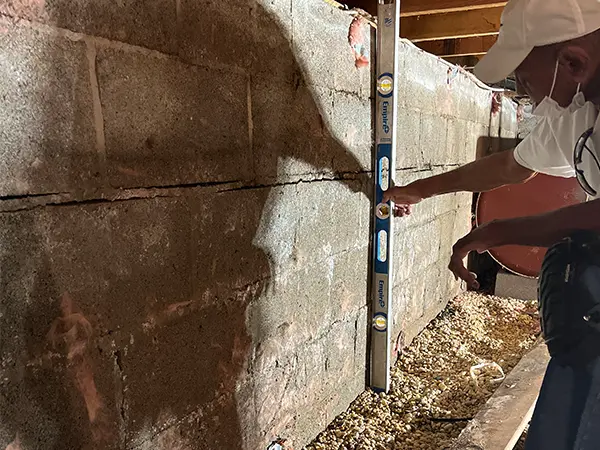 Have us for a quick inspection to see where the issue is coming from.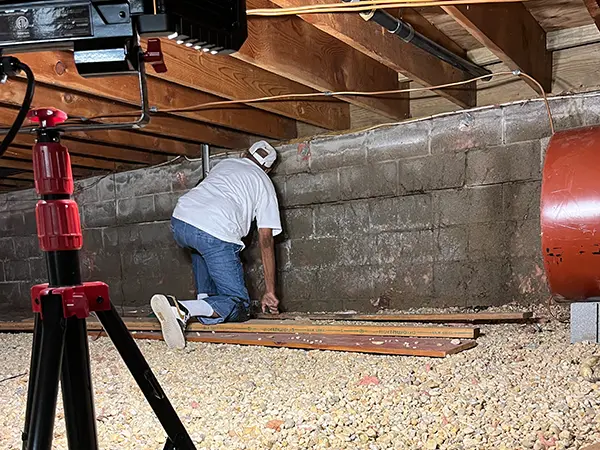 We'll start repairing your foundation walls as soon as we agree on the materials.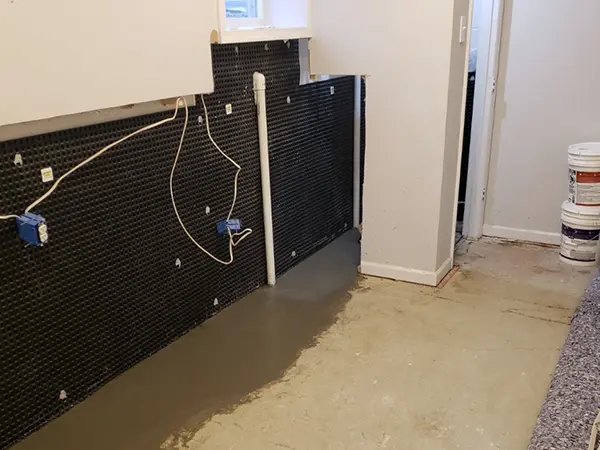 Your foundation walls are tougher than ever! Enjoy living in a more secure home!
Boost The Safety And Reliability Of Your Home With A Foundation Repair!
Foundation cracks are a common concern for homeowners. We encounter these cracks in over half of the homes we visit, even if homeowners are unaware of them. At Capstone Waterproofing Solutions, we provide comprehensive foundation repair services to ensure the safety of your property. Our skilled team not only fixes cracks but also addresses underlying issues, ensuring a strong and reliable foundation. Trust us for lasting solutions and peace of mind.
Service was professional, effective and efficient. The interior basement water damage was corrected after service was complete and no more signs of water in the house. Thanks!
Excellent Experience. great service. Reasonable priced. Provided before and after pictures. And, I really like the portal for estimate, invoicing and Payment. I would highly recommend this company.