10-year service warranty for your basement waterproofing in Washington DC, Silver Spring, Hyattsville, Laurel, Bowie, Lanham, and more of MD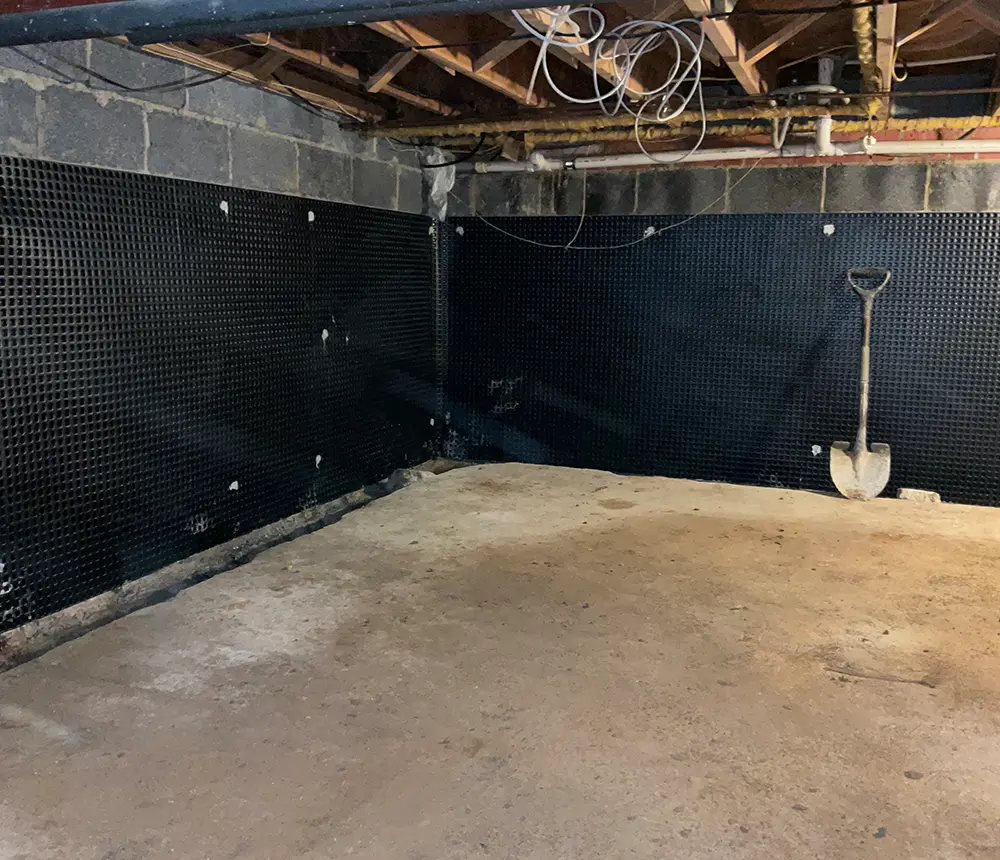 Scroll down to discover basement waterproofing options, process, and pricing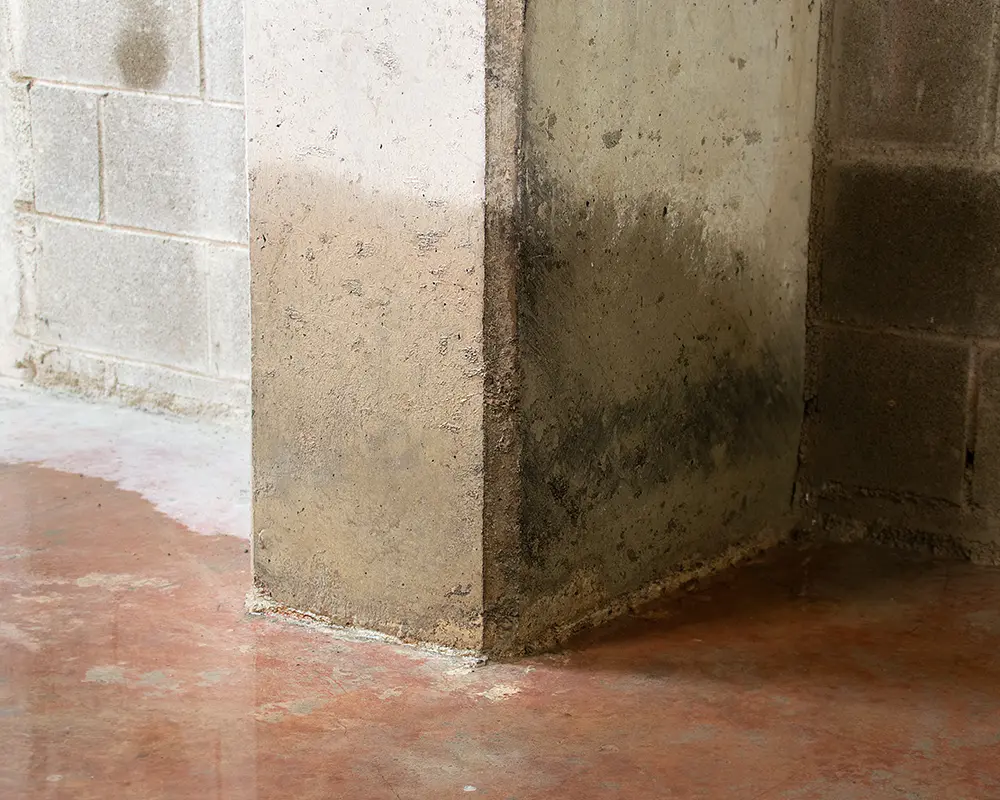 Win The War Against Water Infiltration
Water is a powerful force. Just as the slow-flowing water of the Colorado River carved the Grand Canyon, water intrusion in your basement can slowly but surely lead to serious damage to your home and your health.
Mold growth, weakened structural integrity, and decreased property value are serious issues, not to mention the inability to use your basement.
Proper basement waterproofing not only protects your home from the damaging effects of water but also helps you take back control of your space. Enjoy peace of mind knowing you live in a healthy, mold-free home.
Understanding Basement Waterproofing
It only takes mold 24 hours to develop on drywall and wood. It then feeds on the existing humidity and spreads throughout your entire home. Even if you don't have immediate plans to use your basement, it's important to take action to prevent and address water intrusion to protect both your home and your health.
All our basement waterproofing projects include:
Before
After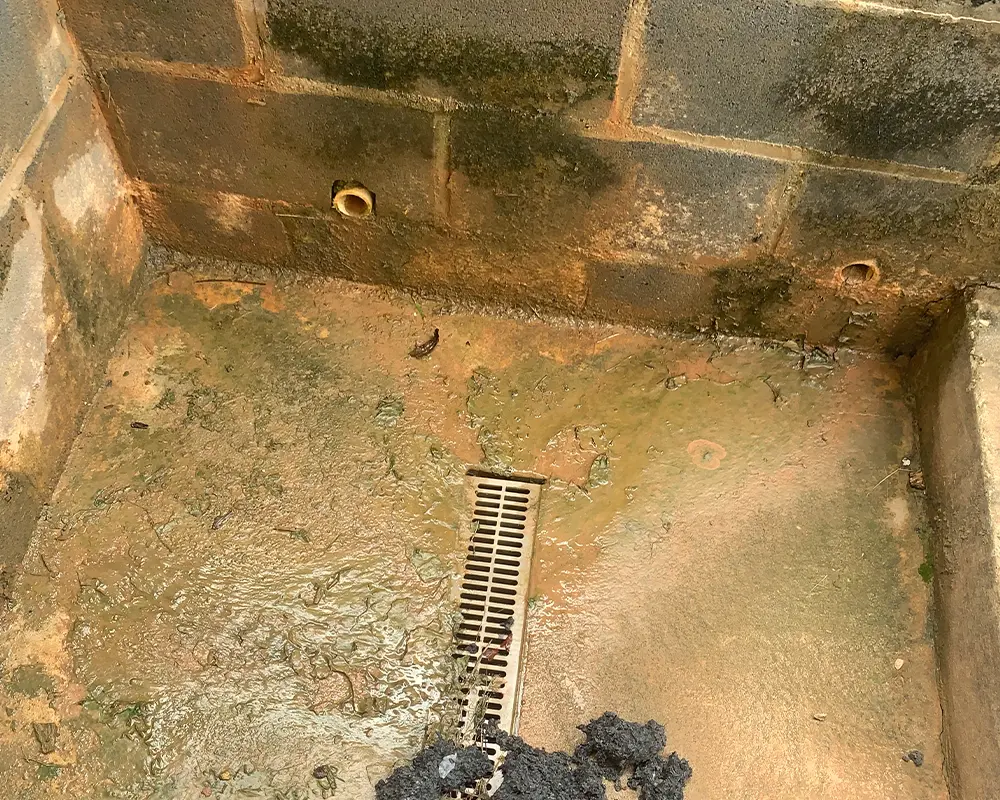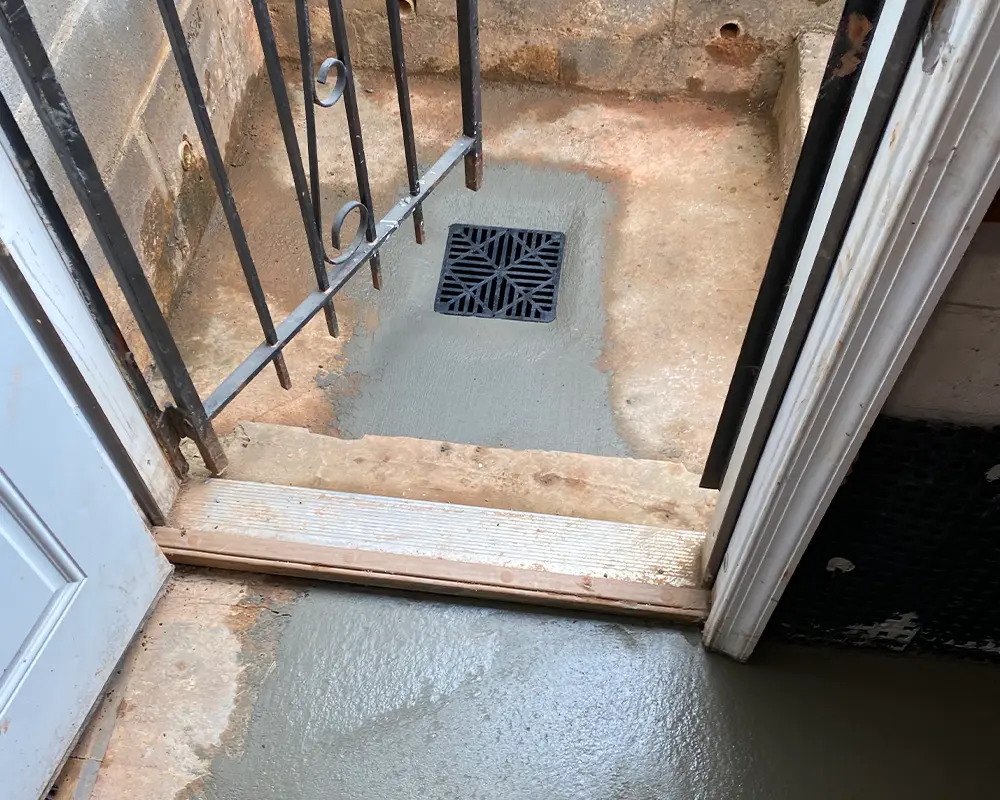 A Waterproofed Basement Is A Dry And Usable Basement
Stay In The Know With Your Basement Waterproofing With These FAQs
The process of waterproofing a basement starts with a comprehensive inspection to identify any signs of seepage. This includes looking for water coming from the bottom of the wall, around the baseboards and in the cove area where the wall and floor meet.
Stains on the wall, especially higher up, can indicate issues with the window well or cracks in the foundation. The outside of the building is also inspected to determine the source of water pressure, such as incorrectly-installed downspouts.
To waterproof your basement, the first step is to remove the drywall around the affected areas.
We then carefully jackhammer the floor to reach the bottom of the footer, where the house is stabilized. We grade the footer to ensure a 1-inch drop every 10 feet and install filters to prevent water infiltration. We add gravel around the pipe to keep mud from the pipe and filters, them install drainboards on the walls.
Finally, we apply concrete to the floor to complete the waterproofing process. This process typically takes up to 5 days for a space of 200 linear feet, but most basements in Maryland are around 100 linear feet. 
Yes, with the right tools and techniques, we can waterproof your basement effectively and efficiently, even if it has already been finished. In most cases, it requires tearing up the damaged portion of the drywall, usually 2 feet up from the floor line. This approach allows us to access the areas that need to be waterproofed while minimizing the disruption to your finished basement space.
Several factors may contribute to a basement waterproofing issue. Cracks in the foundation and water seepage are two of the most common causes of these problems. It only takes 24 hours for mold to develop on drywall and wood, so it's important to address water seepage quickly.
Another cause can be poor insulation, as hot or cold air from outside meets the cold or hot air from the inside, causing condensation. Improper airflow in the basement can also contribute to mold and water damage. If you start to smell mold in your basement, it's important to address the issue as soon as possible.
Waterproofing a basement from the inside is considered to be the better option. While the outside of the foundation may be waterproofed during the construction process, the soil can clog the waterproofing membrane, putting pressure against the wall and causing water to sit against the foundation and infiltrate the property.
By waterproofing the basement from the inside, we can catch water before it enters the property. We do this by installing a waterproofing system under the basement floor, which protects against water that is not visible.
The cost of waterproofing a basement can vary based on the size of the space, with smaller basements starting at $6,000 for 60 linear feet, medium-sized basements starting at $12,000 for 100 linear feet, and larger basements starting at $18,000 for 150 linear feet and up.
Typically, after you sign the contract, there is a 5-day waiting period required by the Maryland Home Improvement Commission (MHIC). This waiting period is in place in case you change your mind or need time to reconsider your decision. Once the 5 days have passed, work can begin on waterproofing your basement.
A Price Guideline For Basement Waterproofing In Maryland
Before
After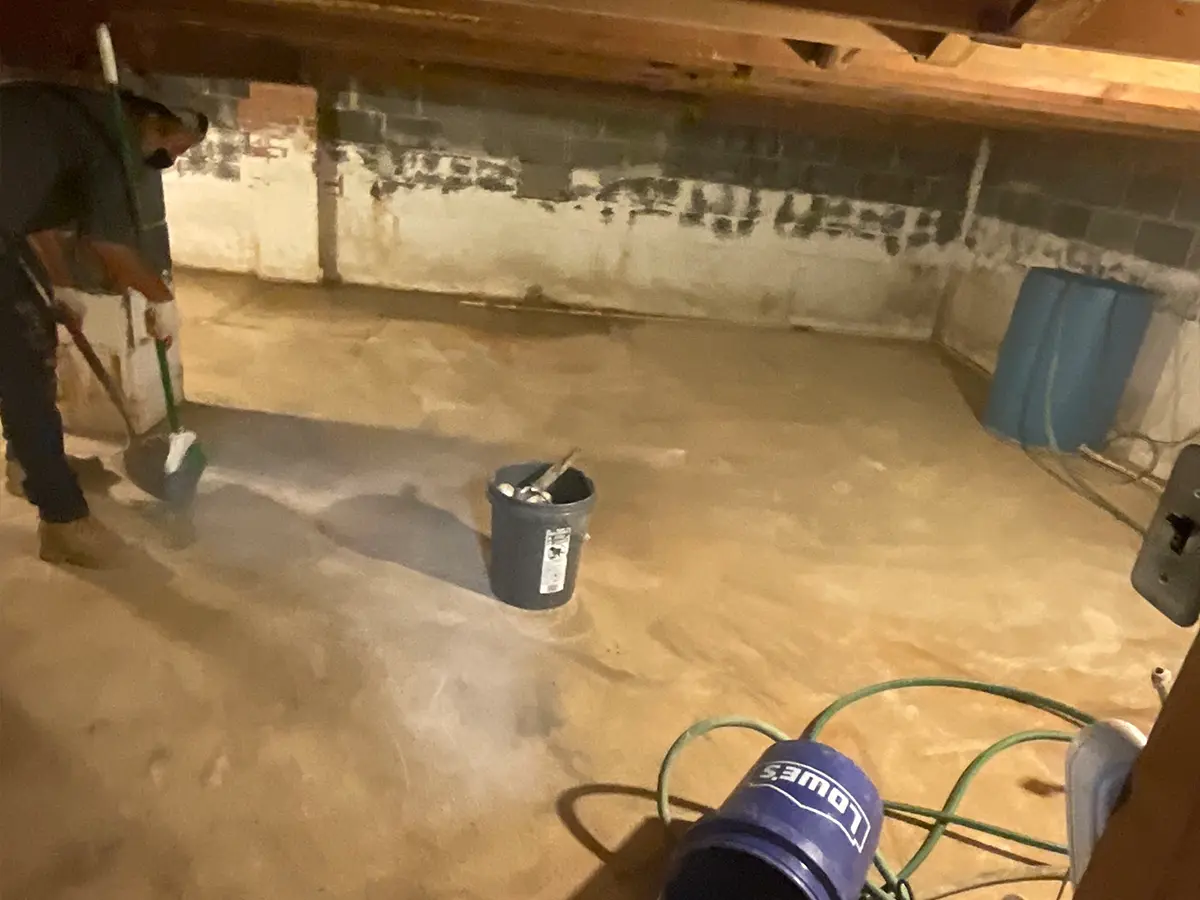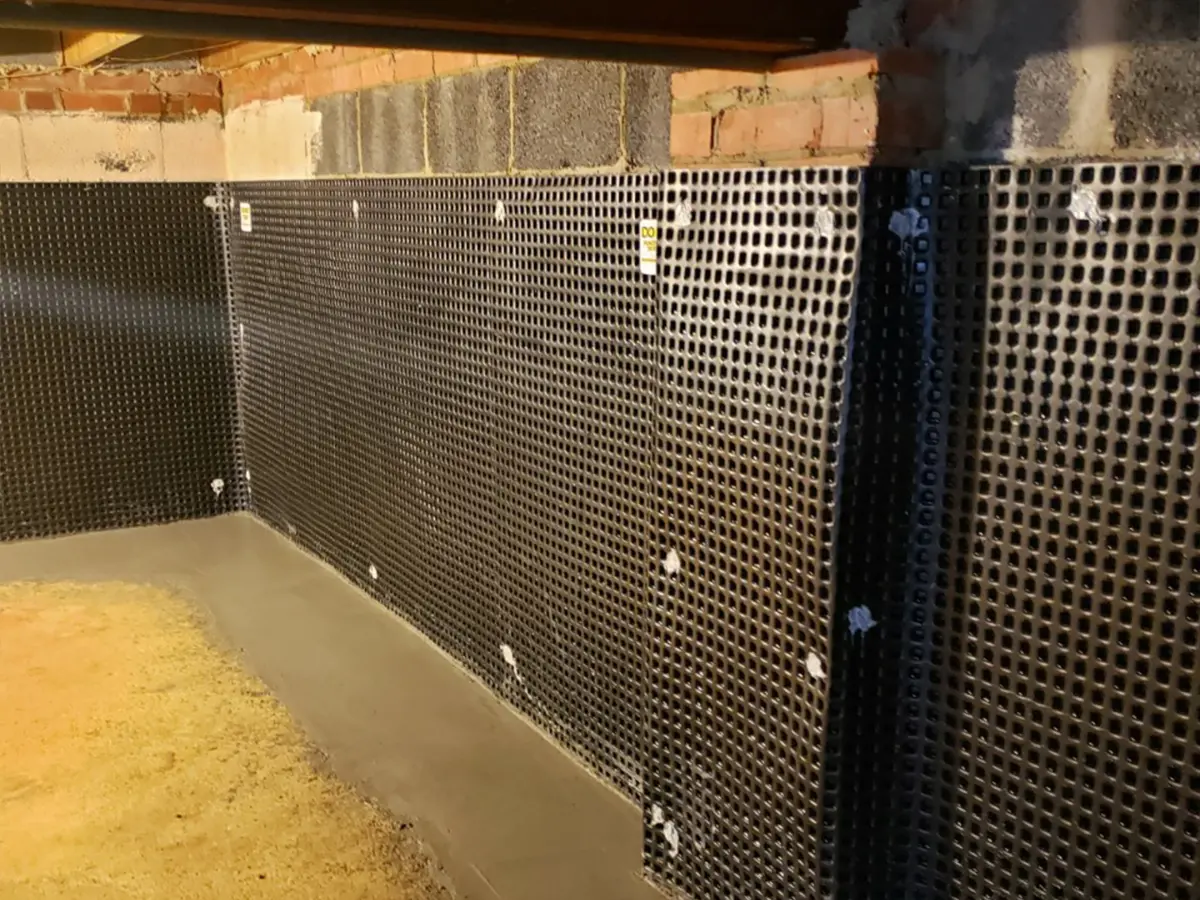 Crawl Space Waterproofing in Lanham, MD
This 90 linear feet waterproofing project included:
The project was quoted at $13k.
Before
After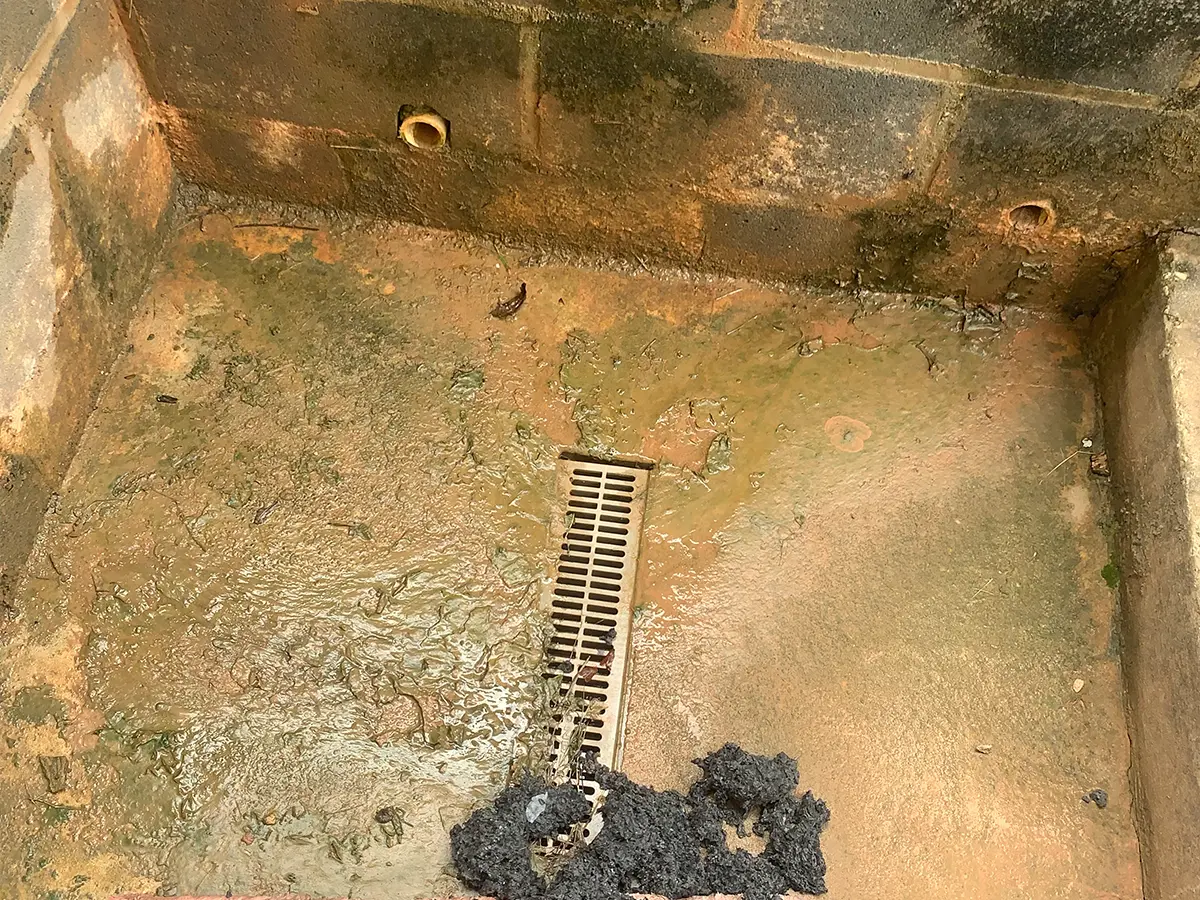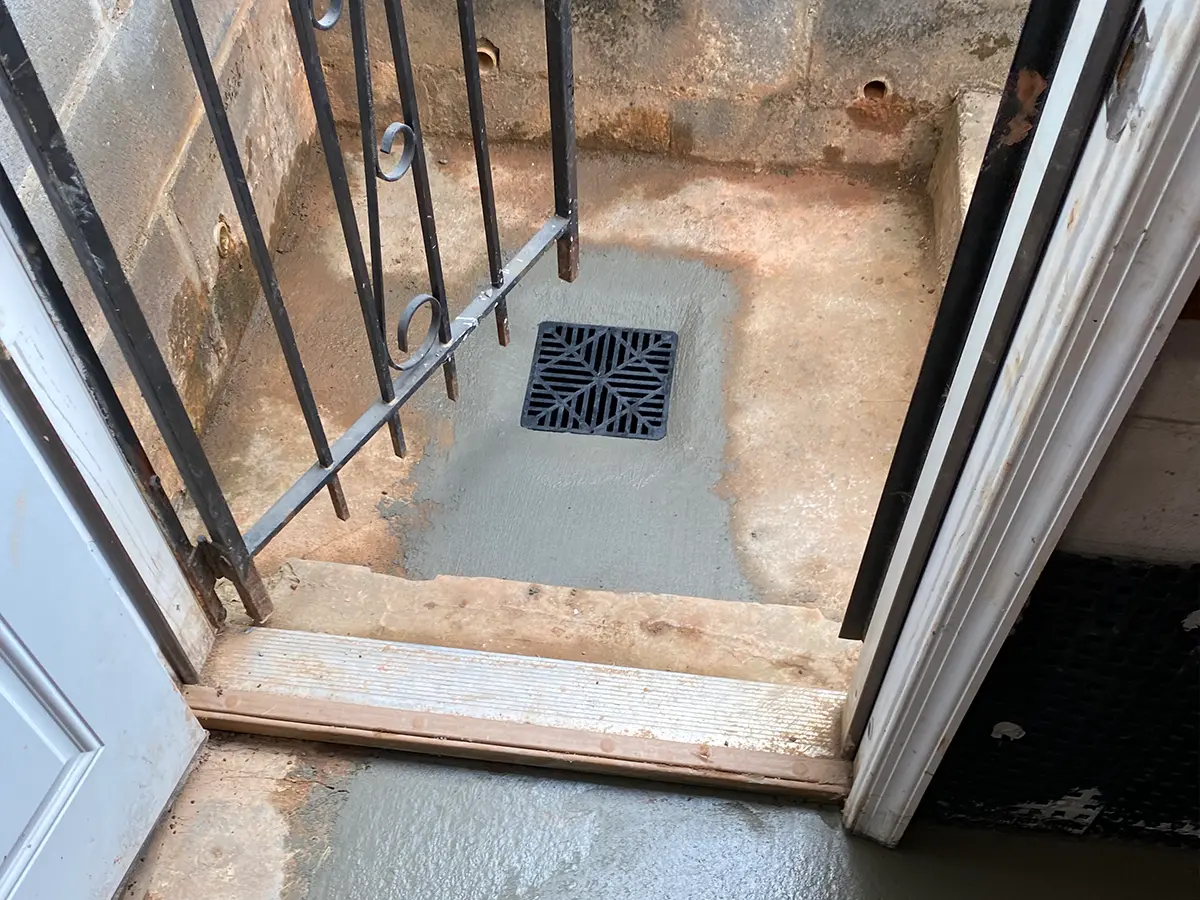 Stairwell Drain And Sump Pump System in Capitol Heights, MD
This 15 linear feet waterproofing project included:
The project was quoted at $5k.
Before
After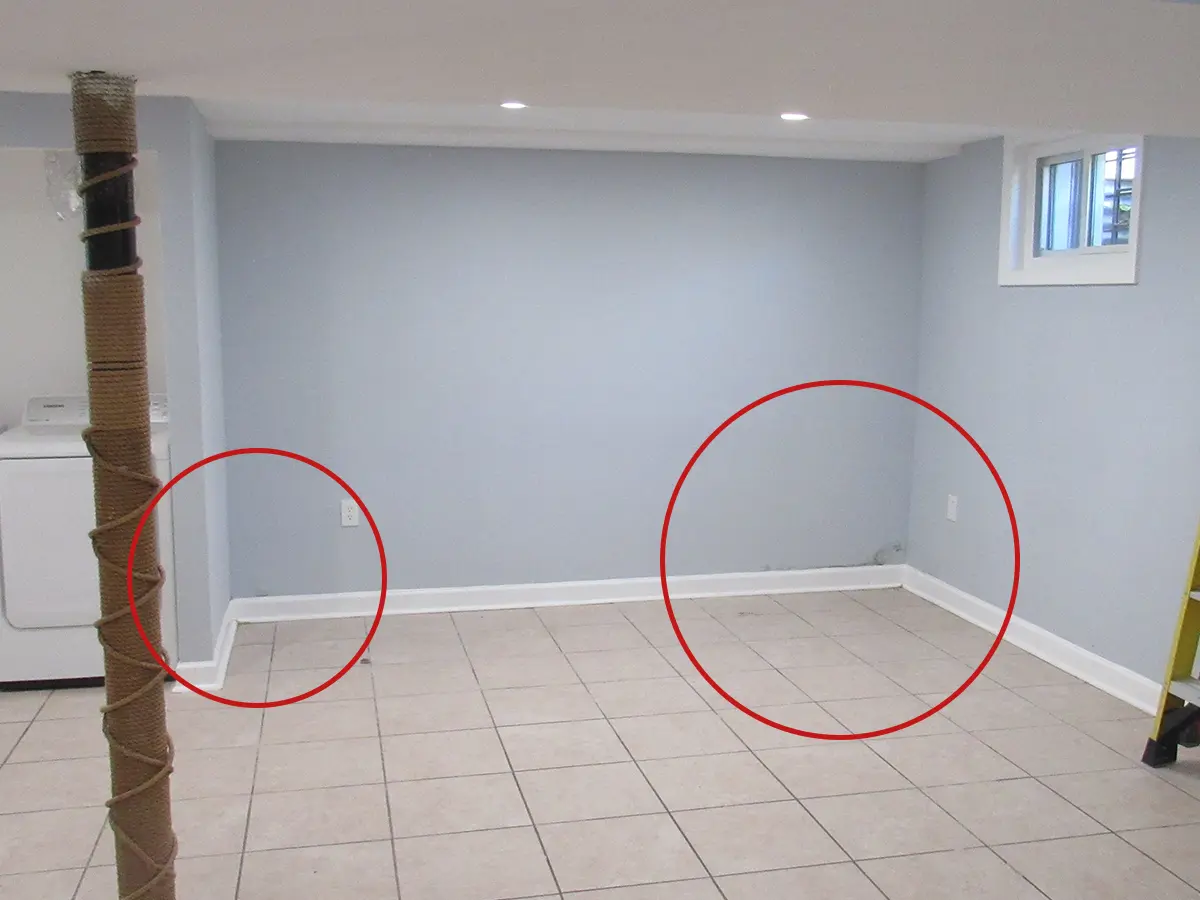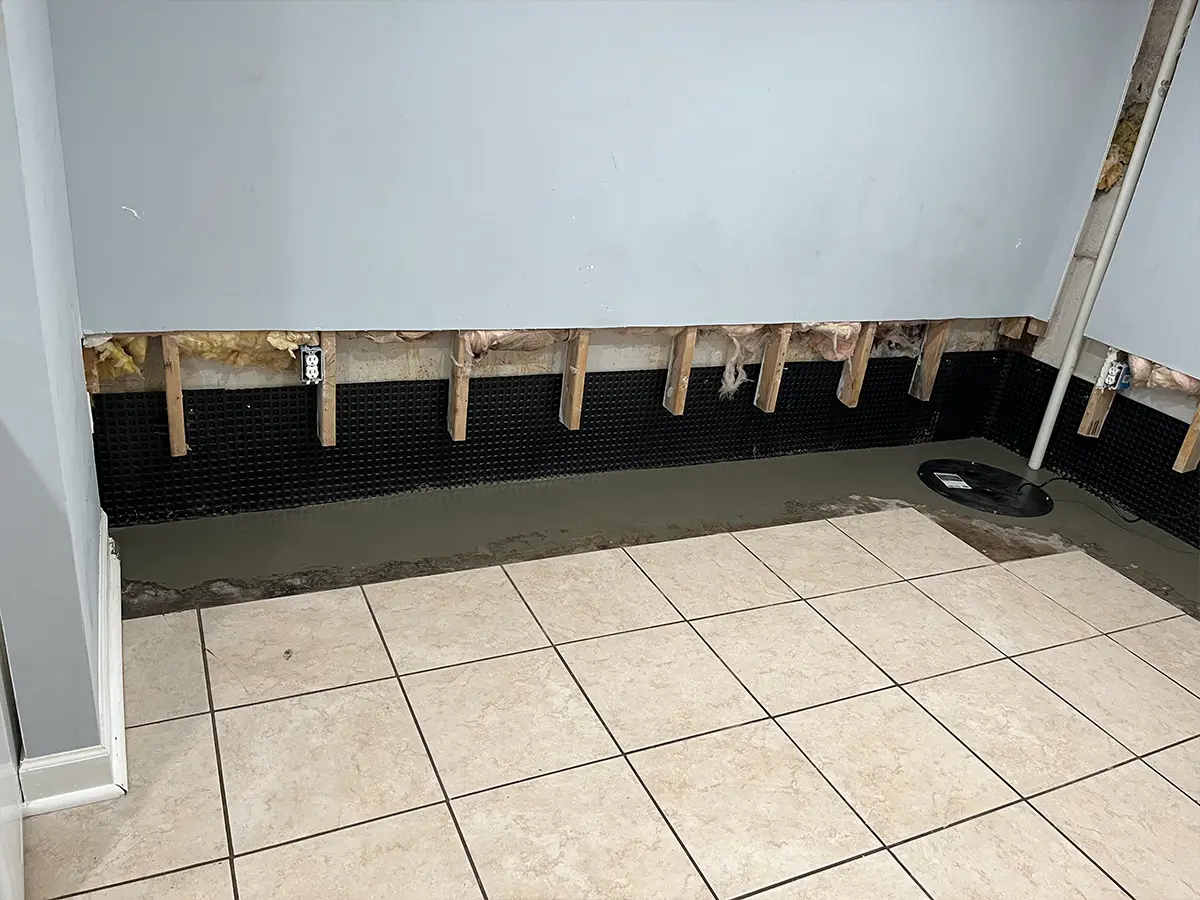 Interior waterproofing system In Bowie, MD
This 180 linear feet waterproofing project included:
The project was quoted at $24k.
Making Waterproofing Effortless - Our Easy Process
We strive to make the process of waterproofing your home as simple and stress-free as possible. Our approach ensures that you are kept informed and involved every step of the way.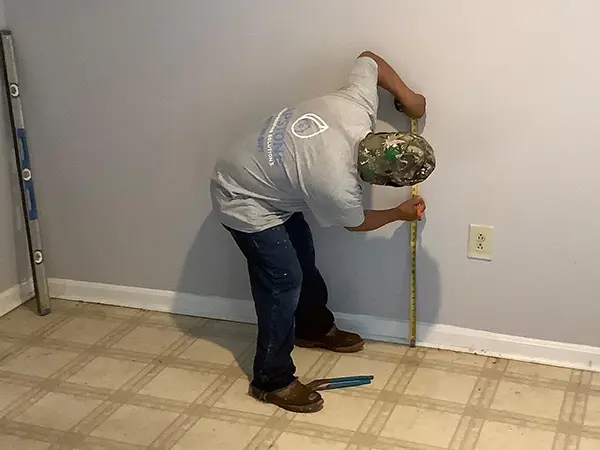 We inspect your basement and home to determine the best course of action.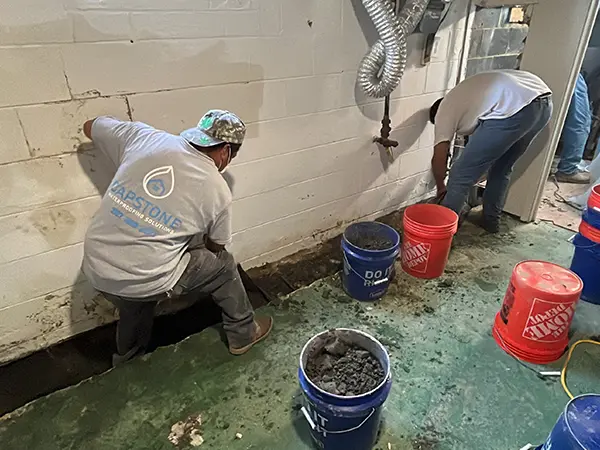 Our certified, trained, and skilled technicians get to work.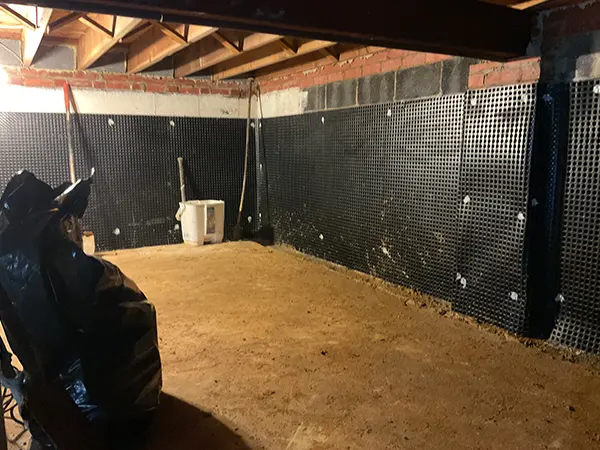 Enjoy living in a dry and healthy home free from mold hazards.
A Company With Integrity Who Cares About Your Comfort
I just want to let you know if you want an awesome company to do your water proofing please give Capstone Waterproofing a call. I thought I had mold in my home so I started spraying with bleach.
A couple of days later I started to sweep the wall and noticed it was crumbling and I knew it was water damage. I immediately started to call waterproofing companies. Most had a great talk game but the prices were outrageous. So my last call was to Capstone WaterProofing. I was so impressed by his demeanor and his professionalism. I even had my son sit in on my meeting because I was worried about getting ripped off.
Long story short this company was so professional, punctual, and clean. When they left I didn't have to lift a finger to clean anything up. Their staff always showed up on time and got the job done. I want to shout out two awesome supervisors who made sure my job was handled properly. Thanks Mr. Joe and Mr. Claude.
Thanks for a great job guys.
Capstone did an excellent job getting our old basement in great shape. Joe was clear and patient from the beginning, despite my many questions and the various delays that arose during the permitting process.
Once permits were ready, their teams were in and out efficiently, and they did consistently clean and professional work.
Lonnie and Eddy made quick work of the mold remediation, and Rudy and Carlos were quick but careful and thorough. Joe responded immediately to the few issues that arose (the big one being that they forgot to put the negative-pressure system in place, so there was a strong smell of fungicide in the upper floors of the house the has to be neutralized), and he made sure that everything was taken care of ASAP.
And with Joe's excellent warranty we now have peace of mind knowing that we can maintain the basement mold- and water-free. Thanks again!
Say Goodbye To Water Infiltration For Good
Watch THIS personal message from owner Joe McPherson

And Enjoy Steadfast Support When Taking Care Of Your Basement
Having mold in your home is already a stressful situation. We alleviate your worries with constant communication that ensures you're comfortable and understand every step of the process.
With Joe's certification as a mold inspector and mold remediator, as well as his license as a Maryland Home Improvement Contractor, you can be sure that you're receiving the best service the industry has to offer.
Our commitment to quality and customer satisfaction is reflected in our long-term guarantee. Enjoy a dry, healthy, and safe basement, and stay confident that we have your best interest at heart.
Protect The Health Of Your Family And Home With Complete Basement Waterproofing
Stop worrying about water seepage and enjoy a dry, safe home.