Enjoy a usable basement and create more space for your family with a basement finishing in Washington DC, Silver Spring, Hyattsville, Laurel, Bowie, Lanham, and more of MD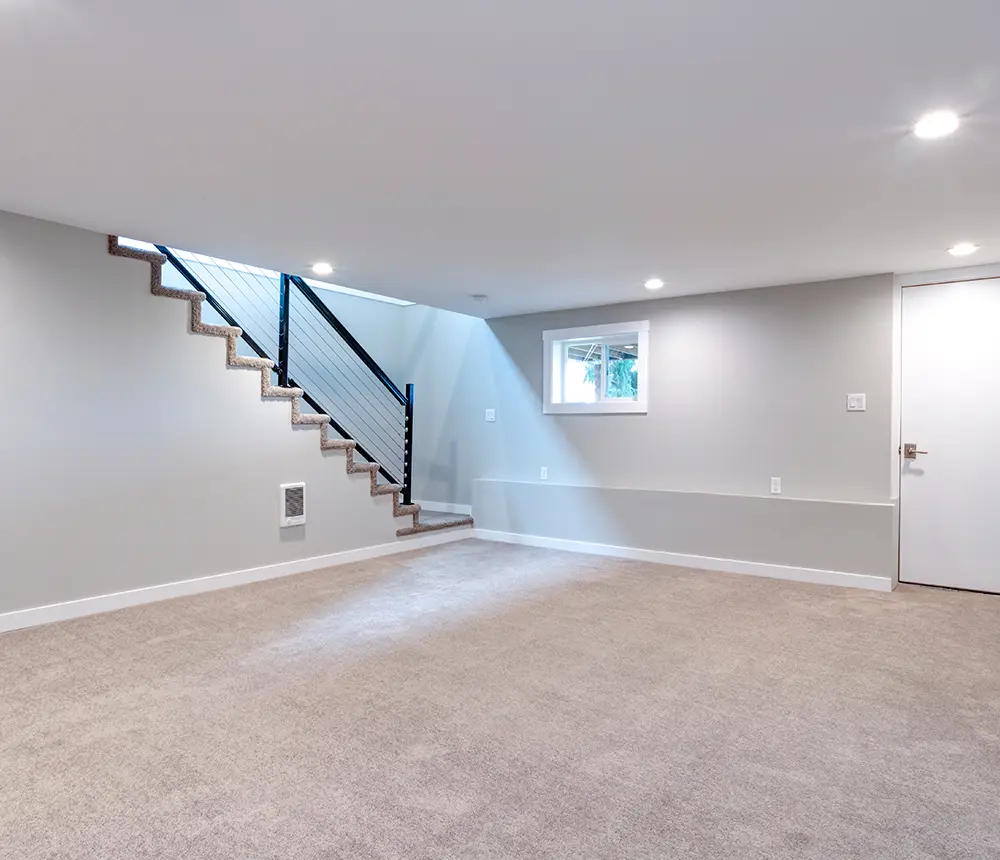 Scroll down to discover basement finishing options, process, and pricing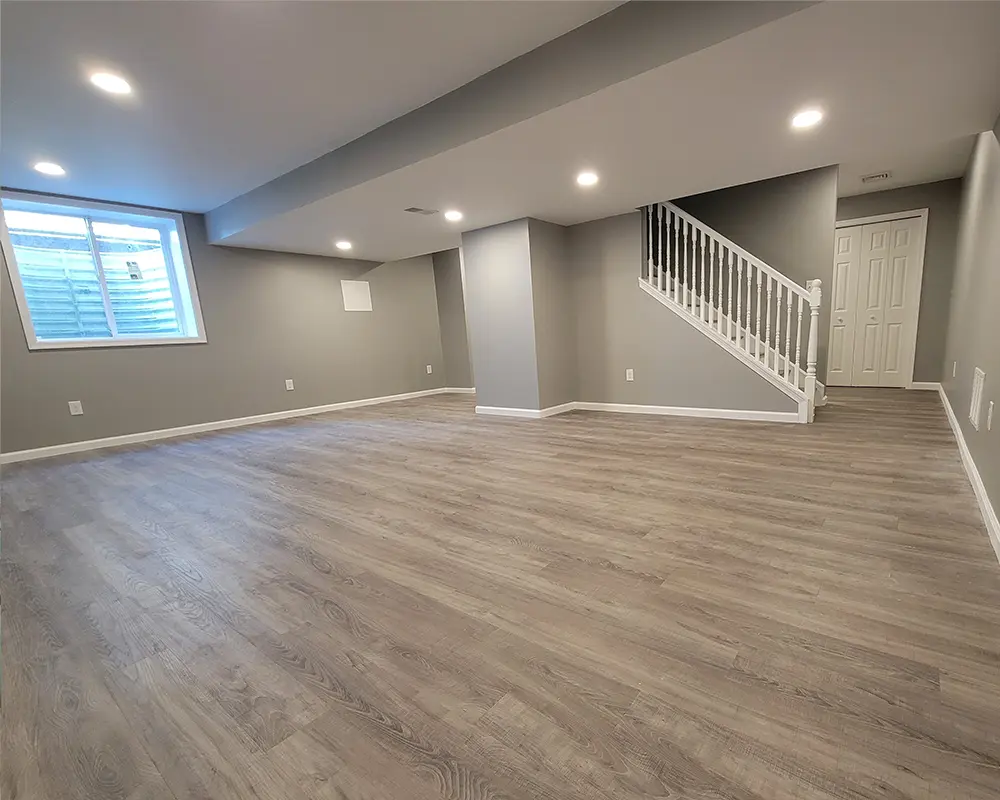 Get More From Your Basement With Basement Finishing
Many of our clients consider finishing their basement after we've finished a waterproofing job as they recognize the full potential of the space.
Instead of just being used for storing winter gear and unused furniture, a finished basement can be transformed into a versatile space that meets your family's needs.
From entertainment space to partitioning it to create more livable space, finishing your basement is a quick and affordable way to increase the usable space of your home.
Enjoy your basement to its fullest with these basement finishing upgrades:
This Is How Your Finished Basement Can Look
Stay In The Know With Your Basement Finishing With These FAQs
Finishing a basement typically involves adding framing, drywall, insulation, electrical wiring, plumbing, and other necessary components to make the space livable. This includes creating separate rooms and adding doors, windows, and other features that make the space feel like an integral part of the home.
Remodeling, on the other hand, goes beyond just finishing the space and involves renovating and updating the existing features to make the basement even more functional, stylish, and comfortable. This can involve adding new lighting, flooring, cabinetry, fixtures, and even reconfiguring the layout of the rooms. A basement remodel might also include adding a bathroom, kitchenette, or other special features like a home theater or exercise room.
In general, finishing a basement can add significant value to your home. A well-designed and finished basement can provide additional living space, improve the overall functionality of your home, and increase its resale value. You should expect your basement finishing to provide a return on investment of 70-75% of the cost of the renovation.
Yes, Maryland state does require a permit for finishin up a basement. It's important to obtain the necessary permits before starting your basement renovation, as this will ensure that the work is done legally and to the required standards.
Capstone Waterproofing Solutions, will help you navigate the permitting process and prepare all the necessary documents. We'll also assist you in filing the permit application and following up on its status. 
A typical basement finishing can include all of the items you listed. Framing and drywall are used to create a finished interior, while baseboards and paint give the space a clean and polished look. Flooring options can range from carpeting and tile to hardwood or laminate.
Lighting is an important aspect to consider, as basements often have limited natural light. Adding new electrical fixtures, such as recessed lights, can help brighten up the space.
If you plan on having a bedroom in your basement, an egress window is required by code to ensure that there is a means of escape in case of an emergency. The window must be a certain size and be easily accessible from the inside.
If you're planning to add a bathroom, you'll need to include plumbing for the sink, toilet, and shower or bathtub. It's important to ensure that the bathroom is well-ventilated, as basements can be prone to dampness and mold.
Overall, basement finishing can add valuable living space to your home and increase its overall value, but it's important to make sure that all of the necessary systems and codes are properly installed and followed.
The cost of finishing a basement in Maryland can vary widely depending on the size of the space, the materials and finishes used, and the complexity of the project. Here are some rough estimates to give you an idea of the cost range:
Small basement (60 linear feet or less): $40,000 and up
Medium basement (100 linear feet): $50,000 to $60,000 and up
Large basement (150+ linear feet): $85,000 and up
It's important to work with a contractor who can provide a detailed estimate that takes into account all of the factors that will affect the cost of your basement finishing. Capstone Waterproofing Solutions will give you an accurate idea of what your project will cost, based on your specific requirements. 
A typical basement finishing project can take anywhere from 30 to 45 days, or more, depending on the specific circumstances. Prior to starting any work, we'll make sure to give you a clear and concise action plan so that you know exactly what to expect.
A Pricing Guideline For Finishing Your Basement In MD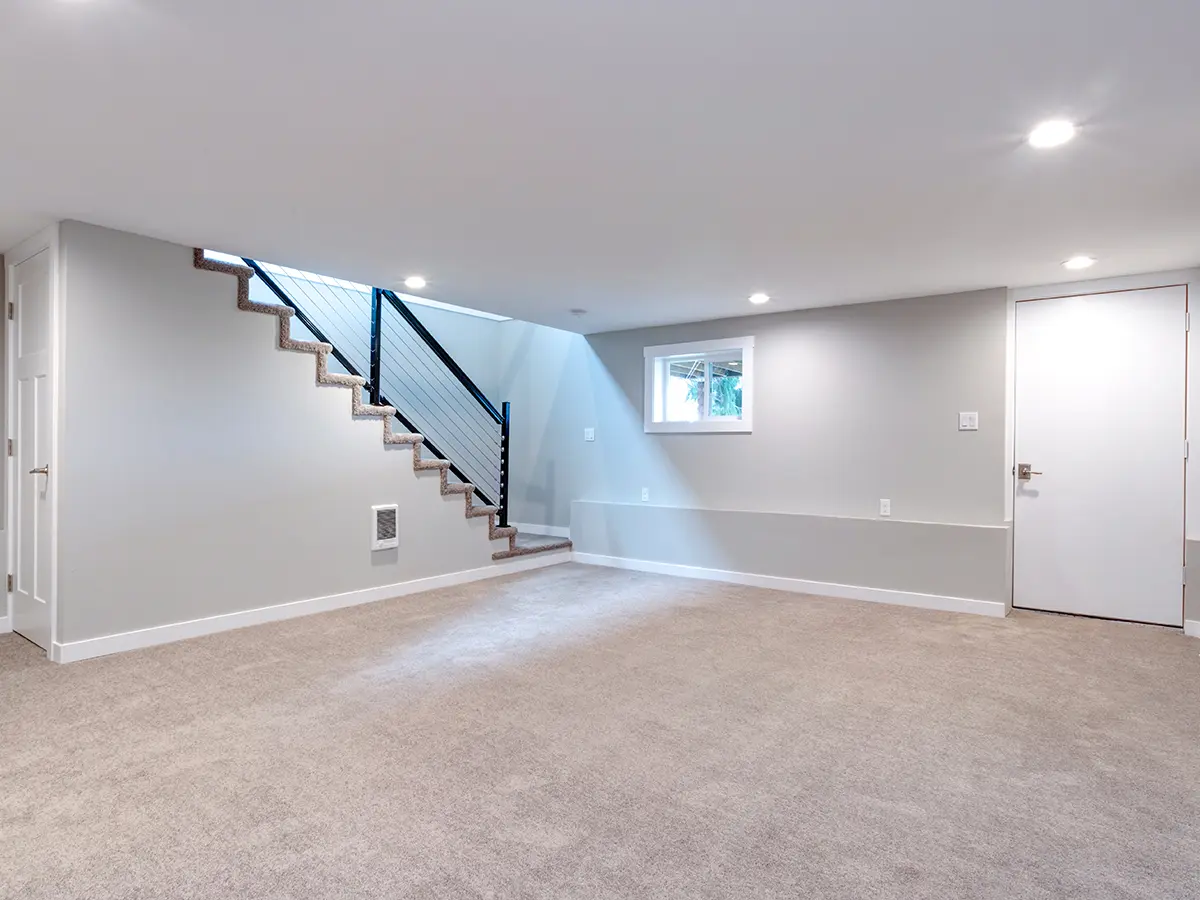 800 sq. ft. Basement finishing in Capitol Heights, MD
This basement finishing project included:
The basement finishing was quoted at $15k, where the flooring alone was $3k.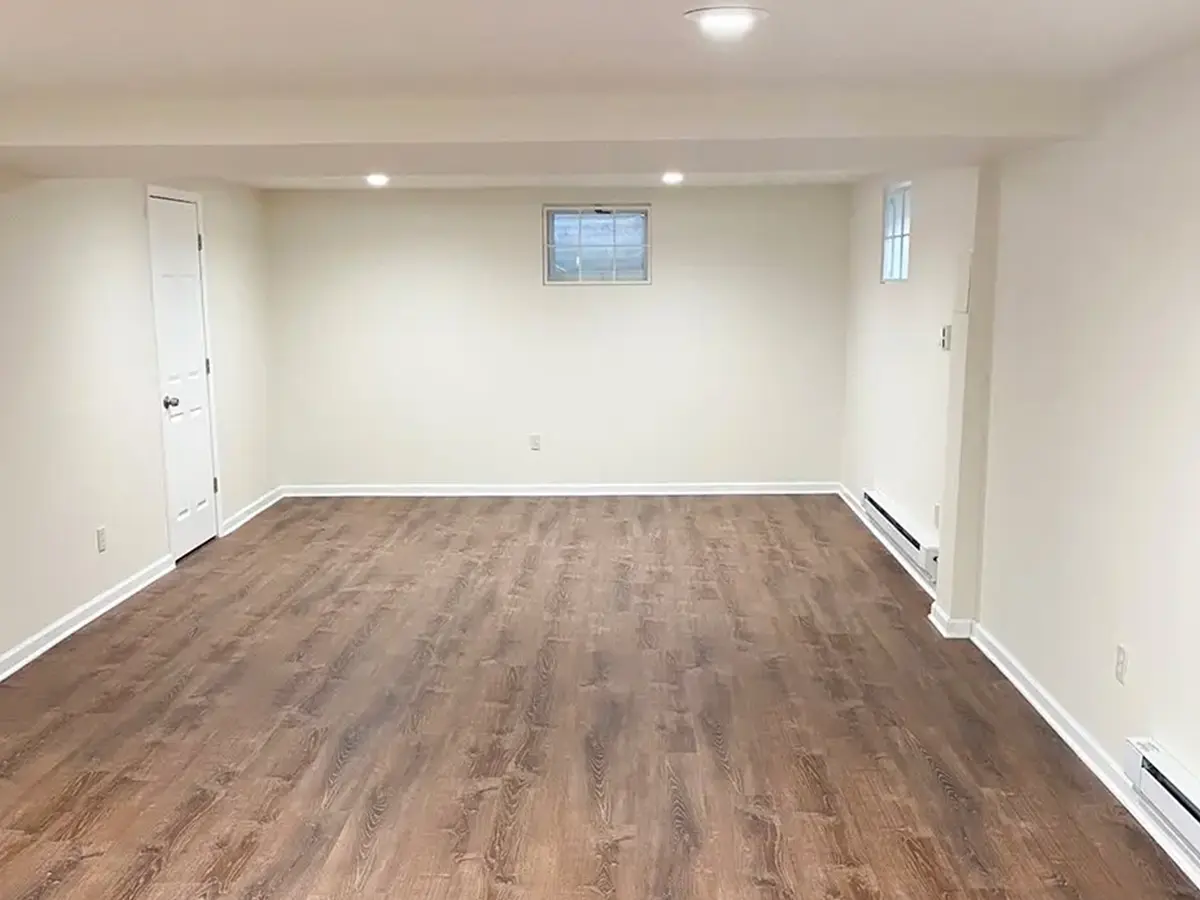 1200 Sq. Ft. Basement finishing in Lanham, MD
This basement finishing project included:
The basement finishing was quoted at $26k, where the flooring alone was $5k.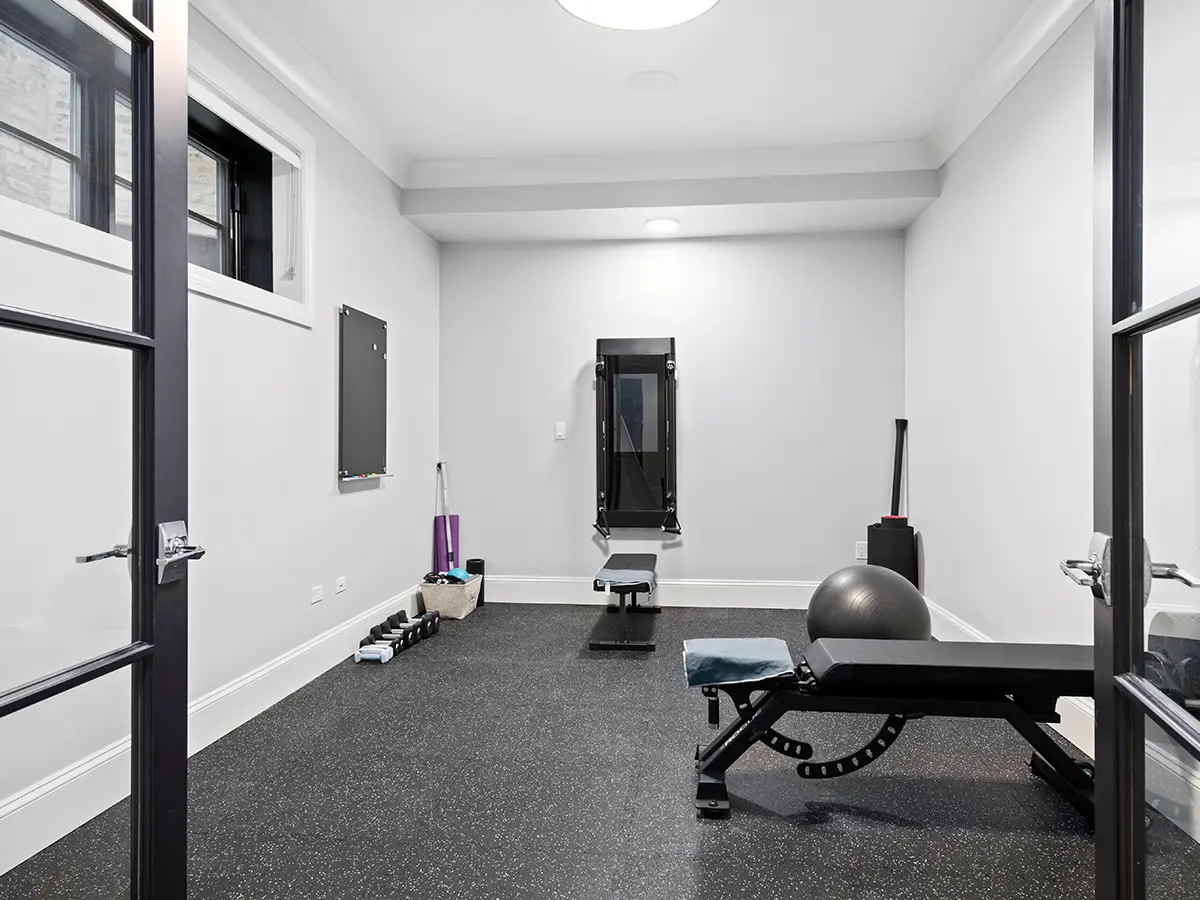 150 sq. ft. Fitness Room in Upper Malrboro, MD
This basement finishing project included:
The basement finishing was quoted at $8k, where the trim alone was $1k.
More Usable Space In Three Easy Steps
We strive to make the process of waterproofing your home as simple and stress-free as possible. Our approach ensures that you are kept informed and involved every step of the way.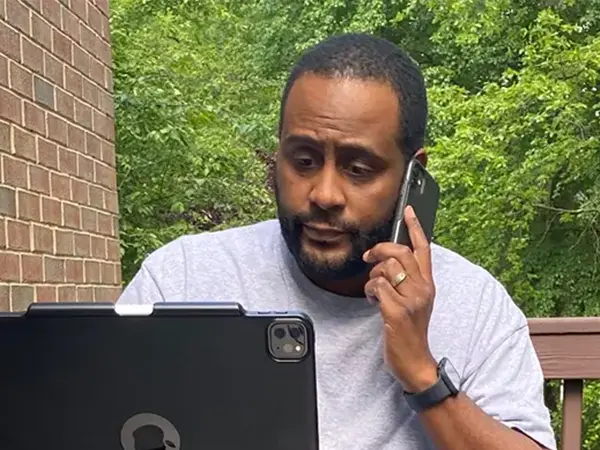 We help you define your vision for your basement based on your family's needs.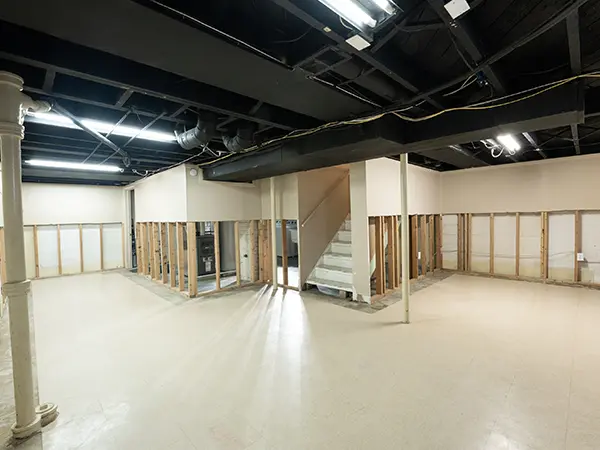 Our certified, trained, and skilled technicians get to work.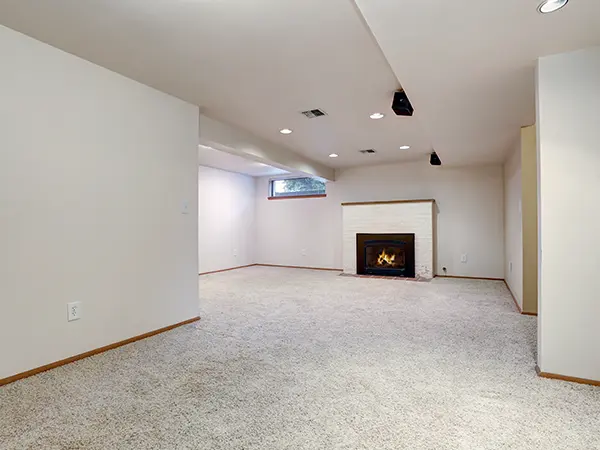 Enjoy more space for your family and a finished basement that looks fantastic.
Everything that needed to be done in my basement was put in writing & they explained each detail as they performed it. 
The cleanup was immaculate & they helped us move the furniture.
Superb quality & service & I highly recommend this company. Also the crew was very polite and mannerly.
I can not recommend this company highly enough. These guys worked so hard every day to put in the best waterproofing system. Despite how messy of a job it is, they cleaned up every day and took great care of my house and yard. They wouldn't leave until they let me know to lock the basement door, which really made me feel they cared about my well being.
Joe, the owner, walked me through the whole process and pivoted when issues came up that they couldn't have predicted before starting. This is a 10/10 company.
I worked with Capstone Property Services on my first home purchase. If anyone has ever purchased a fixer-upper, you understand what a stressful and anxious time that can be.
Capstone was always responsive, and left me with a beautiful home to enjoy for years to come! I heartily endorse and recommend them.
You Can Finally Start Using Your Basement
Here's owner's Joe heartfelt message to you:
Enjoy Steadfast Support When Finishing Your Basement
Any home improvement project can be stressful. We work hard to ensure you receive the guidance you need in order to feel comfortable and informed with every step of your basement finishing.
Use your new space without worry of water intrusion. Joe is a Certified Mold Inspector and Remediator, and a licensed Maryland Home Improvement Contractor, which means your basement will be both beautiful and waterproof.
We know sometimes money can be short. You don't have to wait for years to have a house you enjoy spending time in. Get in touch with us and we'll help you transform your basement with quick and reliable financing options.
From A Damp, Dark Space To A Family Entertainment Area With Basement Finishing
Use your basement to its full potential and create more space for your family.