Basement Finishing In Laurel, MD
Do you wish to begin the process of finishing your basement?​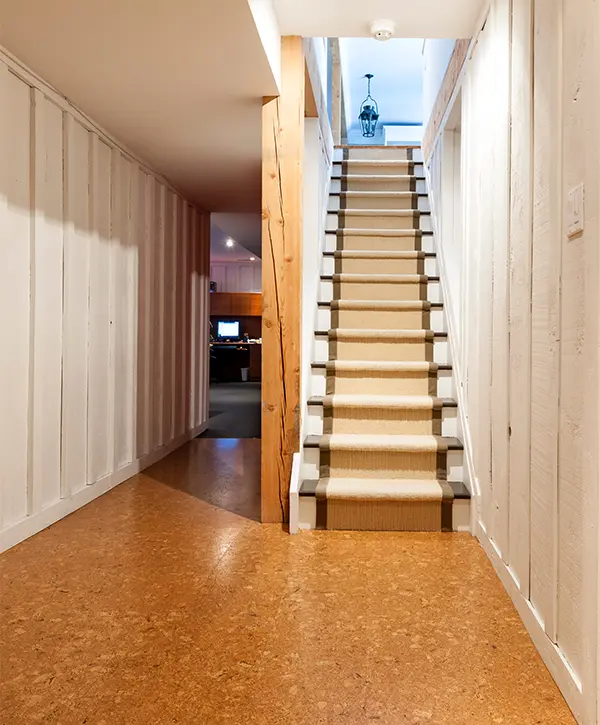 Considering a home addition can cost over $200k, basement finishing is a great way to increase your living space and maximize your basement's potential. In fact, finishing a basement offers a high ROI of over 70%, meaning for every $10 you spend, you'll get $7 back in increased home value. 
With Capstone Waterproofing Solutions, you can maximize your investment at a much better price than a home addition will ever do. Besides, we're professionals who want you to enjoy this upgrade without causing too many disruptions to your day-to-day life.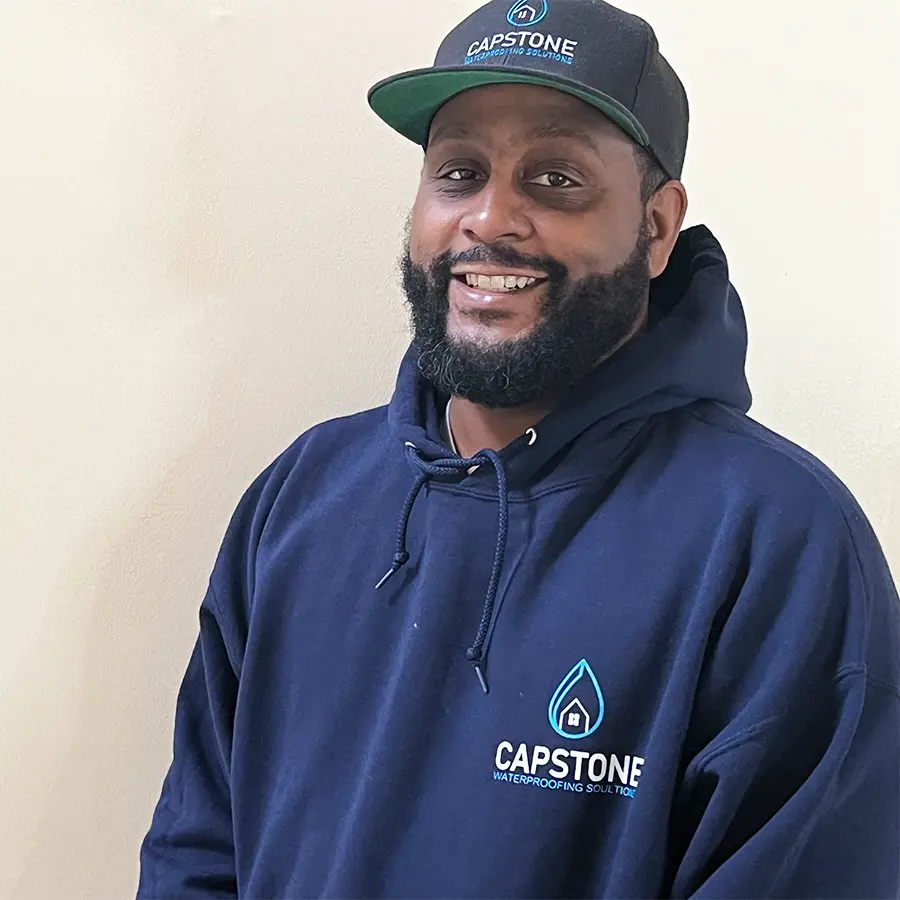 Joe McPherson – owner of Capstone Waterproofing.
Hi, I'm Joe McPherson. My experience with mold-related illness led me to found Capstone Waterproofing Solutions. I got certified as a Mold Inspector and Remediator, and since 2014, keeping water away from people's homes has been my goal. I put myself in your shoes every day, and this allows me and my team to deliver impeccable service.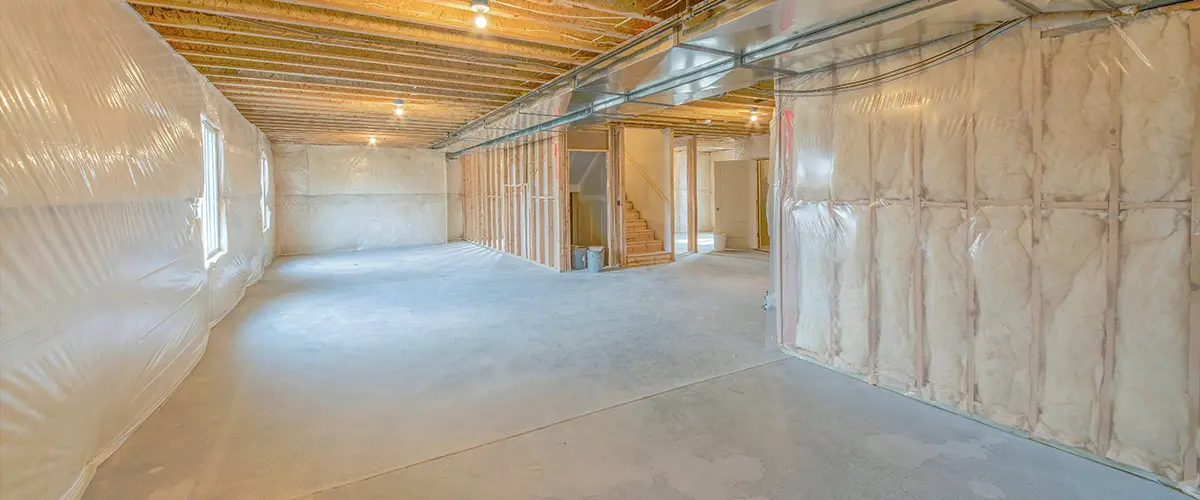 A Complete Basement Finishing Service To Match Your Needs
A completed basement provides more than just protection from mold and water damage; it also offers 2,000 sq. ft. of versatile space to accommodate your ever-changing needs. At Capstone Waterproofing Solutions, we guarantee the success of your project by offering a complete basement finishing service that takes care of everything.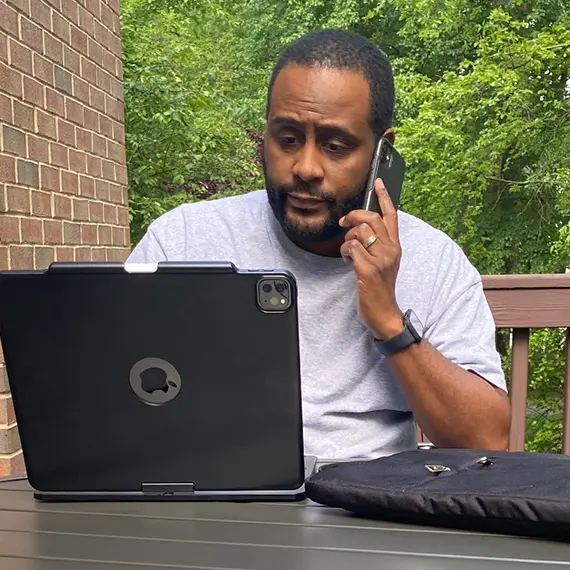 Unleash the boundless potential of your basement with this incredible opportunity! Connect with us at (202) 389-9121 or request a complimentary pricing quote, and together, let's devise the perfect strategy to enhance the functionality of your home.
I wish I had known about Capstone and had gotten their services years ago. We've been dealing with water issues in our cemented crawl space for years now. 
My neighbor recommended them and I am very glad I went with them. The fee for their service was reasonable, they were on time and actually finished a day earlier than expected. 
Joe seems knowledgeable and is friendly and professional. They did a great job and we haven't had any issue with water seeping in since. The crawlspace looks terrific and stays dry.
I absolutely loved working with Joe and his team. They did an excellent job on my property.  I got a sump pump put into my home after years of having excessive water and flooding. Joe is extremely professional.  Anytime I have any questions I can call Joe and he will answer the phone. My sump pump runs so smooth I can barely even hear it.  His team is also very clean and neat. I would definitely recommend them for any waterproofing services that you may need.
Average Basement Finishing Cost In Laurel, MD!
The cost of finishing a basement in Laurel, MD, can vary significantly depending on various factors, such as the size of the space, the chosen materials and finishes, and the complexity of the project. As a rough estimate, a basement measuring 60 linear feet may cost at least $40,000 or more, while a 100 linear feet basement could range from $50,000 to $60,000. For larger basements exceeding 150 linear feet, the projected cost is $85,000 or higher.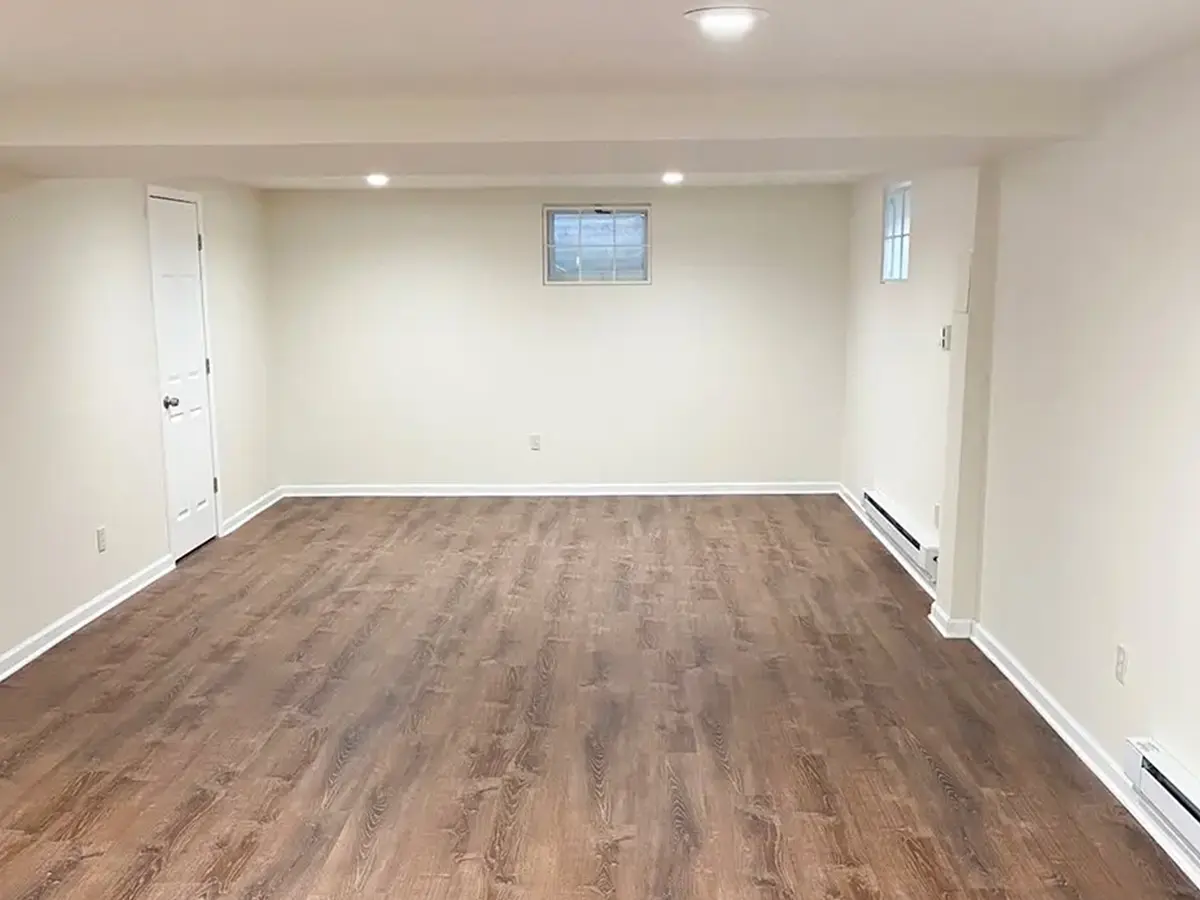 1200 Sq. Ft. Basement finishing in Lanham, MD
This basement finishing project included:
The basement finishing was quoted at $26k, where the flooring alone was $5k.
| Service | Price Range |
| --- | --- |
| Waterproofing | $1,900 - $6,300 |
| HVAC | $5,000 to $11,000 |
| Electrical | $2,000 to $13,500 |
| Plumbing | $2,500 to $20,000 |
| Framing | $1,100 to $4,500 |
| Insulation | $600 to $4,600 |
| Drywall | $750 to $8,300 |
| Painting | $800 - $2,500 |
| Ceiling | $1,000 to $6,000 |
| Flooring | $1,000 to $36,000 |
| Egress window | $2,000 - $5,000 |
| Staircase | $xxx to $xxx |
| Door | $225 and $1,900 |
| Lighting | $100 and $650 |
*The prices for your basement finishing project may vary depending on several factors, including the specific features you choose and the amount of labor required. For more detailed and precise pricing information, please don't hesitate to contact us.
Hear Joe McPherson talk about the importance of finishing a basement!
We've Thought About Everything So You Can Fully Enjoy The Ride
In the majority of our basement finishing projects in Laurel, our clients often express concerns about two crucial aspects.
At our esteemed company, we take great pride in meticulously customizing each project to precisely match your unique requirements, preferences, and financial constraints. Our highly efficient solutions empower us to deliver unparalleled quality while remaining within your budgetary considerations.
Basement finishing typically requires approximately one month, occasionally extending a bit longer. Our utmost priority throughout this process is to ensure that you have full control. We will diligently work to adhere to the initial schedule and will promptly notify you of any unforeseen circumstances.
Basement Finishing Was Never Easier!
Our basement finishing process is tailored to your needs and preferences. With our seamless and effective approach, you'll enjoy an exceptional experience from start to finish!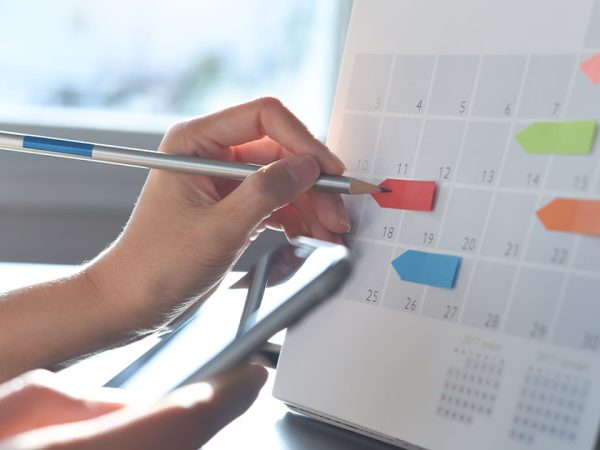 Share your vision, and let's create the perfect plan for your basement finishing project.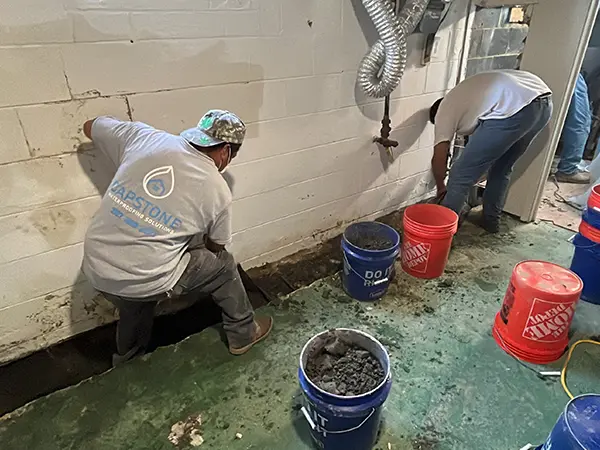 We'll waterproof, repair, and finish your basement to maximum detail.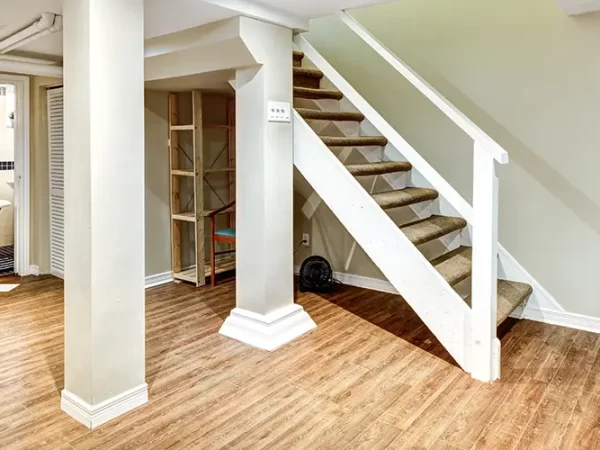 Your new space is ready for you to enjoy! Transform it into anything you'd like!
When completing a basement, the typical process involves the addition of framing, drywall, insulation, electrical wiring, plumbing, and other essential elements to transform it into a habitable space. On the other hand, remodeling takes things a step further by not only finishing the area but also renovating and updating existing features to enhance functionality, style, and comfort in the basement.
Transform your home and increase its value by completing your basement. With meticulous planning and skilled execution, a finished basement offers additional living space, enhanced functionality, and a substantial boost to resale value. A basement finishing project typically yields an impressive return on investment of around 70-75%.
In Maryland, obtaining a permit for finishing a basement is a mandatory requirement. At Capstone Waterproofing Solutions, we understand the challenges involved and strive to make things easier for you. We offer assistance with the permit application process and diligently follow up on its status. Count on us to navigate through the bureaucratic requirements, allowing you to focus on what truly matters.
Let's Get Your Basement Up To Its Full Potential!
Don't let the potential of your basement go to waste! Why not transform that unused square footage into a versatile living space? Create an additional bedroom with a bathroom, a home office, or even a cool man cave to relax and hang out with your friends. The best part is that this renovation will only cost a fraction of what a home addition would.
For a superior basement finishing experience in Laurel, MD, please do not hesitate to contact us. You can fill out our contact form or give us a call at (202) 389-9121. We are eagerly looking forward to discussing your upcoming project!
Joe and DJ came to troubleshoot my sump pump and took the time to really explain what they found! They were on time and completed the repairs expeditiously. I highly highly recommend them!
Service was professional, effective and efficient. The interior basement water damage was corrected after service was complete and no more signs of water in the house. Thanks!
Other services you might be interested in:
Laurel, Maryland, is a vibrant city renowned for its rich history and diverse cultural landscape. Nestled between Washington, D.C., and Baltimore, Laurel boasts of several notable landmarks. The Laurel Park Racecourse, a celebrated horse racing track, often becomes the center of city's activity during racing season. The historic Main Street district, with its charming architectural styles, is a testament to the city's past, while the Montpelier Mansion is an impressive example of Georgian architecture. The city also houses the Laurel Museum, which showcases the area's legacy through a variety of exhibits. With its lush parks and recreational areas, Laurel, MD, truly has something to offer everyone.