Basement Waterproofing In Lanham, MD
Want to get rid of water damage in your basement?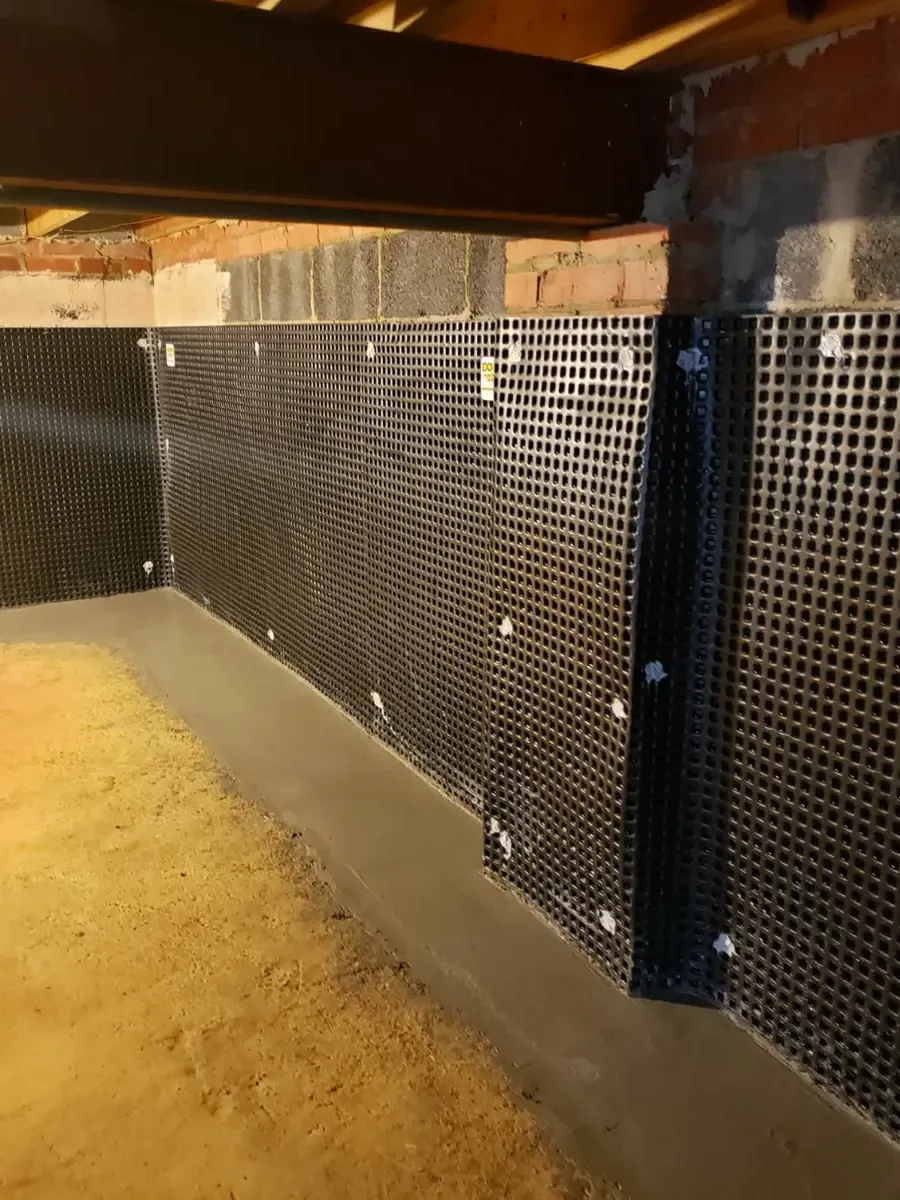 If you've ever dealt with mold or foundation issues like cracks, chances are your basement needs a complete waterproofing project.
At Capstone Waterproofing Solutions, this is exactly what we've been doing for years now. We're 100% your best choice if you want to transform your basement into a fully functional room that you can use without worrying about air quality, mold, or cracks.
Ready to tackle your basement waterproofing project in Lanham, MD?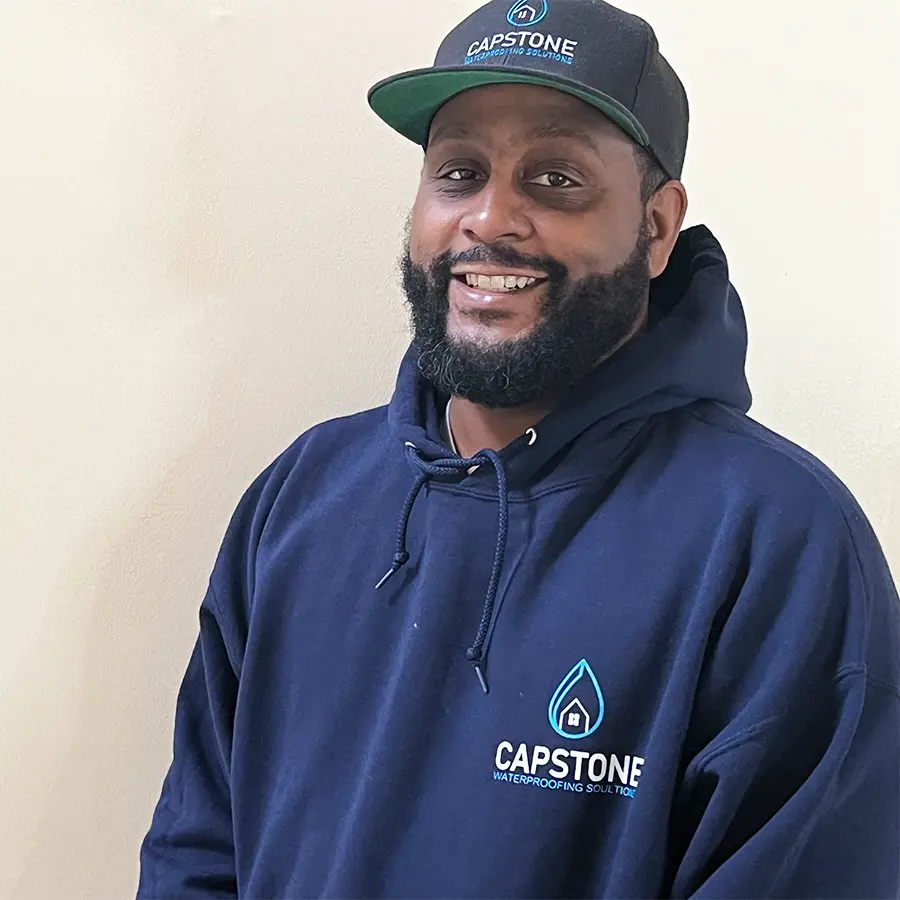 Joe McPherson – owner of Capstone Waterproofing.
Hi, I'm Joe McPherson. My experience with mold-related illness led me to found Capstone Waterproofing Solutions. I got certified as a Mold Inspector and Remediator, and since 2014, keeping water away from people's homes has been my goal. I put myself in your shoes every day, and this allows me and my team to deliver impeccable service.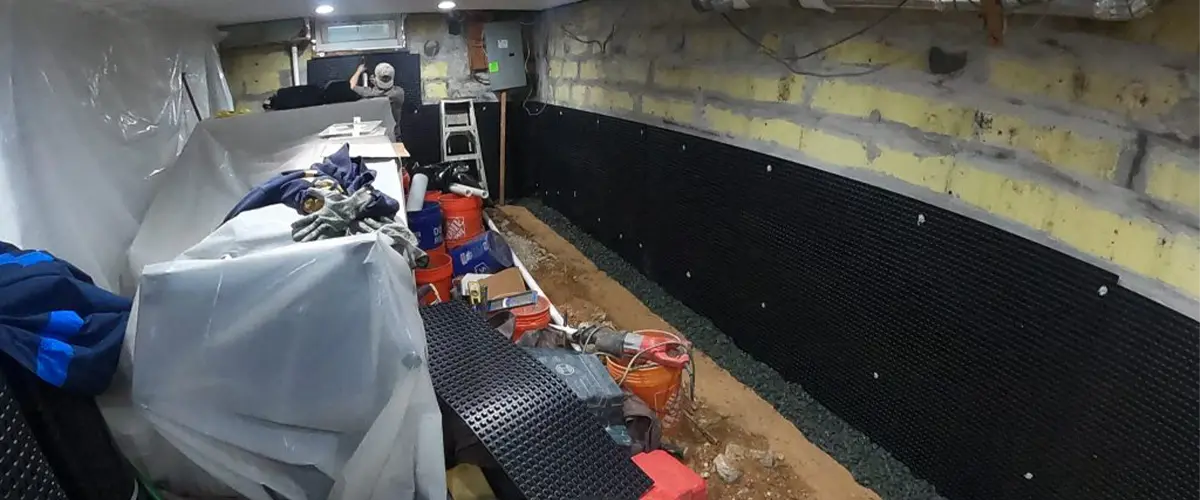 An All-In-One Basement Waterproofing Service
Waterproofing is one of the services we perform the most, especially here in MD where we can get a lot of rain. Lanham is no different, and our basement waterproofing service is precisely what you need to ensure a lasting basement that you can actually live in!
We'll take care of everything:
years of industry experience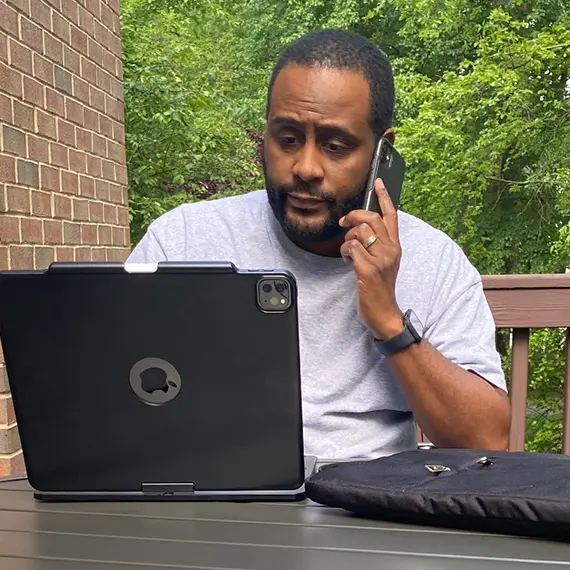 Unlock the full potential of your basement with a waterproofing service that sooner or later, you'll still need!
Reach out to us at (202) 389-9121 or request a free pricing quote!
Capstone understands the science of waterproofing. This company gets it. Excellent service.
Clean work, true professionalism, and willing to teach you about how their work is going to keep your basement dry.
Big shout out to Joe and team! They really made us feel comfortable throughout the process. They are not trying just trying to sell you a service, they are helping you protect on of your most valuable investments , as well as your health.
I recommend these guys in a heartbeat !
In June 2022, Capstone Waterproofing performed an awesome job waterproofing my basement. 
Joe exemplified optimal professionalism. He was very patient with explaining the work to be performed and responding to all my questions. The team that was selected to provide my service, arrived on time and completed the job timely as promised. 
They left my basement as cleaned as before their arrival. I am very satisfied with the outcome of the job performed and I would highly recommend Capstone Waterproofing.
Average Basement Waterproofing Cost In Lanham, MD!
The cost of waterproofing a basement can vary based on the size of the space, with smaller basements starting at $6,000 for 60 linear feet, medium-sized basements starting at $12,000 for 100 linear feet, and larger basements starting at $18,000 for 150 linear feet and up.
Before
After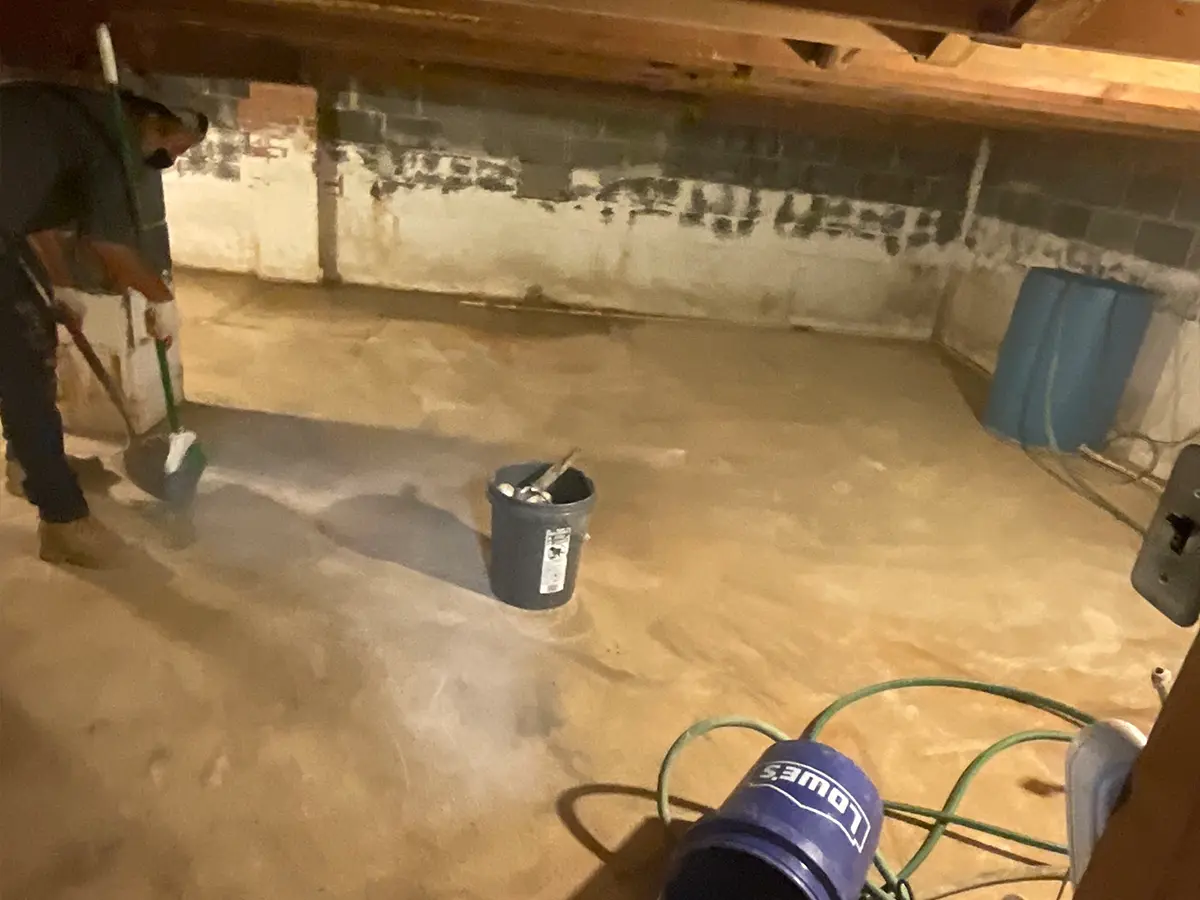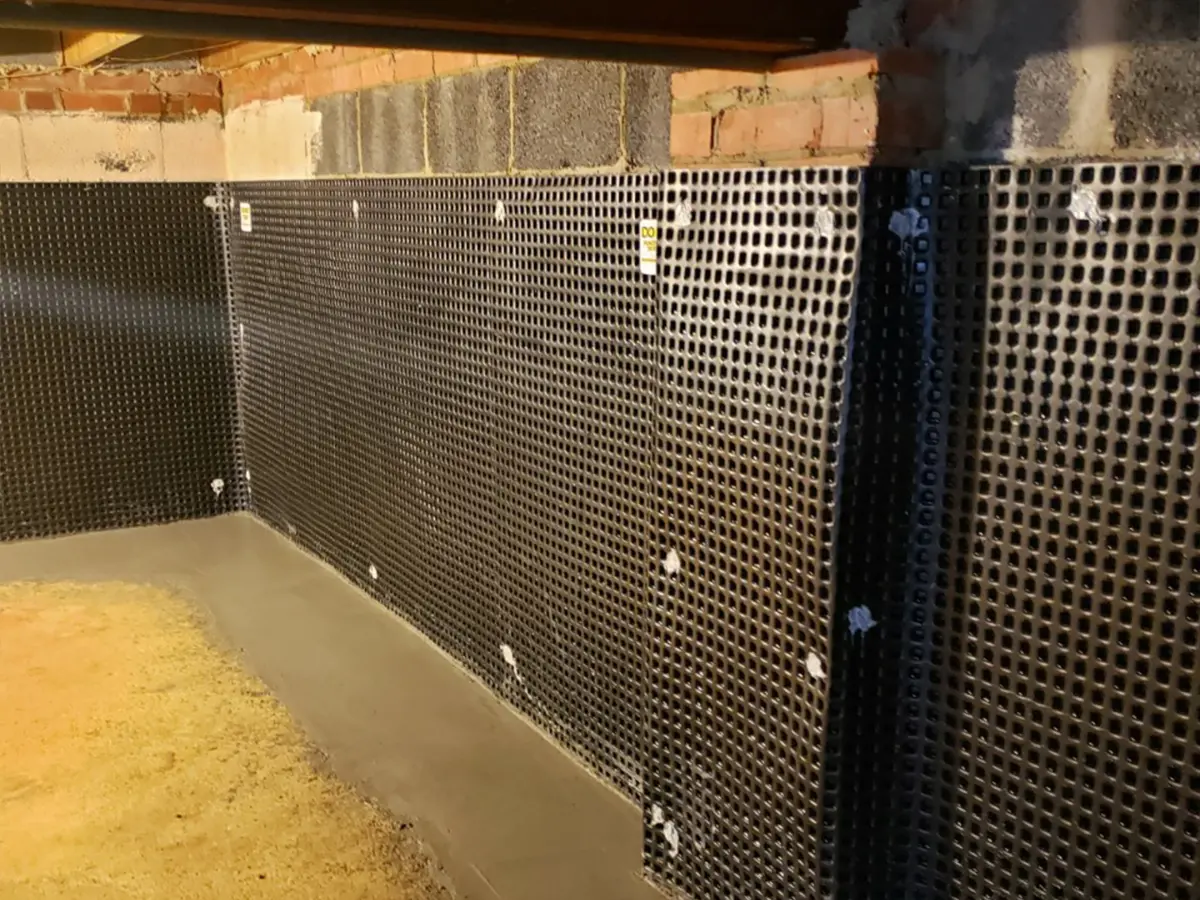 Crawl Space Waterproofing in Lanham, MD
This 90 linear feet waterproofing project included:
The project was quoted at $13k.
| Sealant | Cost Per SF Installed* |
| --- | --- |
| Cementitious | $5.25 |
| Liquid Membrane | $3.30 – $5.80 |
| Sheet Membrane | $3.35 – $6.50 |
| Sodium Bentonite Panels | $3.50 |
*The prices above are mere estimates, and your final cost will most likely be different than this. To avoid any guesswork on your basement waterproofing cost in Lanham, request a free quote!
A Contractor That Makes It Easy For You
Two concerns pop out on most of our basement waterproofing projects. Below, we're addressing both of them.
We tailor every project to perfectly match your requirements, preferences, and budgetary limitations. Whether you have a generous budget or a more modest one, our goal remains consistent: to provide you with top-notch basement finishing services. Our cost-effective solutions enable us to do that.
Basement finishing usually takes about a month, occasionally a bit longer. Our primary aim throughout this process is to stay true to our timeline so you can move on with your other basement projects.
Basement Waterproofing Was Never Easier!
Our basement waterproofing process is crafted to cater to your preferences and needs. You'll experience a seamless, efficient, and remarkably effective process!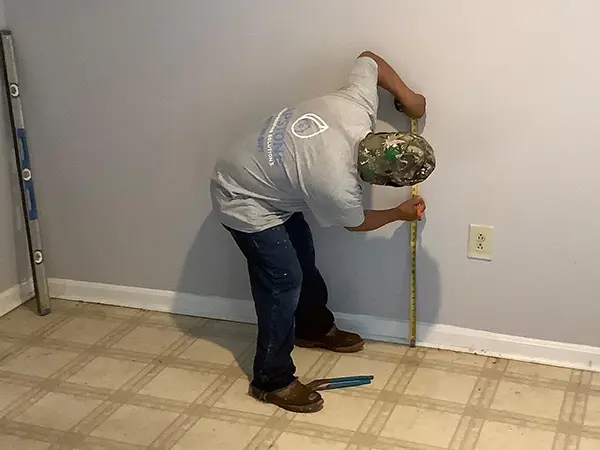 Share your vision, and we'll let you know exactly what your basement needs.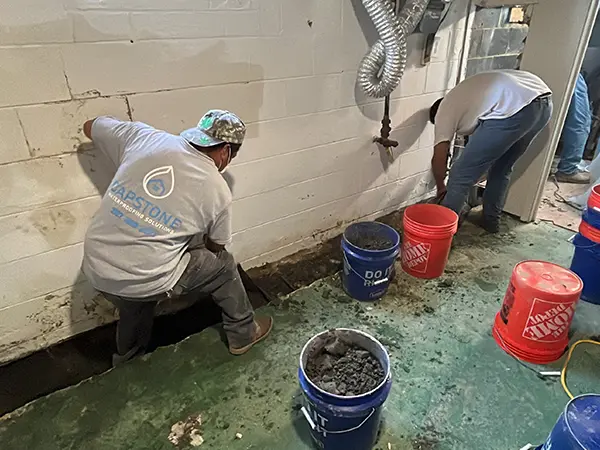 We'll waterproof, repair, and finish your basement to maximum detail.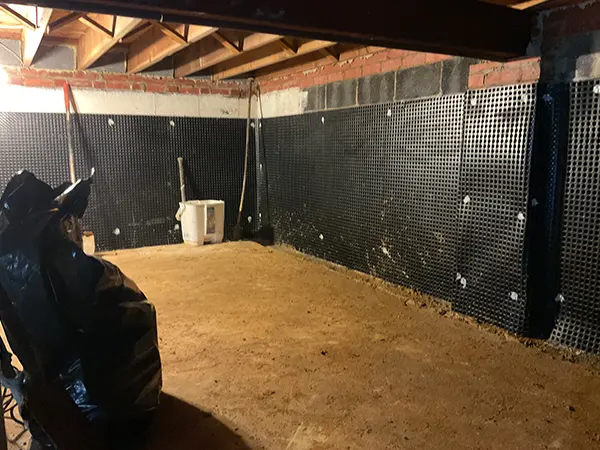 Your new space is ready for you to enjoy! Transform it into anything you'd like!
Let's Get Your Basement Up To Its Full Potential!
For an exceptional basement waterproofing experience in Lanham, MD, don't hesitate to contact Capstone Waterproofing Solutions right away. We're ready to offer you a complete service that takes care of everything, with none of the stress and hassle associated with these projects.
Fill out our contact form or give us a call at (202) 389-9121. We're excited to discuss your upcoming project and assist you in maximizing this valuable investment!
It was necessary to have the basement waterproofed because any heavy rain would cause anxiety about the basement flooding.
We shopped around and Capstone Waterproofing Solutions was highly recommended. Service was outstanding. Since the work was completed this past weekend, as Mr. Jones said, I'm looking forward to some good rain and the comfort of knowing my basement won't flood.
My neighbors have already contacted them.
Capstone Waterproof Solutions is a great resource for resolving waterproofing problems. Joe McPherson is a very honest and upstanding guy. From start to finish Joe and his staff provided exceptional service for meeting my needs and resolving my basement water issue. 
Lead by Mr. Jones, the install crew were very respectful of my property and handled everything with extreme care and detail. I posted some pictures of their great work. Give them a call you won't be disappointed.
Other services you might be interested in:
Lanham, Maryland, nestled in Prince George's County, is a charming community that boasts a wealth of landmarks and points of interest. A notable attraction is the NASA Goddard Space Flight Center Visitor Center, where guests can explore the intriguing world of spacecraft and space exploration. History buffs often revel in a visit to the Marietta House Museum, a historic plantation estate that features a glimpse into 19th-century life. The Greenbelt Park, with its lush forest and tranquil ambiance, provides residents and visitors an opportunity to unwind in nature's beauty. Each of these landmarks contributes to Lanham's unique character and rich heritage.