The Best Basement Finishing In Lanham, MD
Would you like to start the basement finishing process?​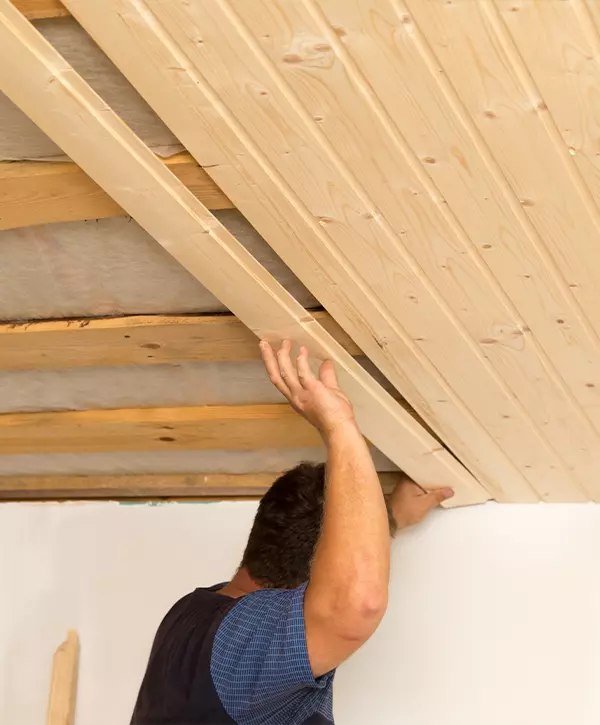 Finishing your basement can yield a remarkable return on investment, with a potential increase in home value of over 70%.
Beyond the financial benefits, this endeavor offers you the chance to transform all that additional space into a haven of your choosing. Whether it becomes a cozy living area, an extra bedroom, or a captivating man cave to kick back with your friends, the possibilities are endless.
With Capstone Waterproofing Solutions, you'll work with a contractor that knows the basement finishing industry inside-out!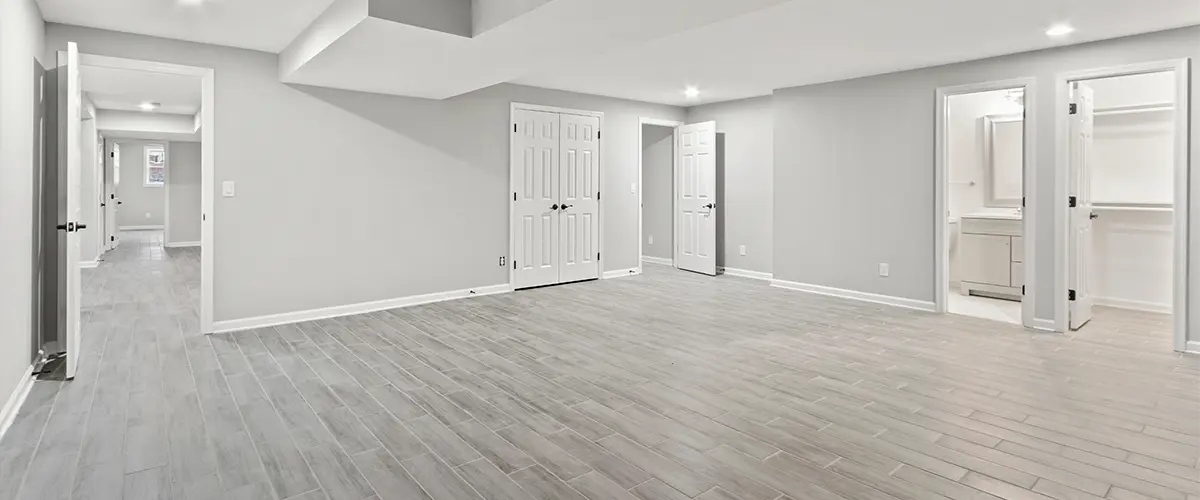 A Complete Basement Finishing Service To Match Your Needs
A finished basement saves you from mold or water problems and gives you an extra 2,000 sq. ft. of flexible space, ready to be customized to meet your and your growing family's changing needs. At Capstone Waterproofing Solutions, we take your project the extra mile:
years of combined experience
years of industry experience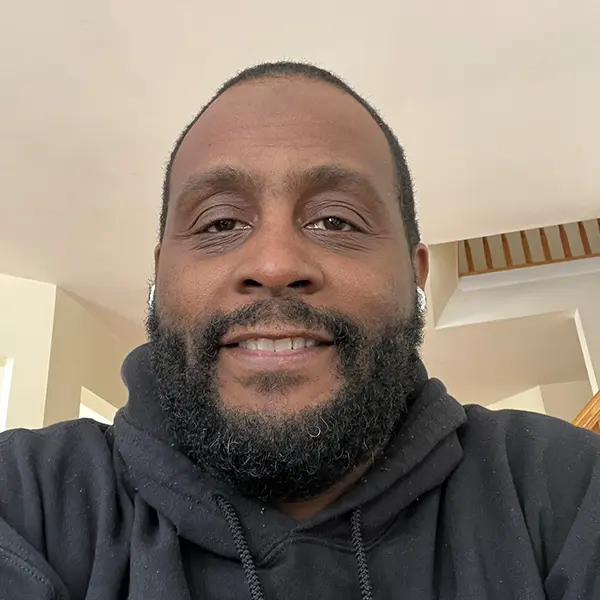 If you're prepared to unleash the true potential of your basement, this is an unparalleled opportunity!
Contact us at (202) 389-9121 or request your free pricing quote, and let's develop the best plan to maximize the functionality of your home!
Your Neighbors In Lanham, DC, Love Their New Basements!
Capstone understands the science of waterproofing. This company gets it. Excellent service. 
Clean work, true professionalism, and willing to teach you about how their work is going to keep your basement dry. 
Big shout out to Joe and team! They really made us feel comfortable throughout the process. They are not trying just trying to sell you a service, they are helping you protect on of your most valuable investments , as well as your health. 
I recommend these guys in a heartbeat !
In June 2022, Capstone Waterproofing performed an awesome job waterproofing my basement. 
Joe exemplified optimal professionalism. He was very patient with explaining the work to be performed and responding to all my questions. The team that was selected to provide my service, arrived on time and completed the job timely as promised. 
They left my basement as cleaned as before their arrival. I am very satisfied with the outcome of the job performed and I would highly recommend Capstone Waterproofing.
Hear Joe McPherson talk about the importance of finishing a basement!
Average Basement Finishing Cost In Lanham, MD!
The cost of finishing a basement in Maryland can vary significantly based on factors such as the size of the space, the materials and finishes selected, and the complexity of the project.
As an estimation, a 60 linear feet basement may range from $40,000 and above, while a 100 linear feet basement could cost between $50,000 to $60,000. For larger basements exceeding 150 linear feet, the cost is projected to be $85,000 or more.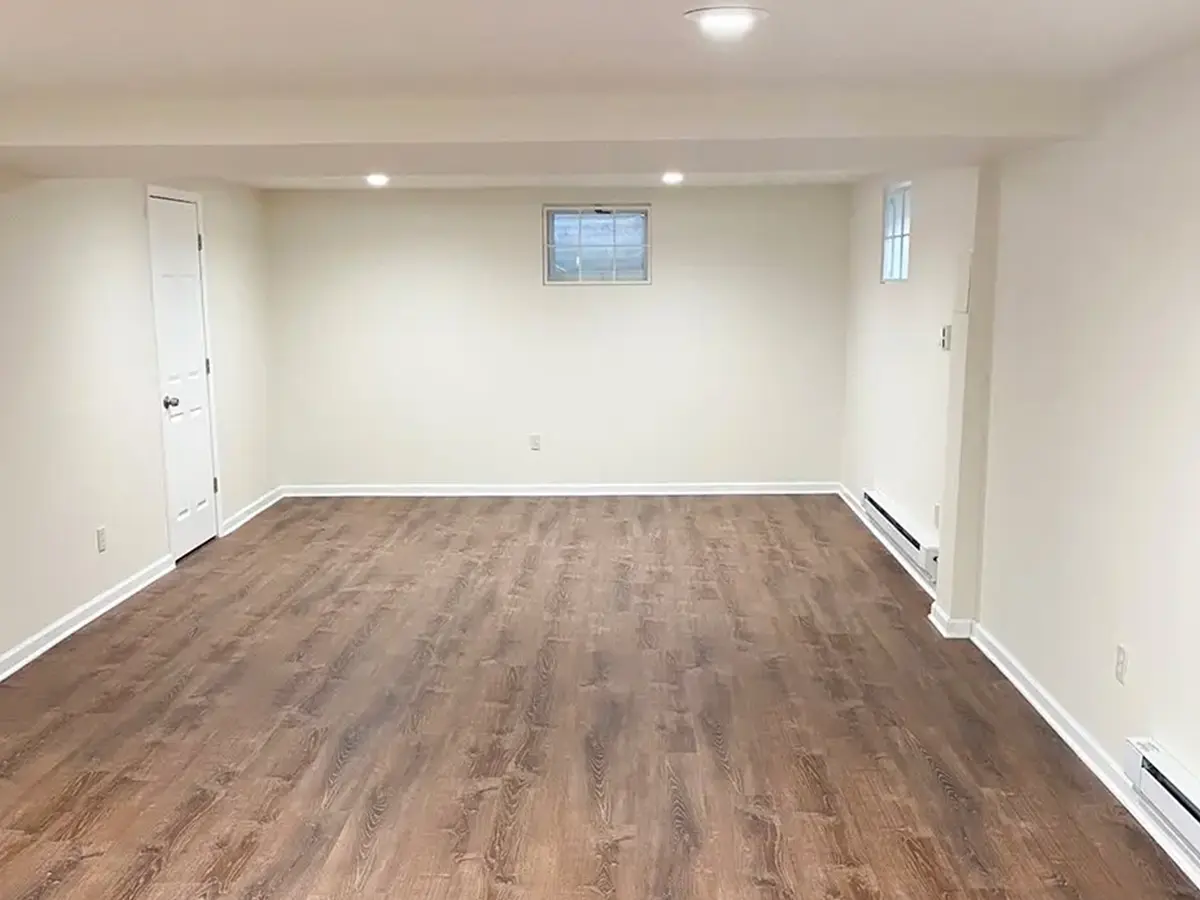 1200 Sq. Ft. Basement finishing in Lanham, MD
This basement finishing project included:
The basement finishing was quoted at $26k, where the flooring alone was $5k.
| Service | Average Cost |
| --- | --- |
| Waterproofing | $1,900 - $6,300 |
| HVAC | $,5000 to $11,000 |
| Electrical | $2,000 to $13,500 |
| Plumbing | $2,500 to 20,000 |
| Framing | $1,100 to $4,500 |
| Insulation | $600 to $4,600 |
| Drywall | $750 to $8,300 |
| Painting | $800 - $2,500 |
| Ceiling | $1,000 to $6,000 |
| Flooring | $1,000 to $36,000 |
| Egress window | $2,000 - $5,000 |
| Staircase | $xxx to $xxx |
| Door | $225 and $1,900 |
| Lighting | $100 and $650 |
*The prices for your basement finishing project may vary depending on the features and labor involved. For more precise pricing information, please feel free to contact us.
We've Thought About Everything So You Can Fully Enjoy The Ride
In the majority of our basement finishing projects, our clients often express concerns about two key aspects.
We customize each project to align with your unique needs, preferences, and financial constraints. Whether we're working with a substantial budget or a limited one, we want you to get the same high-quality basement finishing service, and our cost-effective solutions help us achieve that.
Basement finishing typically takes around a month, sometimes a little longer. Throughout this process, our main goal is to ensure that you have full control. We'll do our best to finish your project according to our initial schedule, and we'll let you know in advance if anything comes up.
Basement Finishing Was Never Easier!
Our basement finishing process is thoughtfully crafted to meet your needs and cater to your preferences. You'll experience a seamless, efficient, and remarkably effective process!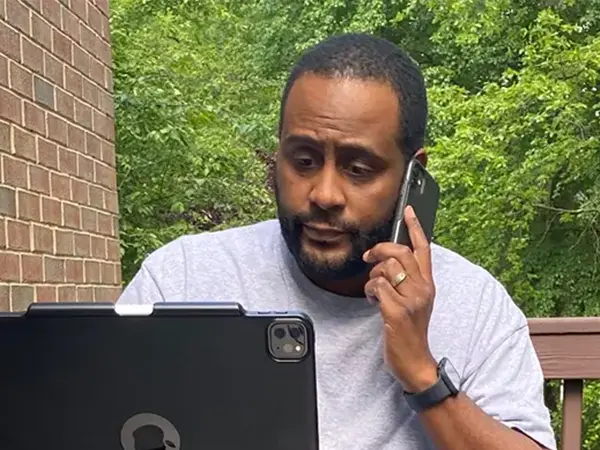 Share your vision, and let's create the perfect plan for your basement finishing project.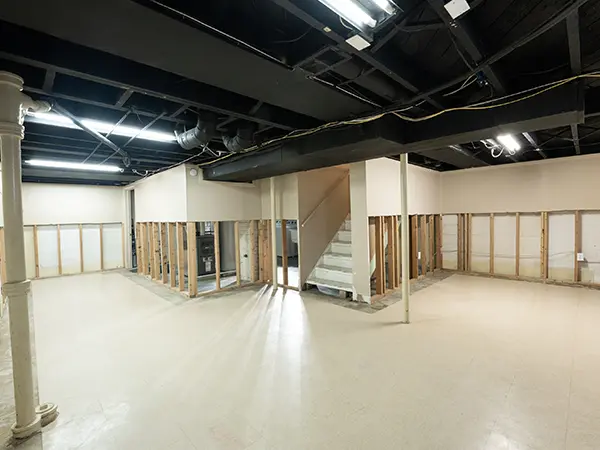 We'll waterproof, repair, and finish your basement to maximum detail.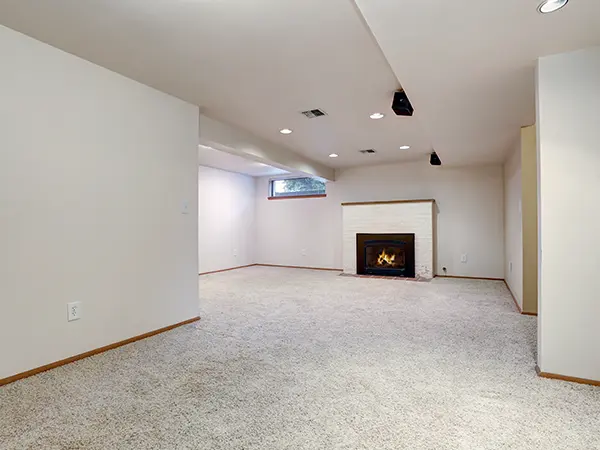 Your new space is ready for you to enjoy! Transform it into anything you'd like!
The process of finishing a basement usually entails the addition of framing, drywall, insulation, electrical wiring, plumbing, and other essential elements to create a habitable space.
Remodeling, on the other hand, goes beyond just finishing the space and involves renovating and updating the existing features to make the basement even more functional, stylish, and comfortable.
Finishing a basement can greatly enhance the value of your home. A thoughtfully designed and well-finished basement offers additional living space, improves overall functionality, and boosts resale value. You can anticipate a return on investment of approximately 70-75% on your basement finishing project.
Indeed, obtaining a permit is mandatory in Maryland for finishing a basement. Capstone Waterproofing Solutions will help you in filing the permit application and follow up on its status, so you don't have to stress over all the bureaucracy.
Let's Get Your Basement Up To Its Full Potential!
For an unparalleled basement finishing experience in Lanham, MD, reach out to us without delay.
Whether you prefer to fill out our contact form or give us a call at (202) 389-9121, we're eager to discuss your upcoming project and help you maximize this valuable investment!
Capstone Waterproof Solutions is a great resource for resolving waterproofing problems. Joe McPherson is a very honest and upstanding guy. From start to finish Joe and his staff provided exceptional service for meeting my needs and resolving my basement water issue. 
Lead by Mr. Jones, the install crew were very respectful of my property and handled everything with extreme care and detail. I posted some pictures of their great work. Give them a call you won't be disappointed.
Capstone Waterproofing is an excellent waterproofing company. I've time tested their work and I am pleased to say that they are true to their mission .
Over a year ago, Capstone waterproofing repaired a serious water leak in my basement which in turn lead to structural damage.
Not only were they able to access the problem and provide a seamless solution, their work is outstanding and sustainable. I am extremely pleased with the quality of their waterproofing and I highly recommend them for your waterproofing needs.
Other services you might be interested in:
Lanham, Maryland, nestled in Prince George's County, is a charming community that boasts a wealth of landmarks and points of interest. A notable attraction is the NASA Goddard Space Flight Center Visitor Center, where guests can explore the intriguing world of spacecraft and space exploration. History buffs often revel in a visit to the Marietta House Museum, a historic plantation estate that features a glimpse into 19th-century life.
The Greenbelt Park, with its lush forest and tranquil ambiance, provides residents and visitors an opportunity to unwind in nature's beauty. Each of these landmarks contributes to Lanham's unique character and rich heritage.