The Best Basement Remodeling In Hyattsville, MD
Ready to tap into your basement's full potential?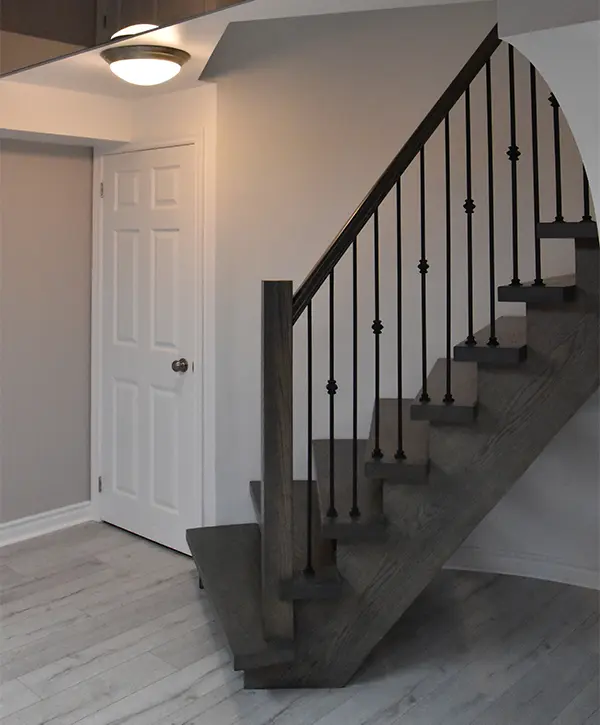 If you're set to start a basement remodeling project in Hyattsville, MD, you're in the right place.
Capstone Waterproofing Solutions offers high-quality and reliable basement remodeling services to homeowners that want premium quality at a reasonable price. We focus on your needs and concerns to offer you a seamless process that ends with the basement you've always dreamt of.
We are dedicated to turning your ideas into palpable investments that boost your home's value and make your daily life so much easier!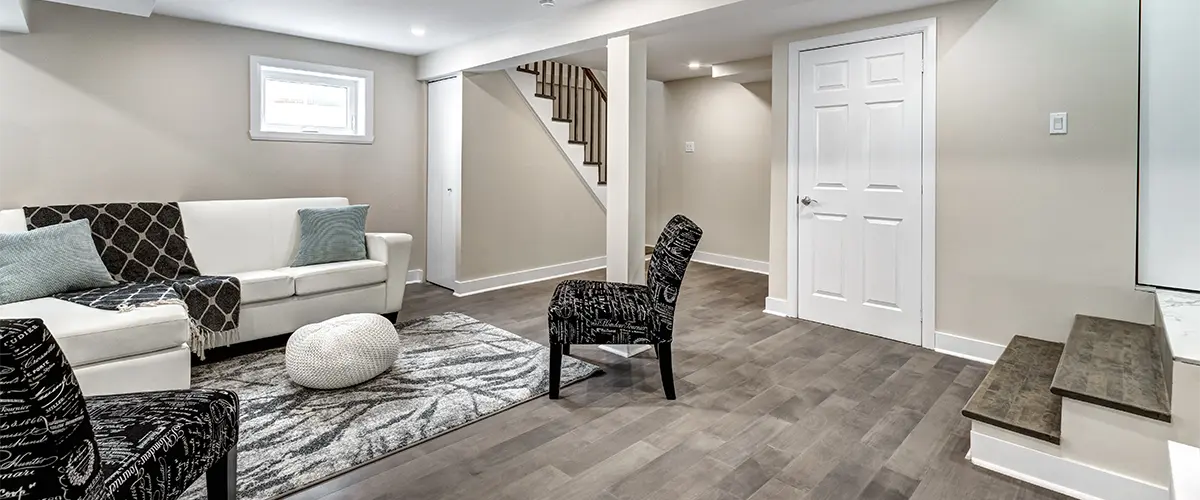 Basement Remodeling Done Right - With Capstone
After transforming hundreds of basements and seeing so many homeowners over the moon with their upgrades, we've realized nothing can stop us. We can create the breathtaking basement you've always wanted while giving you some amazing perks at the same time!
Boost Your Home's Value And Efficiency With A Quality Basement Remodel
Many homeowners forget about their basements, but this area has much potential.
Finishing and remodeling your basement increases your property's value and makes it more attractive to potential buyers. Even if you don't plan on selling soon, you'll still have more living space to enjoy with your family.
All in all, remodeling your basement means tapping into its true potential and making your day-to-day life much easier in the meanwhile.
But if you want a quality basement that won't need any extra work in a few years, working with a professional is key to ensuring that. At Capstone Waterproofing Solutions, we're offering you the finest craftsmanship you'll find in Hyattsville, MD!
Hyattsville Homeowners Love Their Remodeled Basements!
We've had the pleasure of working with hundreds of homeowners around here on their basements. We've finished, waterproofed, and remodeled basements since day one. This is what your neighbors say about working with Capstone Waterproofing Solutions!
Capstone did an excellent job getting our old basement in great shape. Joe was clear and patient from the beginning, despite my many questions and the various delays that arose during the permitting process.
Once permits were ready, their teams were in and out efficiently, and they did consistently clean and professional work.
Lonnie and Eddy made quick work of the mold remediation, and Rudy and Carlos were quick but careful and thorough. Joe responded immediately to the few issues that arose (the big one being that they forgot to put the negative-pressure system in place, so there was a strong smell of fungicide in the upper floors of the house the has to be neutralized), and he made sure that everything was taken care of ASAP.
And with Joe's excellent warranty we now have peace of mind knowing that we can maintain the basement mold- and water-free.
Thanks again!
Honest, professional, knowledgeable and a company of integrity. We called Capstone and spoke with Joe after our home began having ground water issues after recently renovating our basement for an unrelated matter.
Without hesitation Joe took his time to explain and troubleshoot what our problems were without expecting anything in return. 
Extremely knowledgeable and thorough with addressing what our needs truly were.
Other companies in the industry should use Capstone as their role model. Thank you Capstone and Joe for your honesty.
Give Your Basement A New And More Familiar Look!
Making your basement feel more comfortable and look more familiar is key to ensuring this space is working at full capacity. We can give you the whole nine yards on your project, but in the end, you're at the helm of this project – you decide what's the look of your new basement!
Guest Bedroom And Living Space
As your family grows and requires more space, adding a bedroom to your basement can be a great idea for increasing your home's living area.
Having an extra bedroom comes with several advantages. It can provide a comfortable space for your overnight visitors, more room for hosting family events, and even an opportunity to earn extra income by renting it out.
Adding an extra bedroom usually means adding a small living space and a half-bathroom as well. This is a popular upgrade for many homeowners who want to keep their upstairs cleaner and more organized during family gatherings.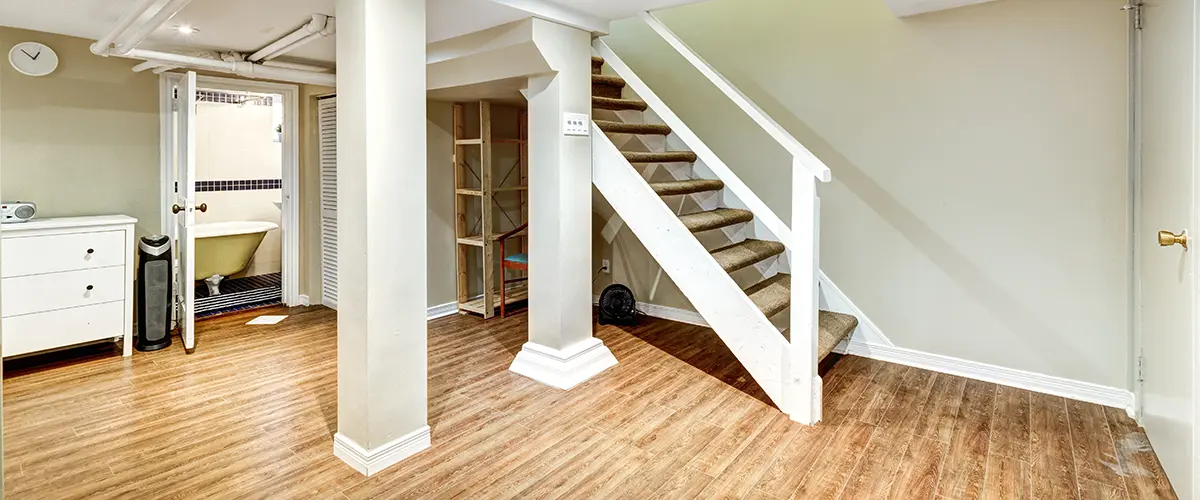 Creating a basement playroom for young children is a great idea for parents who want their kids to have screen-free playtime. It is important to take necessary safety measures to make the room a safe area for the children.
Not only is this an inexpensive change, but it's also perfect for temporary use since the kids will grow out of it eventually.
If no kids are in the home, you can make a playroom for yourself. Add a pool table, a ping-pong table, some chairs, a bar, and a TV, and call your friends to watch the game! Man caves are the second-best thing that can happen to basements!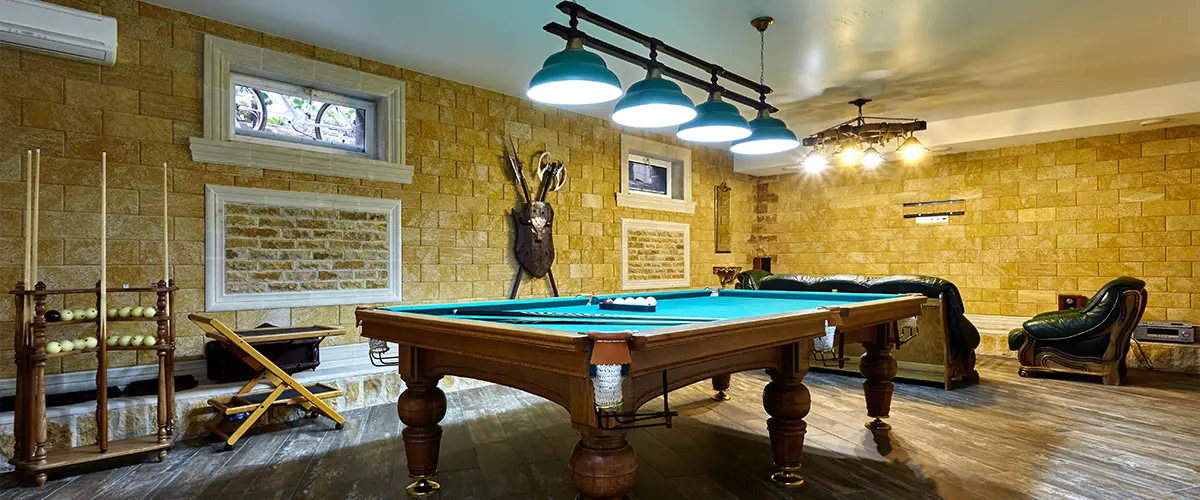 After the work-at-home trend, many of our customers wanted to transform their basements (or at least a part of them) into a home office or a workspace to finally finish their projects in a quieter place.
Basements are ideal for a home office because they're more secluded from the rest of the home. Besides, having a room designed to boost productivity is a sure way to get your tasks done much quicker and efficiently.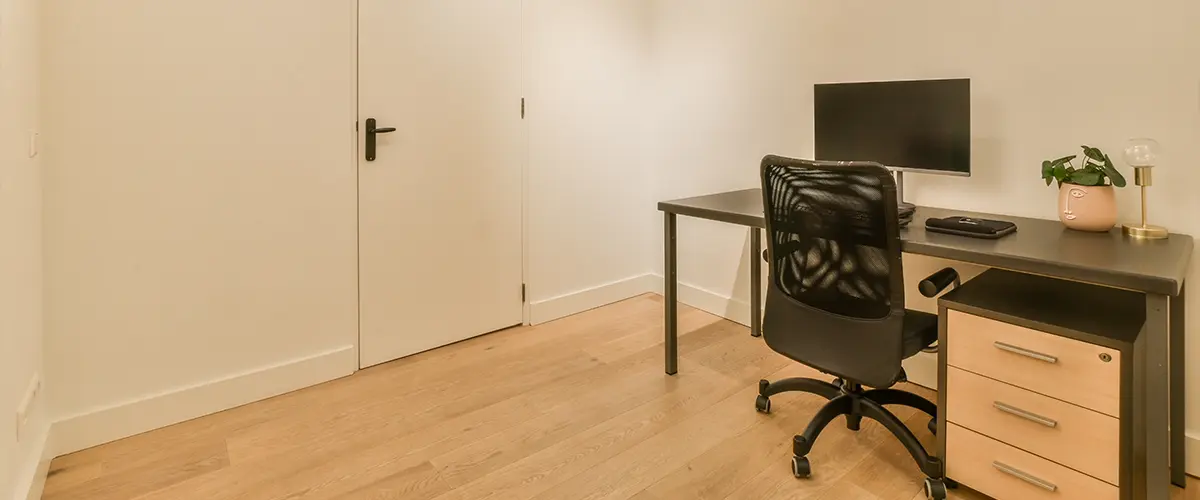 It can be challenging to find time to exercise due to our busy schedules. Gym memberships can be costly, and if you consider the gas prices, even driving all the way there is now a turn-off.
Exercising at home is a great way to improve your well-being because it's efficient and offers privacy and reassurance. A home gym makes it easier to stick to your fitness goals and feel comfortable working out.
This upgrade is great because it won't take the whole space in your basement and it won't require too much money either.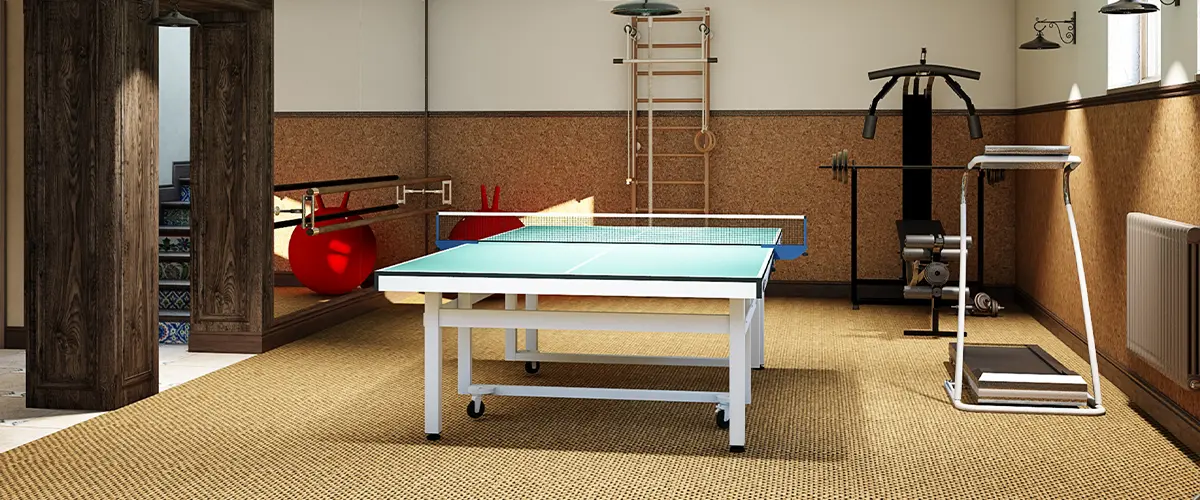 Get Your Basement Remodeled With A Trusted Local Expert!
Boosting Your Basement's Functionality - Now Easier Than Ever!
We prioritize your comfort and well-being in our process to ensure a better remodeling experience for everyone involved. You'll be in full control of your project at all times, and our team will constantly keep you in the loop with everything that's happening.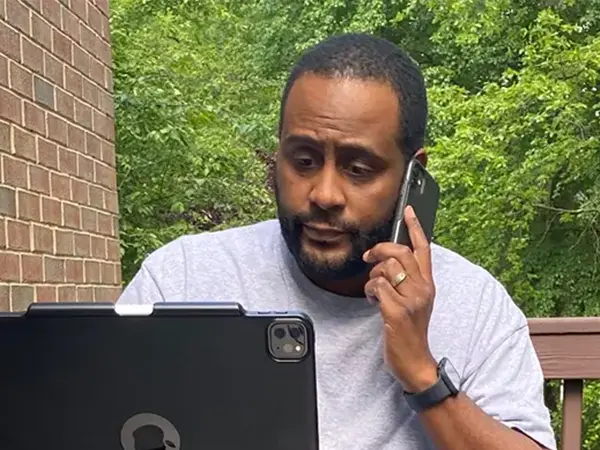 Get in touch with us, and let's discuss your project!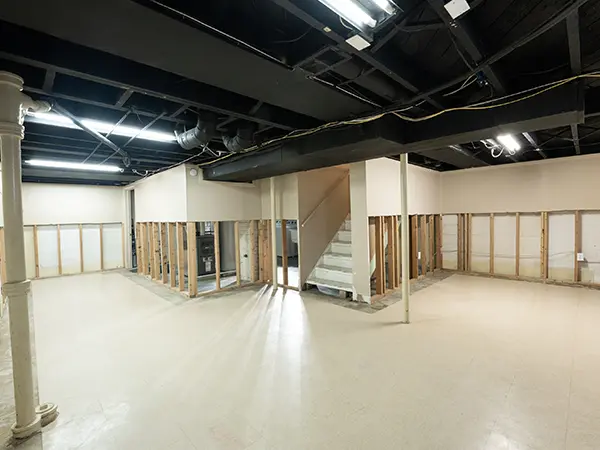 You'll fully control everything during the building phase.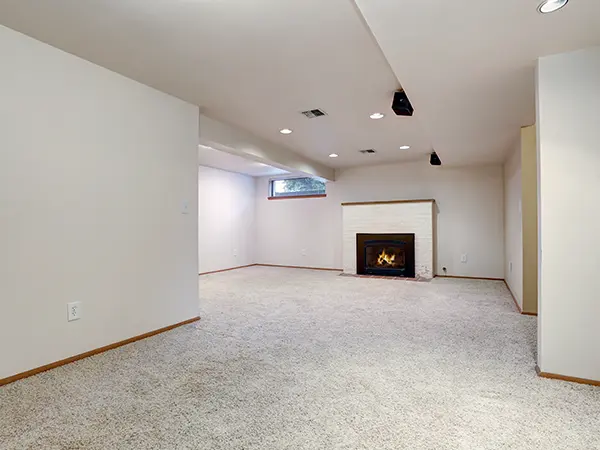 Start enjoying your new basement!
Frequently Asked Questions
Take Full Advantage Of A Complete Remodeling Service
If you've been thinking about a basement remodeling project for a while now, this is your sign to get started now!
Capstone Waterproofing Solutions is making your process seamless and remains considerate of your needs and concerns at all times during your renovation. We'll help turn your vision into reality without compromising your well-being and comfort during the process.
With us handling everything, you can rest easy knowing that your project will go off without a hitch, and you'll enjoy the finest craftsmanship and basement remodeling in Hyattsville, MD!
Work with us and enjoy:
Let Your Basement Reach Its Full Potential And Enjoy The Ride!