Basement Remodeling In Bowie, MD
Not using your basement to the fullest? We've got the perfect solution to tap into its full potential!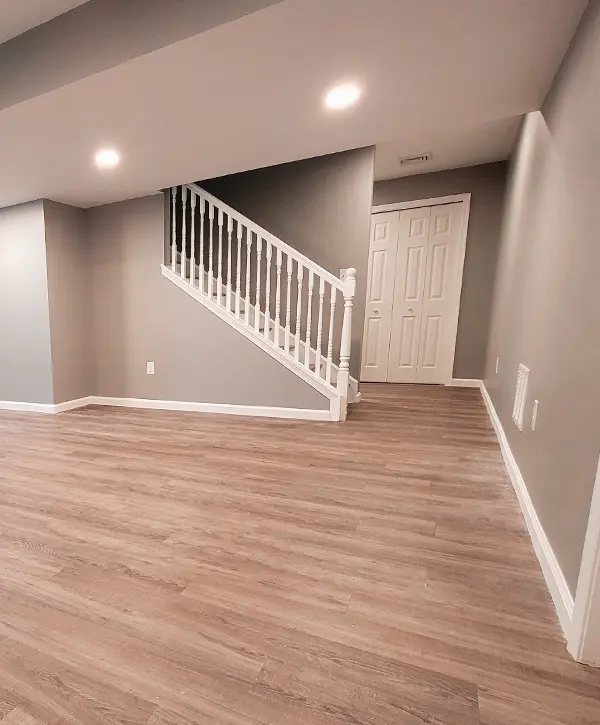 How about instead of getting an addition that costs hundreds of thousands of dollars, you remodel the basement that can give you the extra space you need? A basement remodeling in Bowie, MD, costs a fraction of an addition.
This project starts from $20k for a space done on budget and can go up to $60k – $70k for a large basement with upscale materials. Capstone Waterproofing Solutions will get you the most cost-effective solutions for your home so you can remodel your basement and enjoy all that extra space without breaking the bank.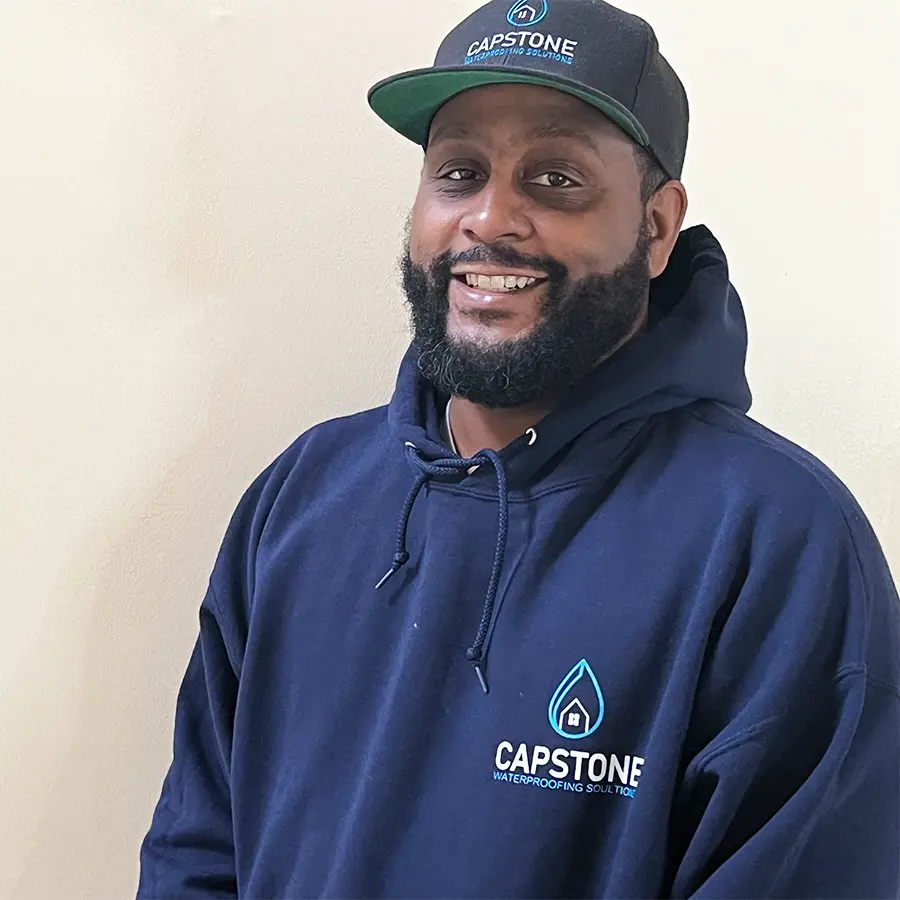 Joe McPherson – owner of Capstone Waterproofing.
Hi, I'm Joe McPherson. My experience with mold-related illness led me to found Capstone Waterproofing Solutions. I got certified as a Mold Inspector and Remediator, and since 2014, keeping water away from people's homes has been my goal. I put myself in your shoes every day, and this allows me and my team to deliver impeccable service.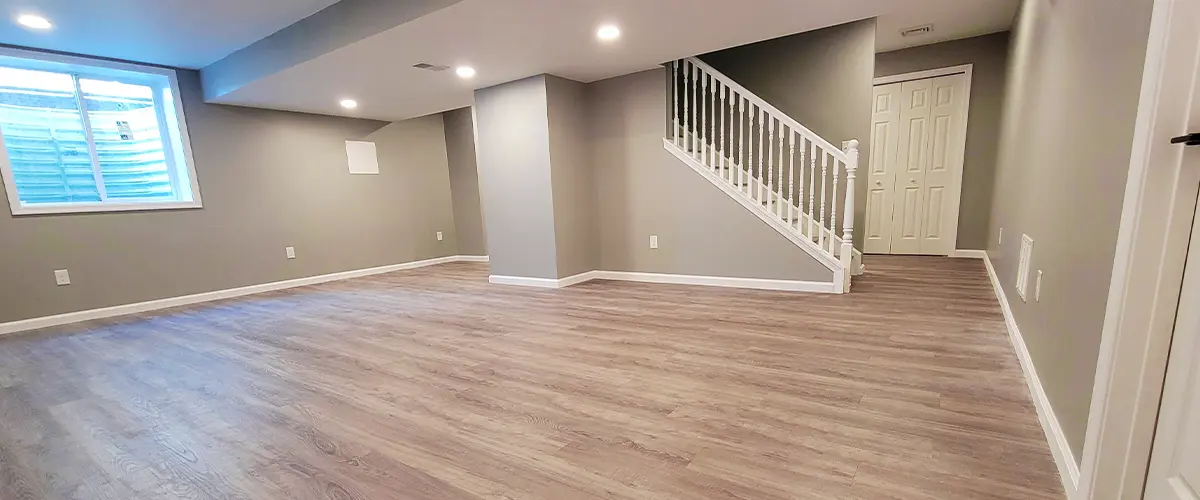 A Basement Remodeling Service That Goes Beyond Average
Basement remodeling projects are spectacular investments that will always make your home more valuable, functional, and beautiful too! Instead of the dark, humid, and scary place that you see on TV, here's what you can transform your basement into.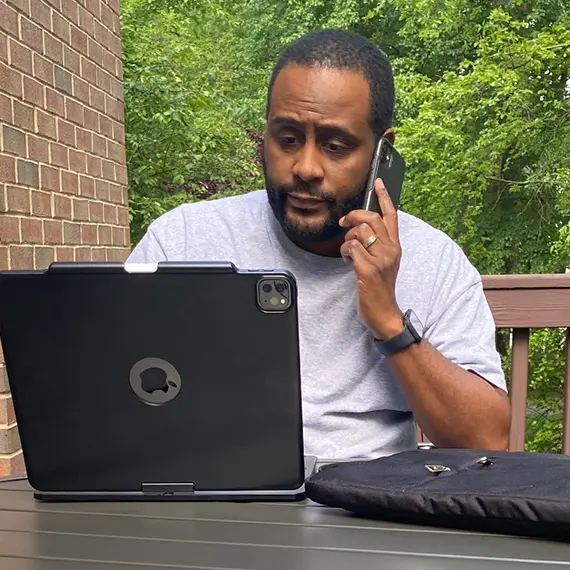 Unlock your basement's potential with this amazing opportunity! Connect with us at (202) 389-9121 or request a free pricing quote. Let's work together to enhance your home's functionality.
I wish I had known about Capstone and had gotten their services years ago. We've been dealing with water issues in our cemented crawl space for years now. 
My neighbor recommended them and I am very glad I went with them. The fee for their service was reasonable, they were on time and actually finished a day earlier than expected. 
Joe seems knowledgeable and is friendly and professional. They did a great job and we haven't had any issue with water seeping in since. The crawlspace looks terrific and stays dry.
I absolutely loved working with Joe and his team. They did an excellent job on my property.  I got a sump pump put into my home after years of having excessive water and flooding. Joe is extremely professional.  Anytime I have any questions I can call Joe and he will answer the phone. My sump pump runs so smooth I can barely even hear it.  His team is also very clean and neat. I would definitely recommend them for any waterproofing services that you may need.
Average Basement Remodeling Cost In Bowie, MD!
The cost of a basement remodel in Maryland can vary widely depending on the size and complexity of the project, as well as your choice of finishes, materials, and other decorations and appliances.
Here is a rough guideline of what to expect as costs based on the size of your space: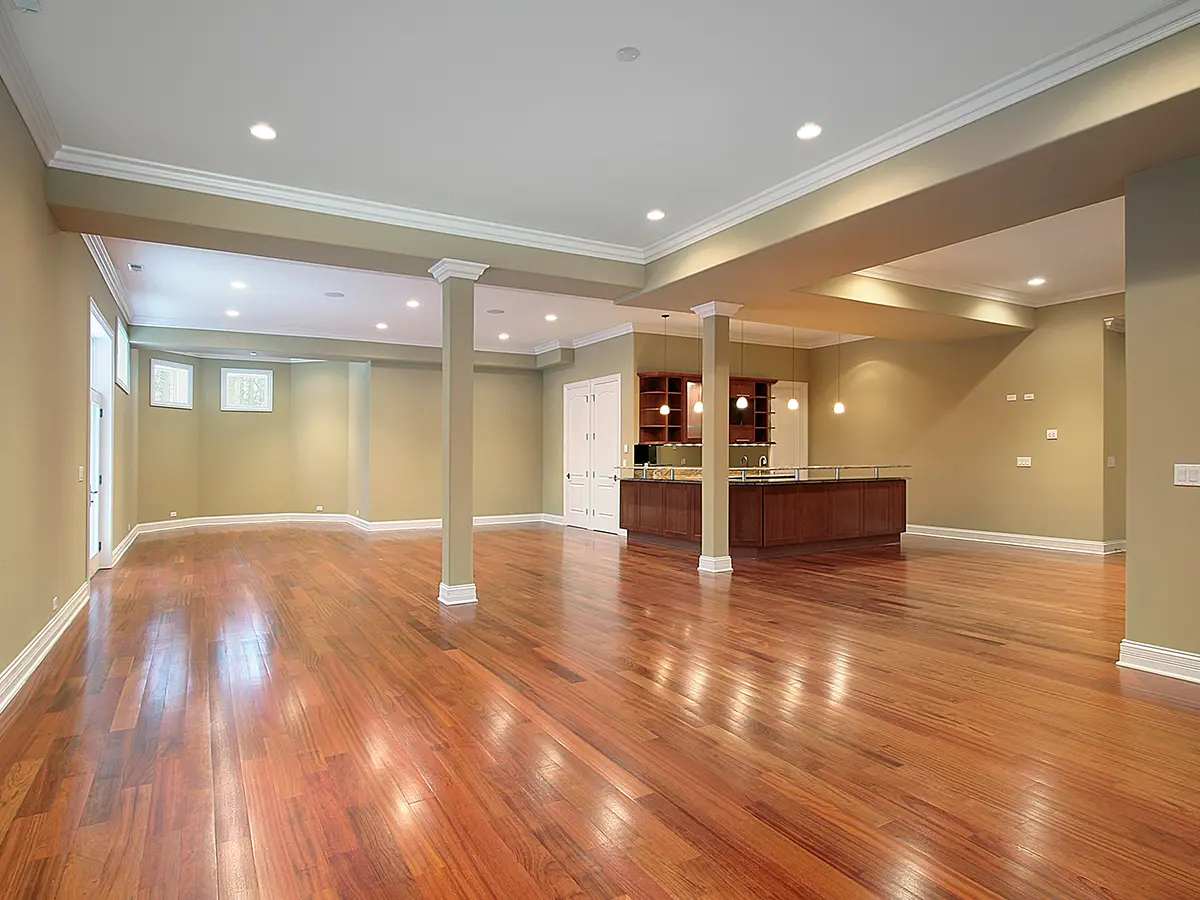 Basement Remodel In Bowie, MD​
This 1200 ft². basement remodeling included:
The project was quoted at $42k, where adding the bathroom alone was $15k.
| Service | Average Cost |
| --- | --- |
| Waterproofing | $1,900 - $6,300 |
| HVAC | $5,000 to $11,000 |
| Electrical | $2,000 to $13,500 |
| Plumbing | $2,500 to $20,000 |
| Framing | $1,100 to $4,500 |
| Insulation | $600 to $4,600 |
| Drywall | $750 to $8,300 |
| Painting | $800 - $2,500 |
| Ceiling | $1,000 to $6,000 |
| Flooring | $1,000 to $36,000 |
| Egress window | $2,000 - $5,000 |
| Staircase | $xxx to $xxx |
| Door | $225 and $1,900 |
| Lighting | $100 and $650 |
* The cost of your basement remodeling project may vary based on factors like chosen features and required labor. For accurate pricing details, please reach out to us.
Hear Joe McPherson talk about the importance of finishing a basement!
We've Thought About Everything So You Can Fully Enjoy The Ride
When it comes to most of our basement remodeling in Bowie, our clients frequently raise concerns regarding two critical aspects.
At Capstone Waterproofing Solutions, we take pride in customizing each project to match your unique requirements, preferences, and budget. Our efficient solutions deliver unparalleled quality within your budget, so you don't have to stress over money.
Basement remodeling usually takes about 2 months, sometimes a bit longer. Our top priority is to give you full control. We'll work hard to stick to the schedule and will promptly inform you of any unexpected situations.
Basement Remodeling - As Simple As 1-2-3
Our basement remodeling process is customized to suit your specific needs and preferences. Our seamless and efficient approach guarantees an exceptional experience that surpasses any expectations!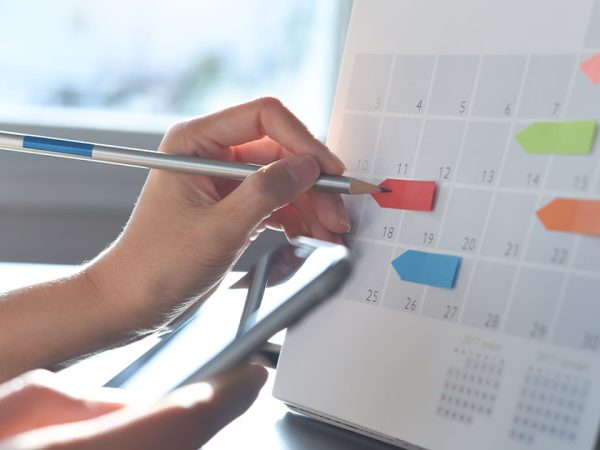 Share your vision, and let's create the perfect plan for your basement remodeling project.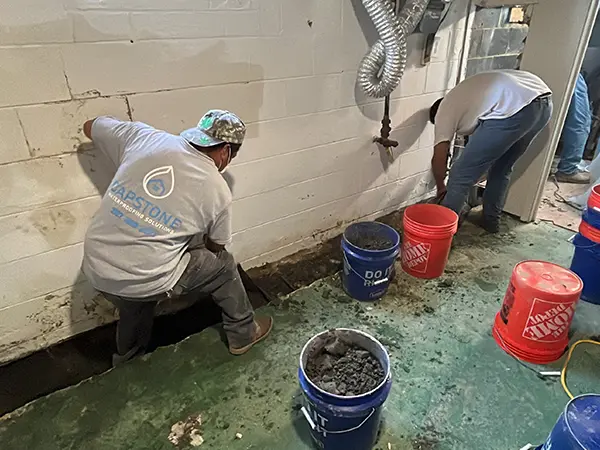 We'll waterproof, repair, finish, and remodel your basement to maximum detail.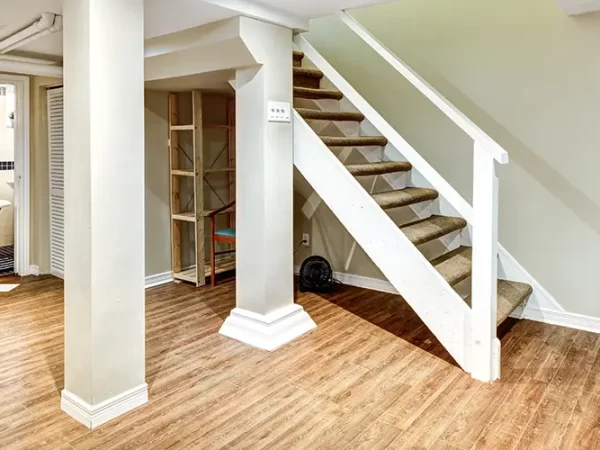 Your new space is ready for you to enjoy! Enjoy all that extra space and functionality!
Let's Get Your Basement Up To Its Full Potential!
Don't waste your basement's potential. Convert the unused space into a versatile living area, add a bedroom, bathroom, home office, or a cool man cave to relax with friends. This home improvement project is much more affordable than an addition and makes your life so much easier.
For an exceptional basement remodeling experience in Bowie, MD, reach out to us. Fill out our contact form or call us at (202) 389-9121. We can't wait to discuss your upcoming project!
Joe and DJ came to troubleshoot my sump pump and took the time to really explain what they found! They were on time and completed the repairs expeditiously. I highly highly recommend them!
Service was professional, effective and efficient. The interior basement water damage was corrected after service was complete and no more signs of water in the house. Thanks!
Other services you might be interested in:
Bowie, Maryland, is a historic city that offers a beautiful blend of culture, history, and modern amenities. As one of the largest municipalities in Prince George's County, Bowie is home to several landmarks that add to its charm. The city boasts the Bowie Railroad Museum, which includes a train station that has been beautifully restored and a caboose. Notably, the Belair Mansion, a restored 18th-century plantation house, is a testament to the city's rich historical past. For nature enthusiasts, Allen Pond Park provides ample green space for outdoor activities, and the Bowie Baysox Stadium is a hotspot for sports fans. Together, these landmarks represent the diverse character of Bowie, MD.