Basement Finishing In Bowie, MD
Do you wish to begin the process of finishing your basement?​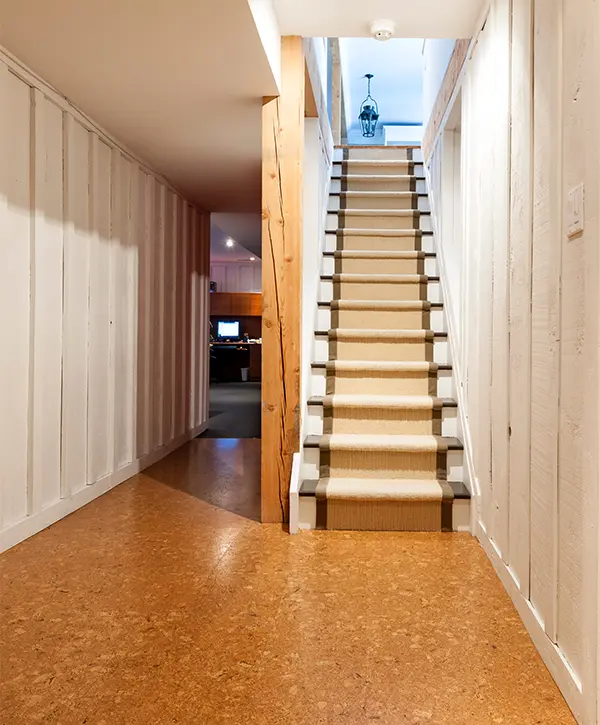 Considering a home addition can cost anywhere from $200k upwards, basement finishing becomes one of the best ways to increase your living square footage and tap into the full potential of your basement.
In fact, finishing a basement gives you a huge ROI of over 70%, so for every 10 dollars you spend, you'll get back 7 in increased home appraisal value. With Capstone Waterproofing Solutions, you're guaranteed to get the most out of this investment, and at a much better price than a home addition.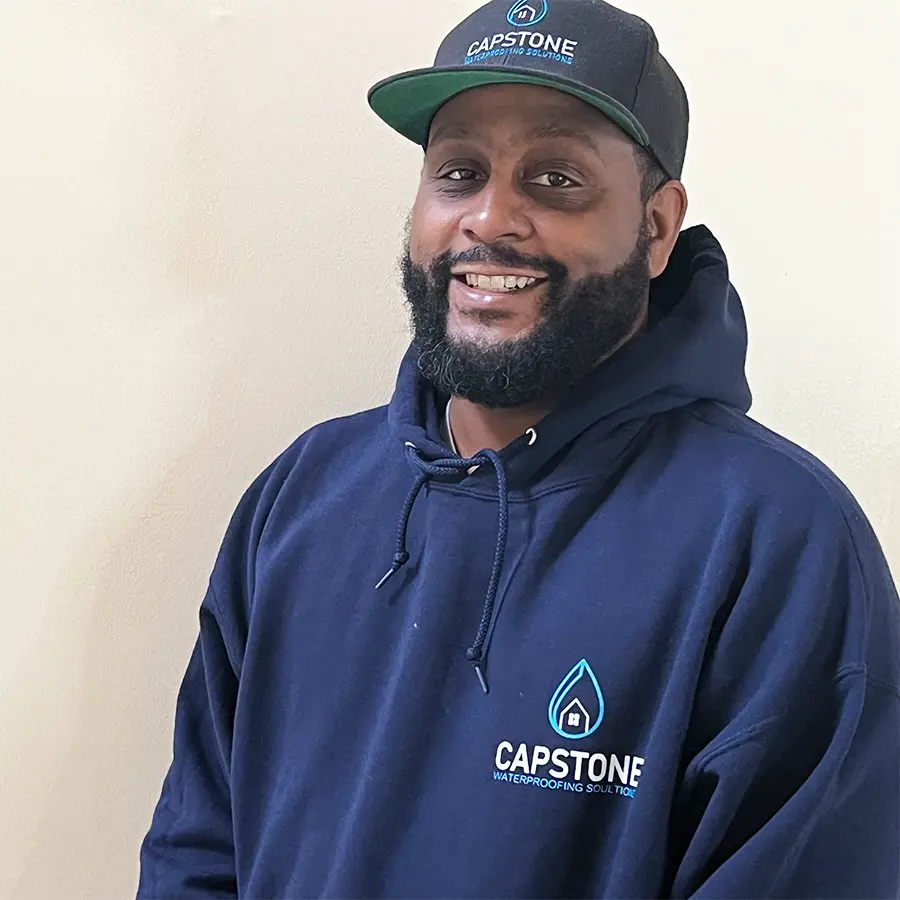 Joe McPherson – owner of Capstone Waterproofing.
Hi, I'm Joe McPherson. My experience with mold-related illness led me to found Capstone Waterproofing Solutions. I got certified as a Mold Inspector and Remediator, and since 2014, keeping water away from people's homes has been my goal. I put myself in your shoes every day, and this allows me and my team to deliver impeccable service.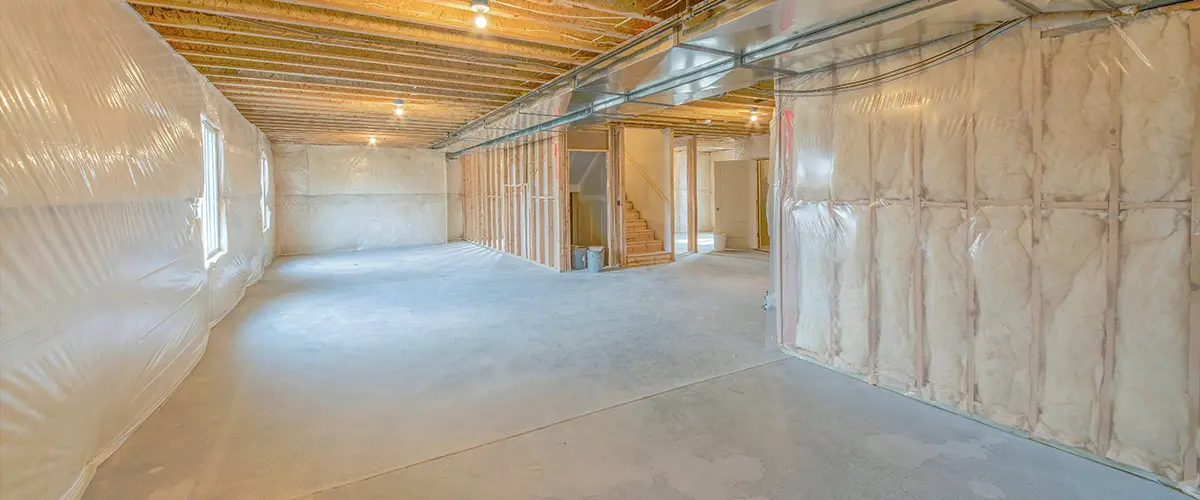 A Complete Basement Finishing Service To Match Your Needs
A finished basement not only protects you from issues like mold and water damage but also provides an additional 2,000 sq. ft. of versatile space that can be tailored to accommodate your evolving needs and those of your growing family. At Capstone Waterproofing Solutions, we go the extra mile to ensure your project's success.
years of combined experience
years of industry experience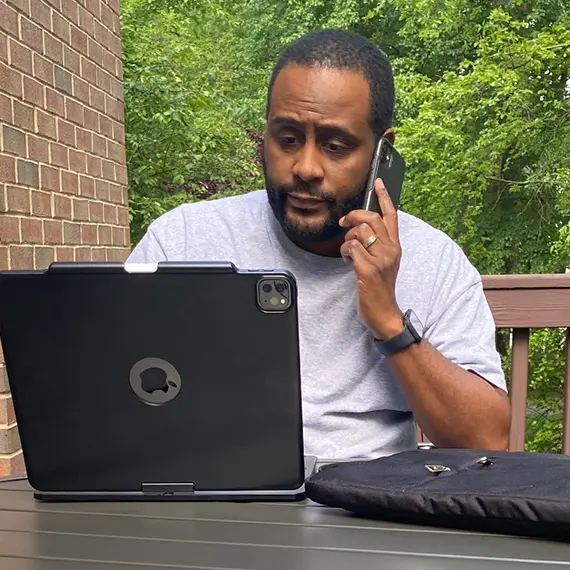 Unlock the full potential of your basement with this extraordinary opportunity!
Get in touch with us at (202) 389-9121 or request a complimentary pricing quote, and let's create the perfect plan to optimize the functionality of your home.
Capstone understands the science of waterproofing. This company gets it. Excellent service.
Clean work, true professionalism, and willing to teach you about how their work is going to keep your basement dry.
Big shout out to Joe and team! They really made us feel comfortable throughout the process. They are not trying just trying to sell you a service, they are helping you protect on of your most valuable investments , as well as your health.
I recommend these guys in a heartbeat !
This has to be the best experience by far of all the contractors we have worked with! I can't say enough about the great people who worked on our property! Joe kept us informed through the entire process.
His knowledge eliminated our stress right from the beginning! The finished product was superb! His crew went above and beyond our expectations!
An A+ rating is still not good enough ! Capstone Is amazing in every way!
Average Basement Waterproofing Cost In Lanham, MD!
The cost of waterproofing a basement can vary based on the size of the space, with smaller basements starting at $6,000 for 60 linear feet, medium-sized basements starting at $12,000 for 100 linear feet, and larger basements starting at $18,000 for 150 linear feet and up.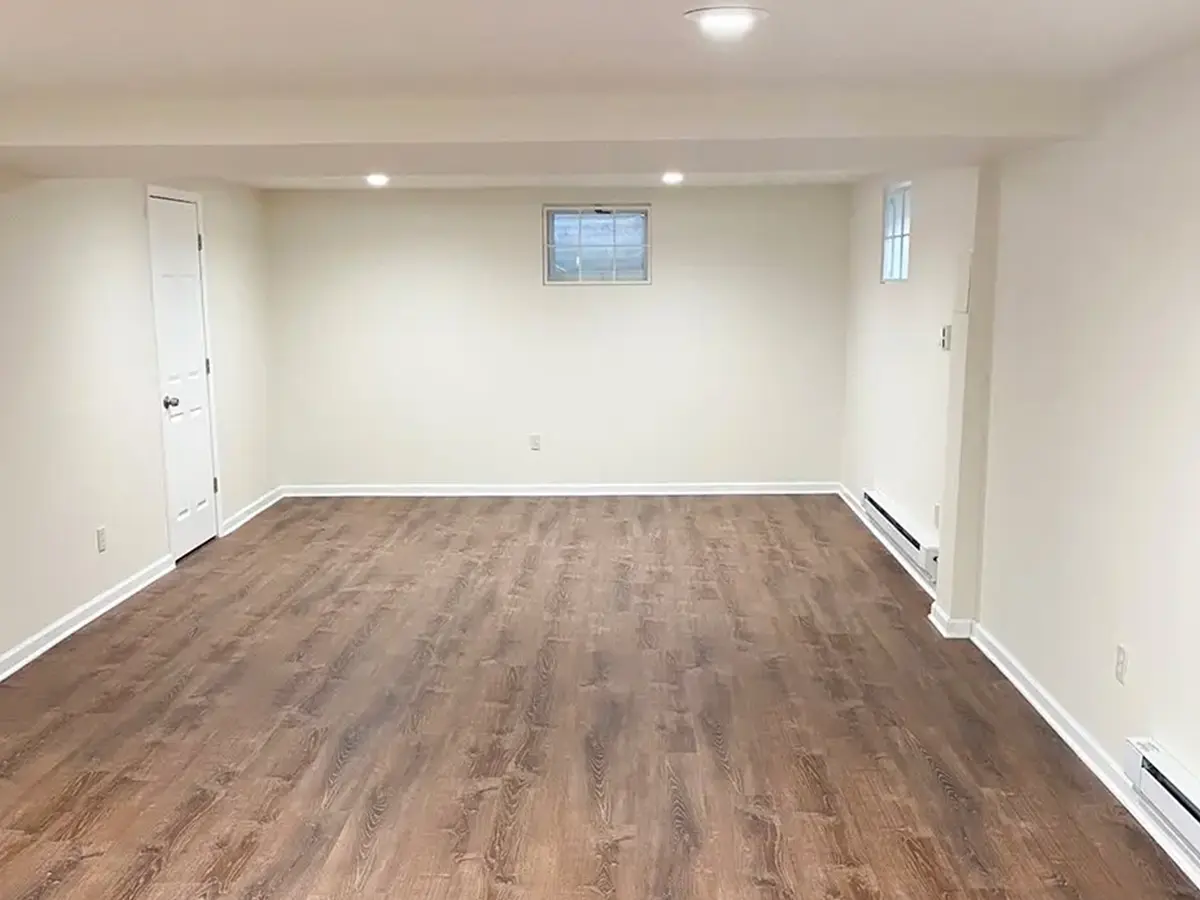 1200 Sq. Ft. Basement finishing in Lanham, MD
This basement finishing project included:
The basement finishing was quoted at $26k, where the flooring alone was $5k.
| Service | Average Cost |
| --- | --- |
| Waterproofing | $1,900 - $6,300 |
| HVAC | $,5000 to $11,000 |
| Electrical | $2,000 to $13,500 |
| Plumbing | $2,500 to 20,000 |
| Framing | $1,100 to $4,500 |
| Insulation | $600 to $4,600 |
| Drywall | $750 to $8,300 |
| Painting | $800 - $2,500 |
| Ceiling | $1,000 to $6,000 |
| Flooring | $1,000 to $36,000 |
| Egress window | $2,000 - $5,000 |
| Staircase | $xxx to $xxx |
| Door | $225 and $1,900 |
| Lighting | $100 and $650 |
*The prices for your basement finishing project may vary depending on several factors, including the specific features you choose and the amount of labor required. For more detailed and precise pricing information, please don't hesitate to contact us.
Hear Joe McPherson talk about the importance of finishing a basement!
We've Thought About Everything So You Can Fully Enjoy The Ride
In most of our basement finishing projects, our clients frequently raise concerns regarding two critical aspects.
At our company, we take pride in tailoring every project to perfectly fit your individual requirements, preferences, and financial limitations. Our cost-effective solutions enable us to deliver unmatched quality while staying within your means.
Basement finishing usually takes about a month, occasionally a bit longer. Our primary objective during this process is to provide you with complete control. We will make every effort to complete your project as per the initial schedule, and we will inform you in advance if any unexpected circumstances arise.
Basement Finishing Was Never Easier!
Our basement finishing process is designed to meet your unique needs and cater to your personal preferences. With our seamless and effective approach, you will enjoy a truly exceptional experience from start to finish!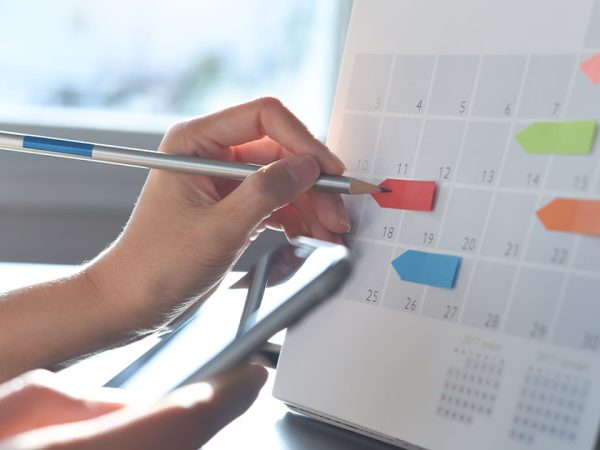 Share your vision, and let's create the perfect plan for your basement finishing project.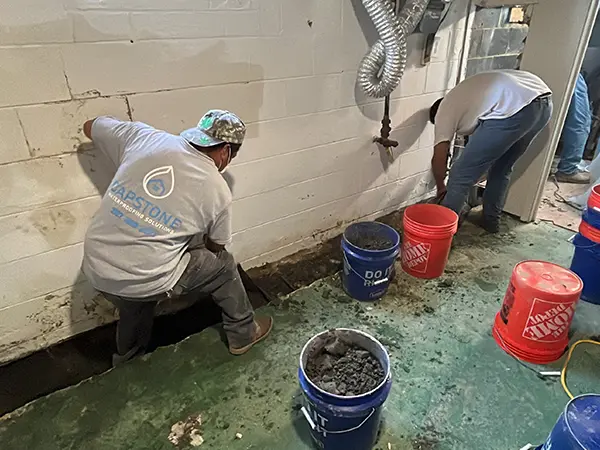 We'll waterproof, repair, and finish your basement to maximum detail.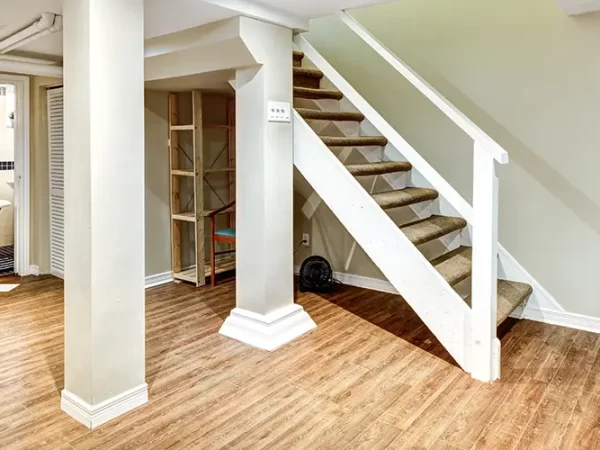 Your new space is ready for you to enjoy! Transform it into anything you'd like!
When finishing a basement, the process typically involves adding framing, drywall, insulation, electrical wiring, plumbing, and other necessary elements to create a livable space. On the other hand, remodeling takes it a step further by not only finishing the space but also renovating and updating existing features to enhance functionality, style, and comfort in the basement.
Enhancing the value of your home is within reach by finishing your basement. With a carefully planned and expertly executed design, a finished basement provides extra living space, improved functionality, and a boost to resale value. Expect a return on investment of approximately 70-75% for your basement finishing project.
In Maryland, it is indeed mandatory to obtain a permit for finishing a basement. At Capstone Waterproofing Solutions, we take care of the hassle for you by assisting with the permit application process and diligently following up on its status. You can rely on us to navigate the bureaucratic requirements, so you can focus on what matters most.
Let's Get Your Basement Up To Its Full Potential!
Instead of wasting all that potential that your basement has, how about you turn all those square footage into a second living space, an extra bedroom with a bath, an office, or a man cave to kick back with your friends? The best part is that it'll cost just a fraction of a home addition!
For an exceptional basement finishing experience in Bowie, MD, don't hesitate to get in touch with us. Fill out our contact form or give us a call at (202) 389-9121, we're excited to discuss your upcoming project!
It was necessary to have the basement waterproofed because any heavy rain would cause anxiety about the basement flooding.
We shopped around and Capstone Waterproofing Solutions was highly recommended. Service was outstanding. Since the work was completed this past weekend, as Mr. Jones said, I'm looking forward to some good rain and the comfort of knowing my basement won't flood.
My neighbors have already contacted them.
Capstone Waterproof Solutions is a great resource for resolving waterproofing problems. Joe McPherson is a very honest and upstanding guy. From start to finish Joe and his staff provided exceptional service for meeting my needs and resolving my basement water issue. 
Lead by Mr. Jones, the install crew were very respectful of my property and handled everything with extreme care and detail. I posted some pictures of their great work. Give them a call you won't be disappointed.