Explore the Benefits of Foundation Repair in Washington DC
Looking to repair your foundation walls?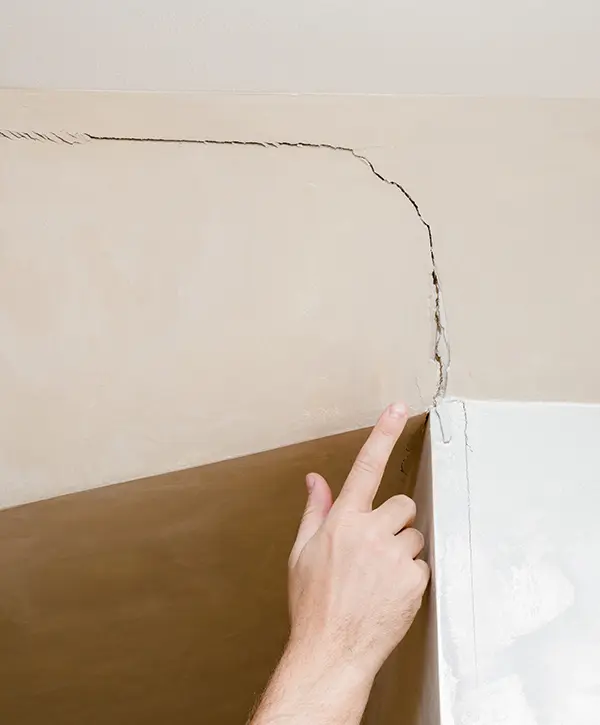 Our foundation repair in Washington, DC, aims to solve problems that include foundation cracks, water seepage and leaks, structural shifting, and other problems that can compromise the integrity of your home. 
Nobody wants to deal with costly repairs, which is exactly what happens when you postpone improving your home's foundation. This is where local foundation repair companies come in.
At Capstone Waterproofing Solution, everyone should feel safe and comfortable at home, so we're constantly working hard to offer the best foundation repair services in Washington, DC.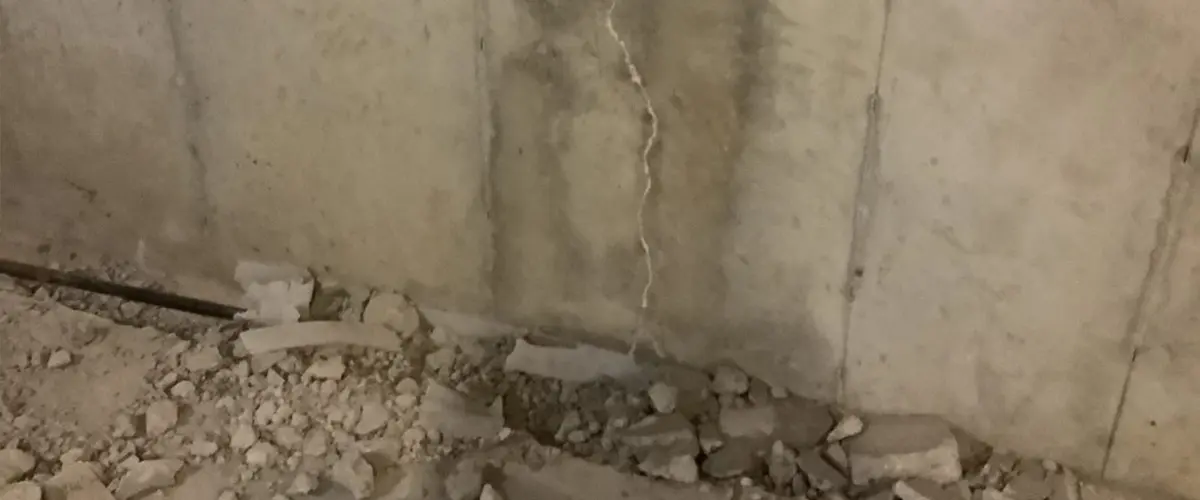 How Moisture Can Damage Your House's Structure
We take your foundation repair project a step further and deliver perks that no other contractor in the area even considers. We only care about your project's successful completion and you satisfaction, and we'll do everything in our power to achieve both!
Foundation Issues Can Damage Your Home's Structure
Soil settling, tree roots, water damage, and subpar building techniques are just a few of the many causes of foundation problems.
Piering, slab jacking, underpinning, and soil stabilization are just some methods that can be used to fix a foundation. These procedures aim to further stop the foundation from sinking and secure the building. The strategy employed will ultimately be determined by the specifics of the foundation damage.
Repairing a building's foundation is a necessary maintenance operation for ensuring the building's structural integrity. It's best left to professional foundation repair contractors with the knowledge and tools to identify and fix problems with a building's foundation.
Before fixing any of these problems, you must undergo a foundation inspection and turn to a certified foundation repair company that can get the job done.
Residents of Washington, DC, Love Having Us on Their Projects
Every home we serve has some foundation issues. Some smaller and insignificant, other more serious problems that require urgent repairs. We've helped many homeowners in Washington DC with their foundation repair projects, and all of them loved the results!
Capstone understands the science of waterproofing. This company gets it. Excellent service. 
Clean work, true professionalism, and willing to teach you about how their work is going to keep your basement dry. 
Big shout out to Joe and team! They really made us feel comfortable throughout the process. They are not trying just trying to sell you a service, they are helping you protect on of your most valuable investments , as well as your health. 
I recommend these guys in a heartbeat !
In June 2022, Capstone Waterproofing performed an awesome job waterproofing my basement. 
Joe exemplified optimal professionalism. He was very patient with explaining the work to be performed and responding to all my questions. The team that was selected to provide my service, arrived on time and completed the job timely as promised. 
They left my basement as cleaned as before their arrival. I am very satisfied with the outcome of the job performed and I would highly recommend Capstone Waterproofing.
Foundation Problems Can Compromise Your Home and Your Health
Water damage to a building's foundation can lead to several issues that threaten the building's stability. Consequences of water seeping into a building's foundation include:
There are a few different kinds of foundations, such as a pier and beam, a crawl space, or a wood foundation. Soil conditions, construction plan, and cost all play a role in determining the type of foundation to choose. Let's look at some types of foundations.
Poured Concrete Slab Foundations
The poured concrete slab is a frequent type of foundation for both homes and businesses. Building foundations are created by pouring a single layer of concrete over a flat area.
Although poured concrete slab foundations are sturdy and long-lasting, they are susceptible to water damage. A weak or cracked foundation may result if water is allowed to seep into the concrete. 
As a result, the building's framework may begin to degrade, resulting in a drooping basement floor, wall movement, and even foundational buckling.
These are some of the most common sources of water damage on the underside of poured concrete slabs:
Waterproofing a poured concrete slab foundation using a sealer or membrane is essential, ensuring appropriate drainage around the foundation and fixing any plumbing leaks immediately. Check out our waterproofing service here!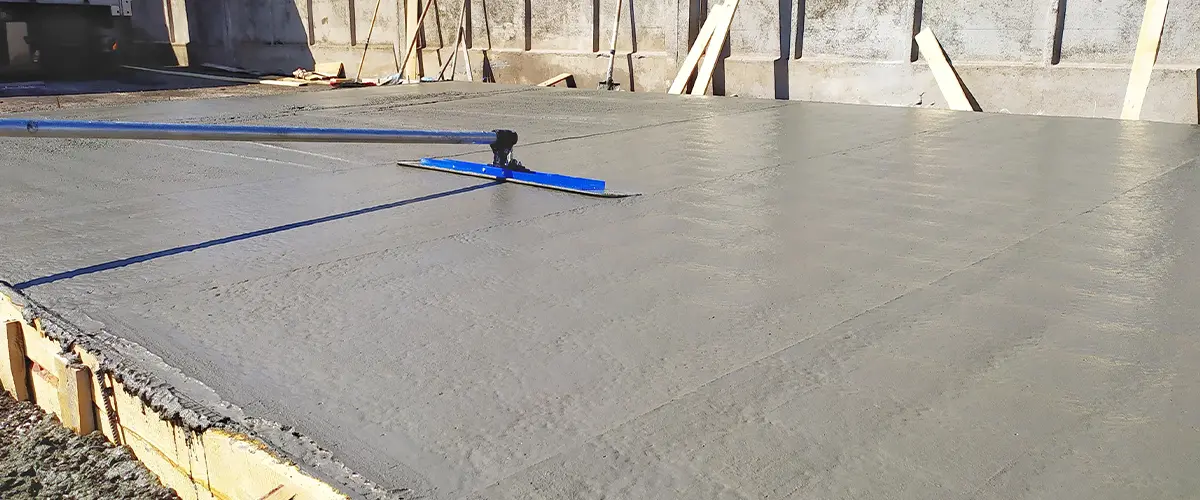 A crawl space foundation is popular in places with unstable soil and high water tables. Construction of a crawl space beneath the first floor of a structure is part of this method. This space provides access to electric, plumbing, and HVAC systems.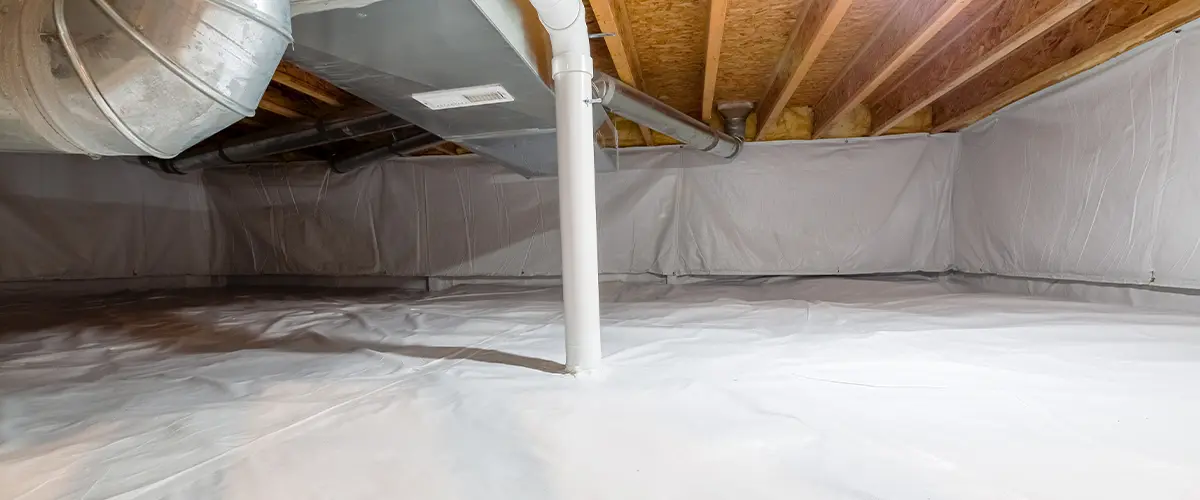 The use of pressure-treated wood in constructing a foundation is an example of the type of foundation known as a wood foundation. It is frequently employed in regions with expansive soil or high water tables since it is a more practical and less expensive alternative to conventional masonry or concrete foundations.
Wood foundations, when built correctly, can be impervious to the effects of moisture and insects. Wooden foundations can be especially susceptible to water damage in areas like Washington, DC, which has a humid climate and frequently has prolonged periods of rainfall.
Proper drainage around the foundation, fast plumbing leak repairs, and installing a vapor barrier or insulation can reduce the likelihood of water damage to a wood subfloor in Washington, DC.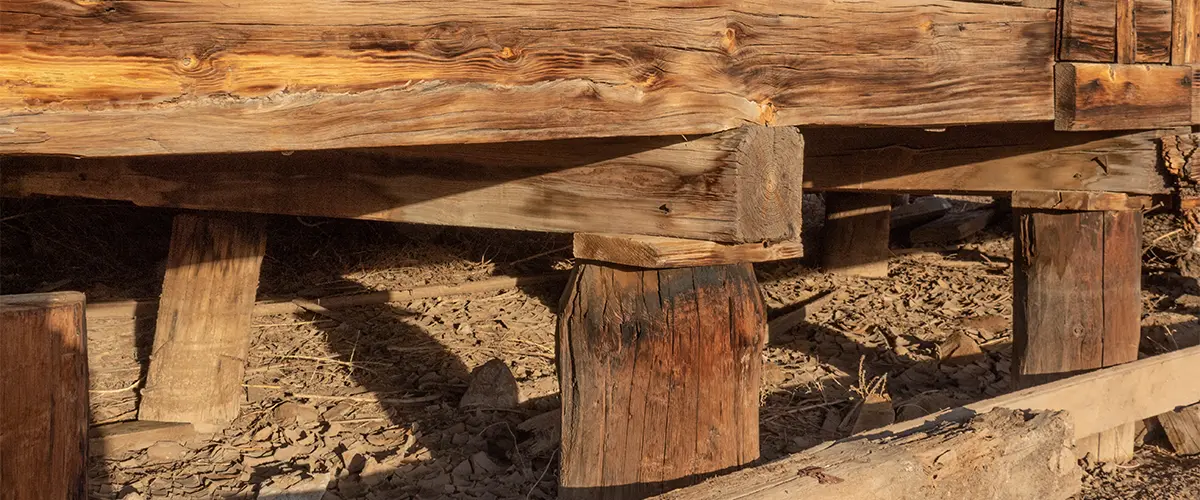 The piers or blocks of a pier and beam foundation are arranged in a grid, and the beams across them are constructed from wood. Plumbing, electricity, and HVAC systems can all be reached through the crawl space, which is located between the ground and the first level.
Pier and beam foundations are susceptible to water damage if improperly built or maintained. Pier and beam foundations are more susceptible to water damage in Washington, DC's humid and rainy climate.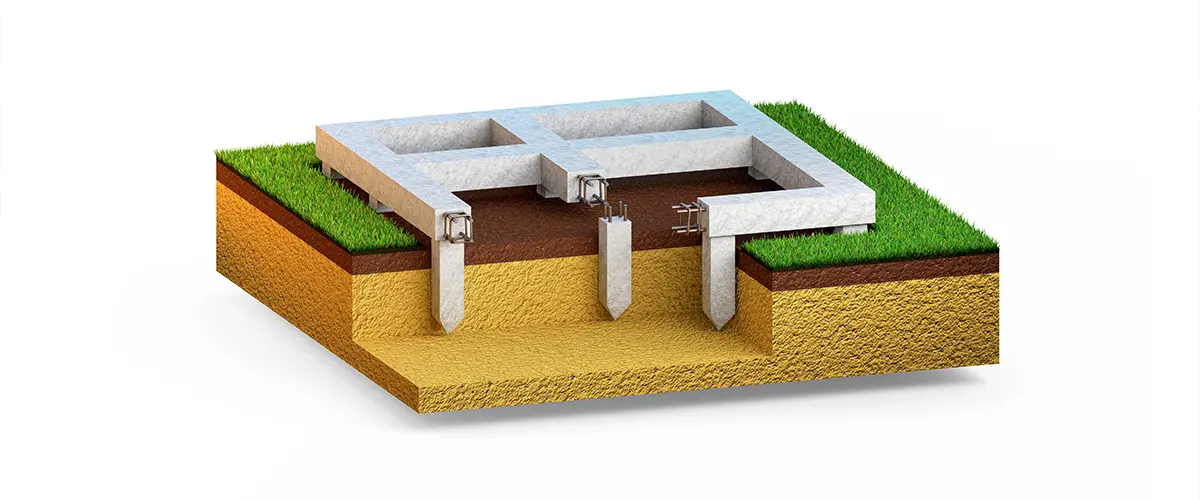 With ICFs, you may construct strong, efficient basement walls. Because ICFs create a favorable environment for curing concrete walls, the foundation they support has roughly twice the compressive strength of a poured concrete slab.
Reinforced concrete 6 or 8 inches thick is usual for ICF bases. Moreover, ICF foundations safeguard against natural disasters, including fire, high winds, and earthquakes. Because they use continuous insulation and have few or no thermal bridges, ICF foundations offer excellent insulation.
An ICF foundation is built by dry-stacking blocks to the desired length and then reinforcing and bracing the structure. The hollow form blocks are filled with concrete by hand by skilled laborers.
A foundation built with ICFs can be put in place quickly and easily. Building using ICFs below ground level necessitates using a waterproof membrane and an effective drainage system to prevent moisture seepage.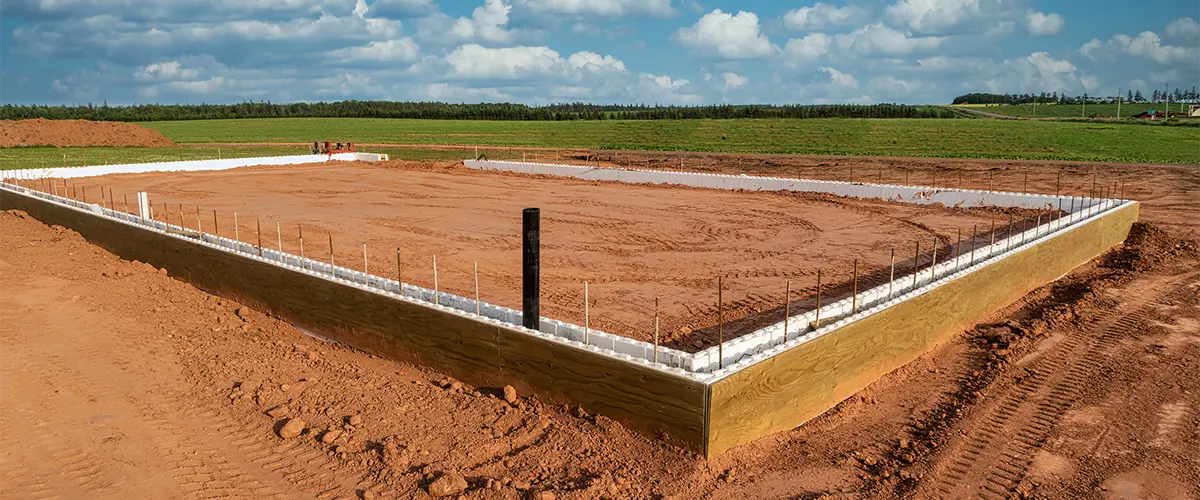 If you see any of the below, you may face a foundation issue:
The Best Foundation Repair For Your Home In Washington DC
The process you'll go through is designed with your comfort and well-being in mind. We're efficient, highly trained, and reliable. Our quick 3-step process guarantees minimum stress and effort, so you can fully enjoy the ride!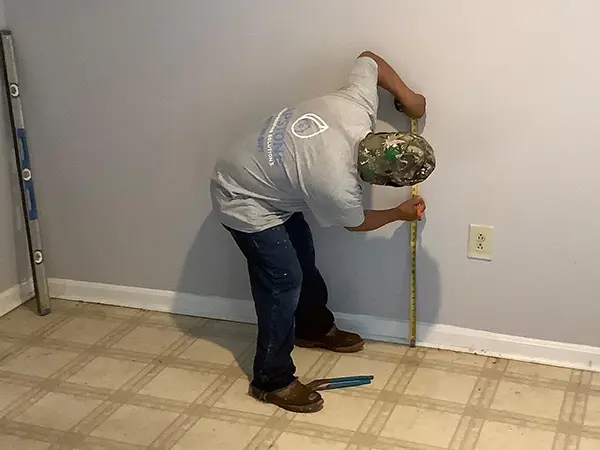 We inspect your basement and home to determine the best course of action.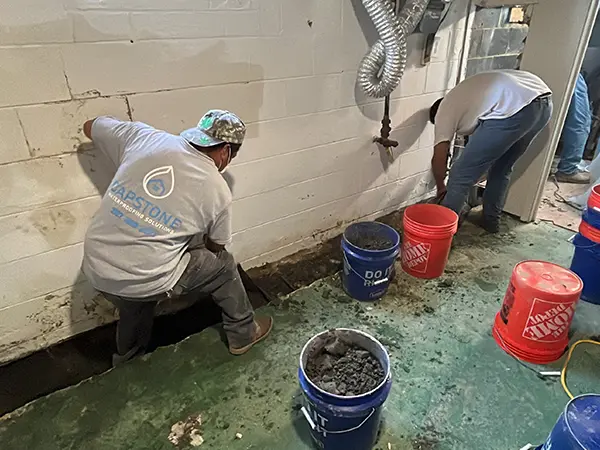 Our certified, trained, and skilled technicians get to work.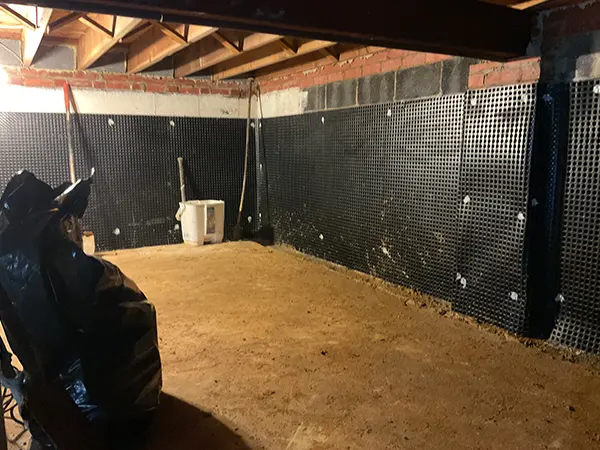 Enjoy living in a dry and healthy home free from mold hazards.
FAQs about Foundation Repair in Washington, DC
Capstone Waterproofing Solutions Is the Foundation Repair Company You Can Trust
Nothing is worse than having to live in a dangerous environment. Foundation issues are not always noticeable until it's too late, so you must ensure your house has a solid structure to prevent potentially costly repairs.
With Capstone Waterproofing Solutions, you get a proper home inspection so we can determine what needs to be fixed. 
We cover everything from steel beams to sump pump installation and from foundation crack repair to basement waterproofing services. 
Here's what you'll enjoy when working with us:
Get In Touch Today And Let's Get It Done!