The Best Basement Waterproofing Washington DC
Want to get rid of water damage in your basement?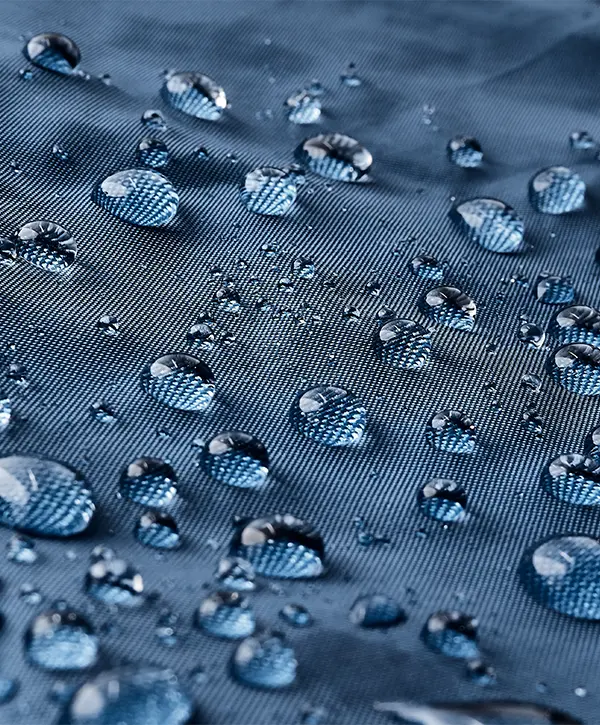 Waterproofing your Washington, DC, home's basement can help prevent flooding and other structural damage caused by excess moisture. The weather and topography of the area make basements susceptible to flooding and water seepage.
Finding the best basement waterproofing in Washington, DC, is easy when you have companies like Capstone Waterproofing Services.
We fully understand the dangers of a wet basement and are ready to cut the problems at their roots.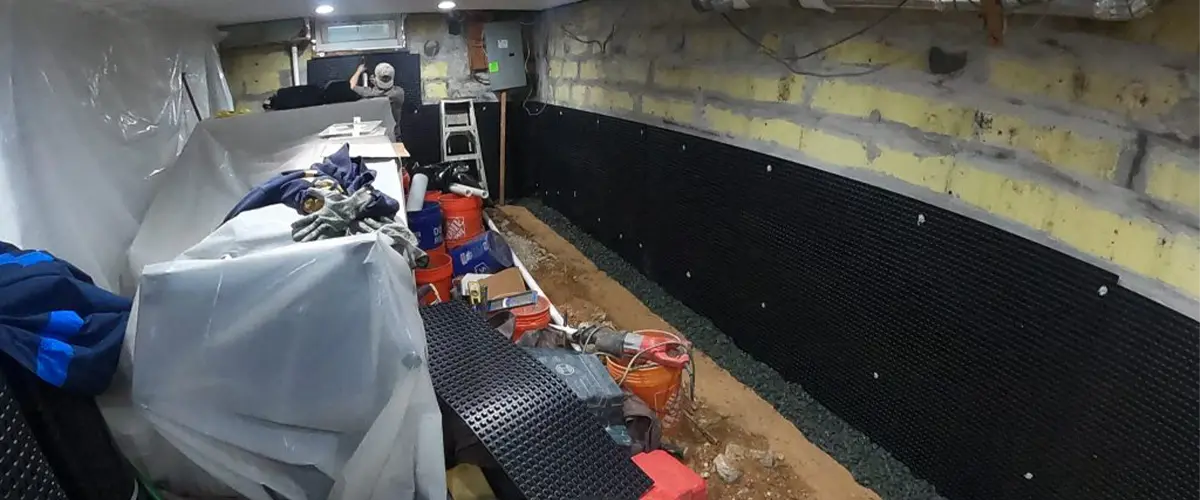 How Moisture Can Damage Your House's Structure
We take your waterproofing project a step further and deliver perks that no other contractor in the area even considers. We only care about your project's successful completion and you satisfaction, and we'll do everything in our power to achieve both!
How Moisture Can Damage Your House's Structure
Wood and other organic materials used in a house's construction can rot if moisture seeps into the structure. As a result, the integrity of the structure may be compromised.
Mold and mildew are other potential result of an abundance of moisture. Not only may this harm the building materials it's colonizing, but it can also pose a serious health risk to everyone living there.
Soil expansion caused by the water near a house's foundation might stress its masonry. The integrity of the building may be compromised as a result of fractures or other damage.
Pipes and beams can rust from excess moisture in a home's structure. Because of this, the stability and safety of the building may be jeopardized.
Washington, DC, has a humid subtropical climate characterized by hot and humid summers and damp and chilly winters. Your basement foundation and walls eventually absorb moisture in the air. Without proper insulation, this humidity favors the apparition of mold, mildew, and other complications that result in your home's structural damage.
Residents of Washington, DC, Experience Wet Basement Issues
The average annual rainfall in Washington, DC is around 40 inches, making basement waterproofing a worthwhile investment. Water seepage and other moisture-related issues are also likely, and many of our clients were dealing with it. 
We're here to serve, so we took care of everything and our customers are over the moon with our work!
Capstone understands the science of waterproofing. This company gets it. Excellent service. 
Clean work, true professionalism, and willing to teach you about how their work is going to keep your basement dry. 
Big shout out to Joe and team! They really made us feel comfortable throughout the process. They are not trying just trying to sell you a service, they are helping you protect on of your most valuable investments , as well as your health. 
I recommend these guys in a heartbeat !
In June 2022, Capstone Waterproofing performed an awesome job waterproofing my basement. 
Joe exemplified optimal professionalism. He was very patient with explaining the work to be performed and responding to all my questions. The team that was selected to provide my service, arrived on time and completed the job timely as promised. 
They left my basement as cleaned as before their arrival. I am very satisfied with the outcome of the job performed and I would highly recommend Capstone Waterproofing.
What Causes a Wet Basement?
There are several potential causes of a damp basement.
It's easy to tell when you're dealing with a wet basement. You will notice a musty smell, unusual wall stains, water entering the basement, and even damage to the stored furniture or belongings. We can waterproof walls and floors to make sure that doesn't happen.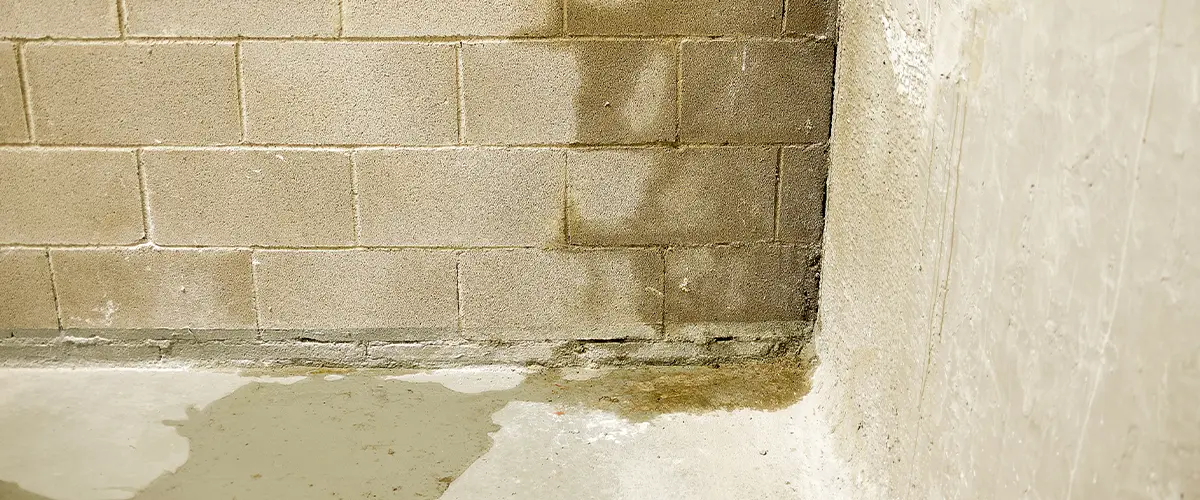 Exterior Basement Waterproofing Methods
Basement waterproofing doesn't happen exclusively indoors. We can also employ outdoor methods to ensure water stays outside and away from the house.
Waterproofing Foundation Walls
One frequent method of preventing dampness in a building is to coat the exterior foundation wall with asphalt by brushing, rolling, or spraying it on.
Heavy rolls of impermeable material are glued to the structure's exterior to waterproof a building. Seams are lapped to seal out moisture.
The sprayed-on material used in some foundation waterproofing techniques is the same thickness as the solid materials. It's an elastic coating that goes on like liquid rubber and needs numerous coats to get the desired thickness. This method helps prevent costly foundation repair and damage to your exterior walls.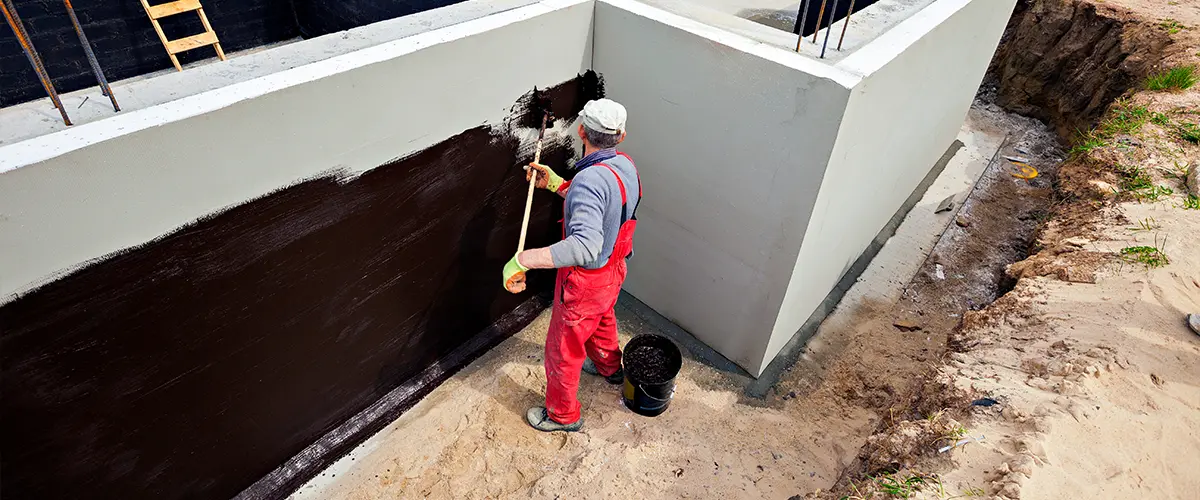 Adding Downspouts and Gutters
Downspouts are connected to gutters and carry the water away from the house. Hence, water is kept from collecting around the house's perimeter and eventually seeping down into the cellar.
Hydrostatic pressure, caused by rainwater saturation of the soil around the foundation, can drive water through walls, floor joints, and cracks.
Rainwater runoff can be efficiently managed, and basement flooding can be avoided by installing downspouts and gutters. Water from downspouts should be directed at least six feet away from the building's foundation to prevent it from leaking into the basement.
Interior Basement Waterproofing Methods
Naturally, a big part of the basement waterproofing services is implementing several waterproofing methods indoors.
A sump pump drains water from a designated basin, normally located at the lowest point of a basement floor, reducing the risk of flooding and structural damage.
In addition, they can be utilized in tandem with other waterproofing methods, such as constructing a drainage system around the outside of the basement, to offer unrivaled defense against water intrusion.
Talking to professional basement waterproofing contractors is usually a smart option. Here at Capstone Waterproofing Solutions, we can evaluate your unique situation and advise you on how to proceed. 
We're experts in sump pumps and we could advise you on what works best for your particular situation.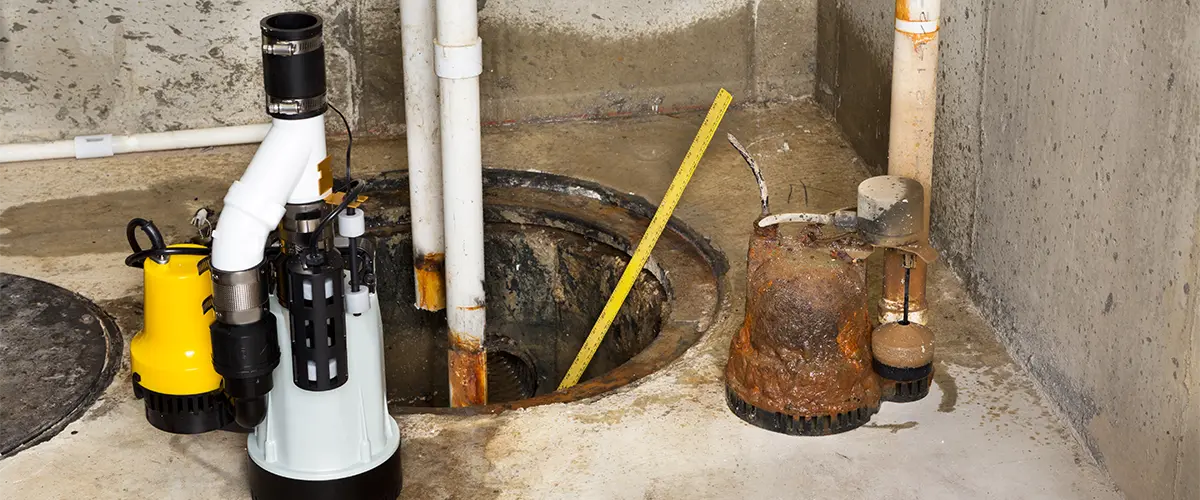 Adding Interior Foundation Coatings
Waterproof paint or epoxy coatings, both of which can be put to the inner walls of a basement, serve as an effective moisture barrier. Coatings like these can be useful in humid or wet areas, where water vapor seeping through walls into the basement is a regular issue.
Before installing interior coatings, it is crucial to fix any foundation cracks.
Other waterproofing techniques, such as installing a sump pump system and ensuring adequate drainage, can be used in tandem with internal foundation coatings to give the best possible defense against water intrusion.
The optimum course of action can be determined by consulting basement waterproofing contractors.
All our basement waterproofing projects include:
The Best Process To Waterproof Your Basement In Washington DC
The process you'll go through is designed with your comfort and well-being in mind. We're efficient, highly trained, and reliable. Our quick 3-step process guarantees minimum stress and effort, so you can fully enjoy the ride!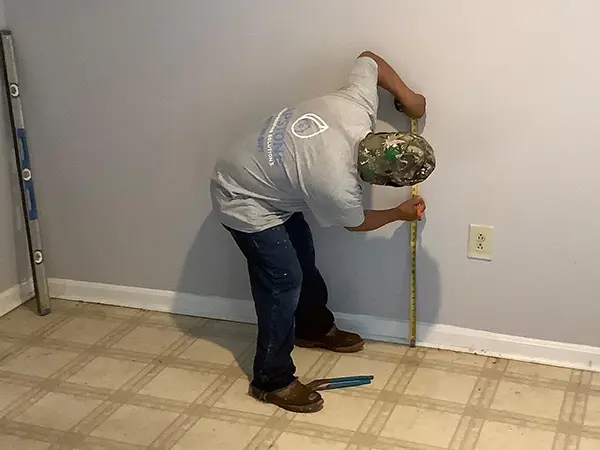 We inspect your basement and home to determine the best course of action.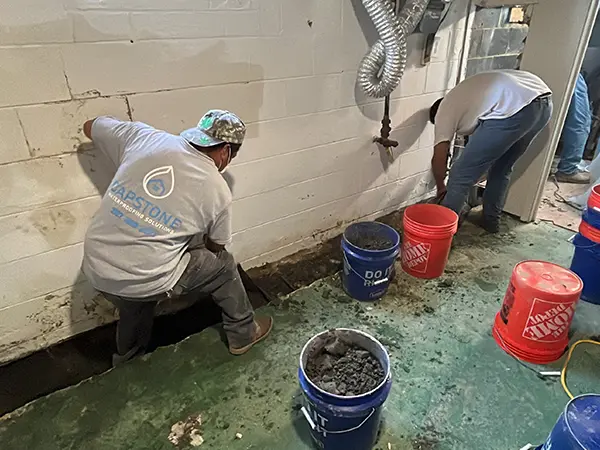 Our certified, trained, and skilled technicians get to work.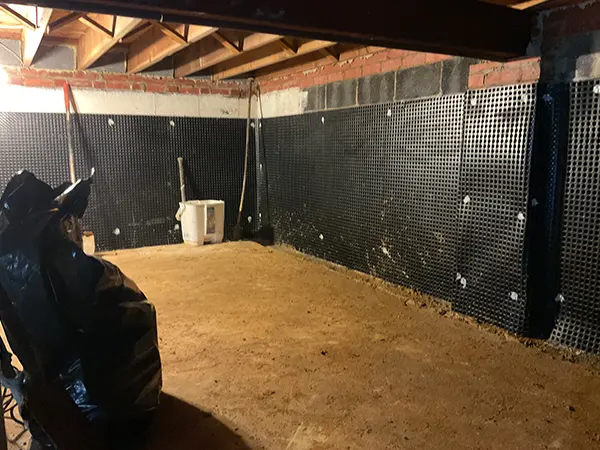 Enjoy living in a dry and healthy home free from mold hazards.
Frequently Asked Questions
Time to Get Rid of Basement Humidity
Waterproofing a basement is a multi-step process. Coating the inside of the basement wall or cleaning the gutters won't alleviate the problem of water seeping in. 
This is where our locally owned business can step in. 
Capstone Waterproofing Solution is a basement waterproofing company born to solve mold and humidity problems for homeowners, and that's exactly what our services aim to achieve.
With us, you can expect to have the following:
Get In Touch Today And Let's Get It Done!