Many of our customers ask us what does it take to see if they truly need a foundation repair. Well, the answer to this question is more difficult than a yes or no.
In fact, to understand what are the actual problems with your foundation, we'll need to conduct a thorough inspection of your basement and all the walls around your home, and just then we can say for certain whether you need a foundation repair or not.
This is how everything will go.
The homeowner contacted us because they noticed a crack in their foundation. They said, "it had just appeared out of nowhere and felt like it was getting bigger by the day." 
Cracks in the foundation are not an uncommon problem for homeowners, but if you are experiencing these issues, then it's essential to find the cause as soon as possible! Many people don't realize how extensive this issue can be. 
A lot of times, cracks are caused by weather-related events like rainstorms or hurricanes, which allow water into your basement – so even though one crack isn't too bad, there may be more lurking under the surface. 
If you notice any signs of foundation damage, we recommend calling a professional to assess the situation and help point out exactly what needs to be done. Check out our foundation repair service and enjoy a reliable and honest contractor!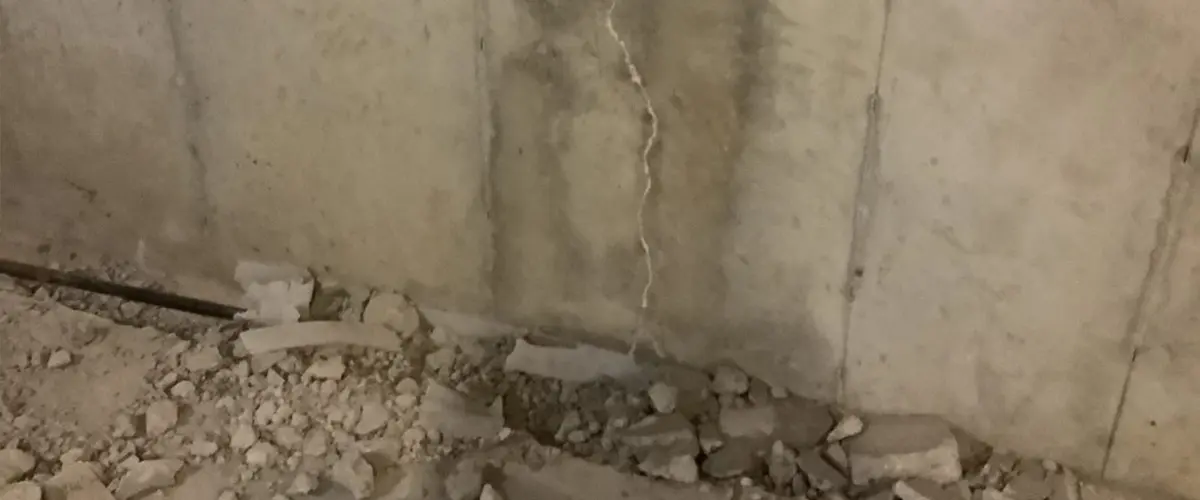 Foundation problems are often due to soil erosion under the foundation or soil that has been pushed into or away from the foundation by tree roots. 
Another cause is hydrostatic pressure (weight of the water) pushing against the foundation walls and floor.
The homeowner received multiple opinions and was told that sealing the crack on the exterior and interior would solve the issue. The homeowner called us out to get another view, and after a thorough assessment, we found the problem was more extensive than just one crack.
The Foundation Repair Assessment
In this particular instance, the crack in the foundation was caused by hydrostatic pressure. 
The builder's inferior pressure relief system (also known as a sump pump system or french drain) had collapsed and no longer directed the water around the foundation to the sump pump pit. 
The additional water was sitting around the foundation with nowhere to go. 
As a result of the water sitting around/against the foundation, it eventually started making its way through the pores of the concrete foundation. The floor had begun to separate from the wall leaving a small gap between the floor and the wall.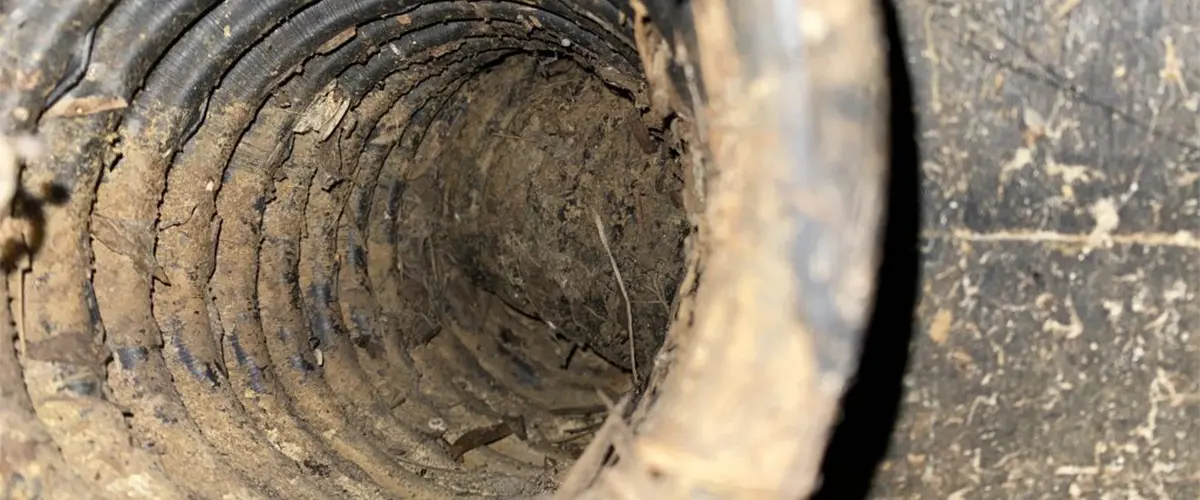 The Foundation Repair Solution
On day one of the project, we removed the insulation and found that we had a total of seven cracks. Most of the cracks were vertical, and a couple were horizontal cracks. 
In addition to sealing the initial crack, we sealed six more and added a new pressure relief system.
The homeowner now has a secure foundation for years to come. The amount of water around the foundation is now managed by the new pressure relief system and no longer accumulating and causing havoc to the homeowner's foundation.
Get Your Foundation Repaired With A Reliable Professional
Foundation issues are a severe problem that need to be addressed as soon as possible to avoid further damage and expensive repairs down the road!
For this project, however, you'll want a team of experienced professionals that can fully assess the situation and offer you valuable insights, advice, and options for repairing or replacing the foundation itself. 
Here at Capstone Waterproofing Solutions, we work with homeowners every day on these types of projects. With us, you're getting specialized equipment, cost-effective solutions, and a highly efficient foundation repair process that keeps you comfortable throughout your project.
If you think that your foundation may have an issue, give us a call at (202) 389-9121 or request a free quote for an assessment of your home's needs, and let's fix it together!