A common problem around Prince Georges and Montgomery County is homeowners not knowing that their foundation walls require repair.
This is precisely what the Taylor family was dealing with!
Their bowing wall was made worse by drywall framing and insulation covering the foundation wall.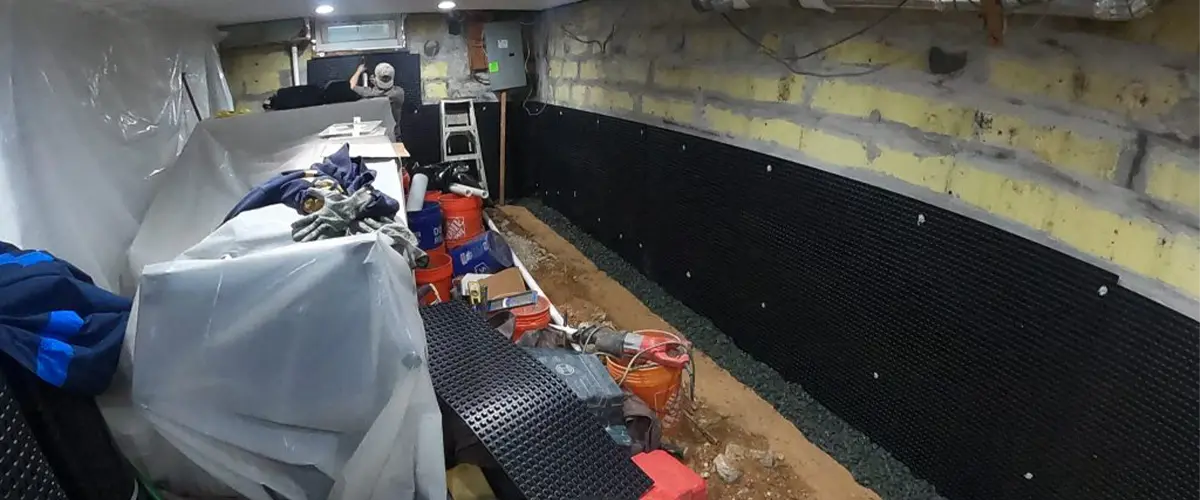 As a result, they can now enjoy their new water-free basement, allowing them to entertain guests in this space with peace of mind and no longer worrying about water damage, mold, or anything else!