The Best Basement Waterproofing Laurel, MD
Want to get rid of water damage in your basement?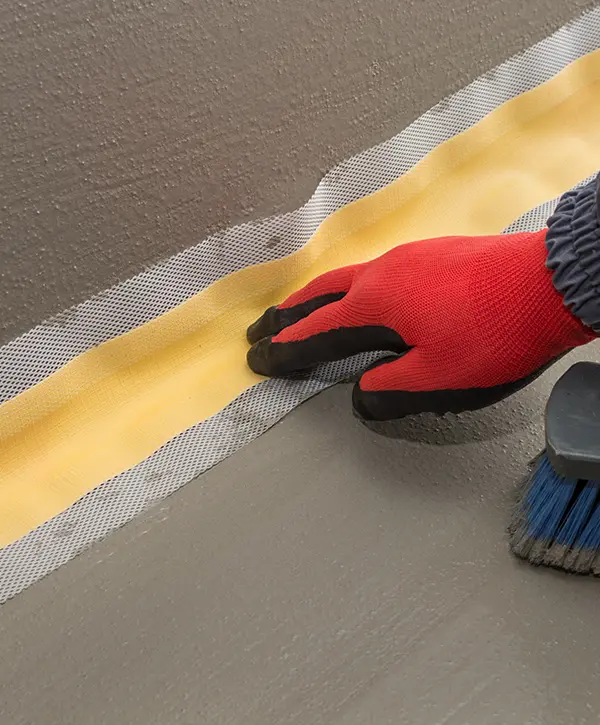 Mold is often a silent problem that leads to unexplained cough, upper tract respiratory infections, and red or itchy eyes and skin. 
Mold can lead to health problems and home structural damage when left untreated.
At Capstone Waterproofing Solutions, we focus on your family's health by offering complete basement waterproofing in Laurel, MD, and surrounding areas.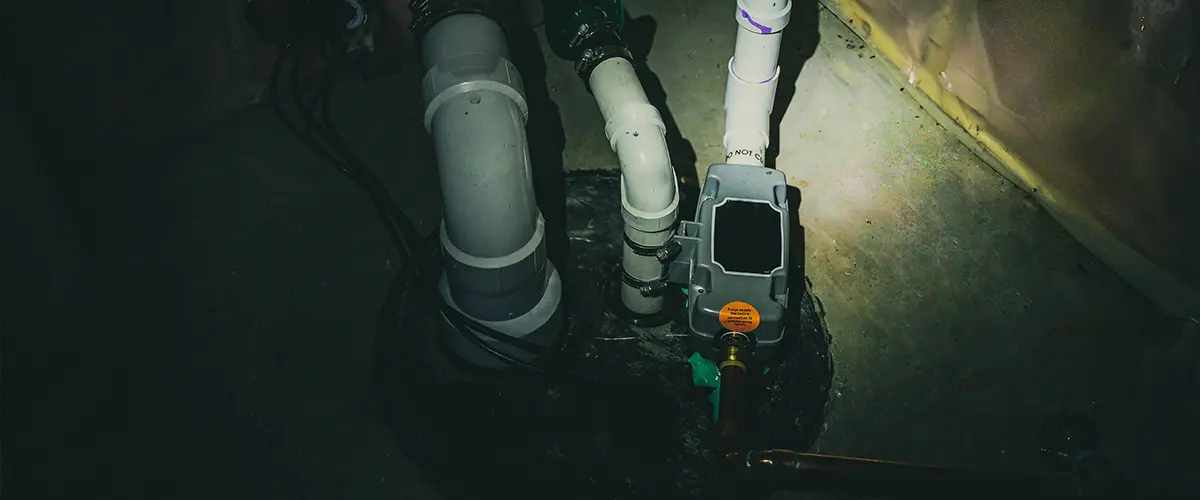 How Moisture Can Damage Your House's Structure
We take your waterproofing project a step further and deliver perks that no other contractor in the area even considers. We only care about your project's successful completion and you satisfaction, and we'll do everything in our power to achieve both!
Why the Climate in Laurel Requires Basement Waterproofing Services
Laurel, Maryland, lies in the eastern US, where the climate is typically described as humid subtropical. This results in hot and humid summers with regular thunderstorm activity and chilly winters with frequent snowfall.
The high water table in the region of Laurel also means that the ground there is frequently soaked with water. Laurel gets 45 inches of rain yearly, which is above the 38-inch standard in the US. This increases your basement's vulnerability to water seepage caused by excessive moisture through cracks and other openings.
It is wise to consider basement waterproofing in Laurel, MD, as a preventative precaution against water damage and the complications it might cause. 
Residents of Laurel, MD, Experience Wet Basement Issues
We're here to bring the best solutions for your particular home problems, and it so happens that waterproofing is our specialty. In over 40 years of experience, we've learnt everything there is to learn about waterproofing a basement. This is what homeowners say about working with us!
Capstone understands the science of waterproofing. This company gets it. Excellent service. 
Clean work, true professionalism, and willing to teach you about how their work is going to keep your basement dry. 
Big shout out to Joe and team! They really made us feel comfortable throughout the process. They are not trying just trying to sell you a service, they are helping you protect on of your most valuable investments , as well as your health. 
I recommend these guys in a heartbeat !
In June 2022, Capstone Waterproofing performed an awesome job waterproofing my basement. 
Joe exemplified optimal professionalism. He was very patient with explaining the work to be performed and responding to all my questions. The team that was selected to provide my service, arrived on time and completed the job timely as promised. 
They left my basement as cleaned as before their arrival. I am very satisfied with the outcome of the job performed and I would highly recommend Capstone Waterproofing.
What Does Basement Waterproofing in Laurel, MD Imply?
In a basement that's not waterproofed, water can seep into a basement from the ground through broken pipes or holes in the foundation's floors and walls., causing a cascade of issues, including mold growth and foundation or structural damage. 
Basements can be made watertight in several ways; some of these include using external waterproofing, others using internal waterproofing, and others using drainage systems. 
Waterproofing the basement involves sealing the area around the foundation and basement, and the space between the floor and walls to keep water out.
If your basement is not waterproof, you will deal with costly foundation repairs, damage to your basement walls, foundation crack repairs, and many other future problems.
The building's location, climate, and foundation are important when deciding on a waterproofing approach. If you need help deciding which waterproofing option suits your home, our team at Capstone Waterproofing Solutions is ready to answer all your basement waterproofing questions.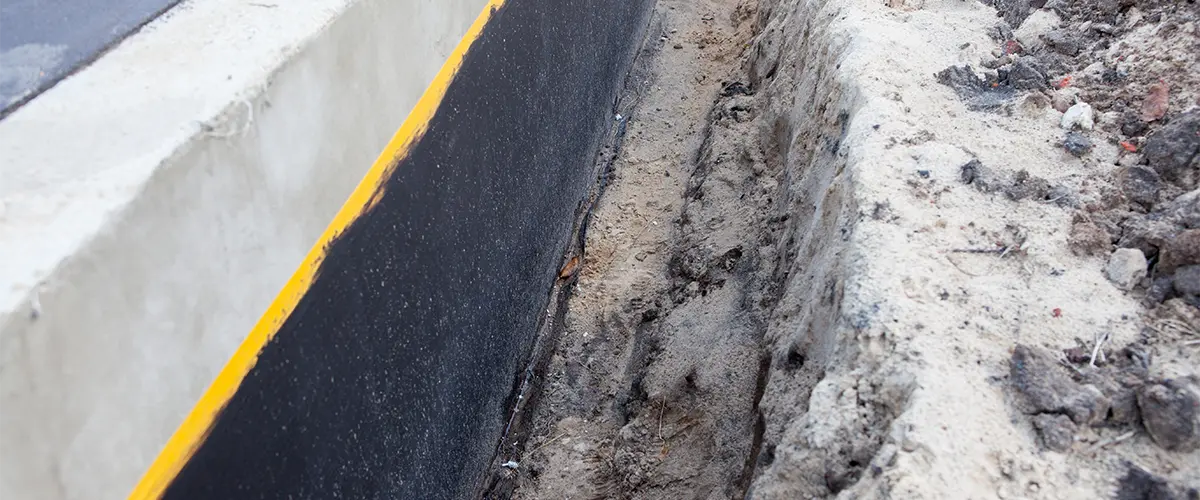 The Benefits of Basement Waterproofing Services
Waterproofing your basement is an excellent way to safeguard your home from flooding, improve air quality, add square footage, raise your home's resale value, and reduce your monthly utility costs.
Your home's value can rise if you take the time to waterproof the basement. One way to boost your home's resale value is by making sure the basement stays dry in the first place.
If you take the time to waterproof it properly, your basement could become a useful extra living space. Keeping your basement dry will allow you to transform it into a multipurpose area, such as a game room, fitness center, or extra bedroom.
Better Indoor Air Quality
Contaminants like mold and mildew may flourish in a water-damaged home. Your home's indoor air quality will be improved if you take measures to keep water out.
One of the most obvious reasons to waterproof a basement is to prevent flooding. Mold, rotting wood, and structural damage are all things you can keep at bay by keeping water out of your basement and foundation. It also helps you save money in the long run, as mold can lead to costly foundation repairs.
Energy costs are another way in which water damage to your home can be felt. To boost the functionality of your heating and cooling systems, consider waterproofing your basement.
The Benefits of Hiring a Professional Basement Waterproofing Company
There are many advantages to using a professional service to waterproof your basement.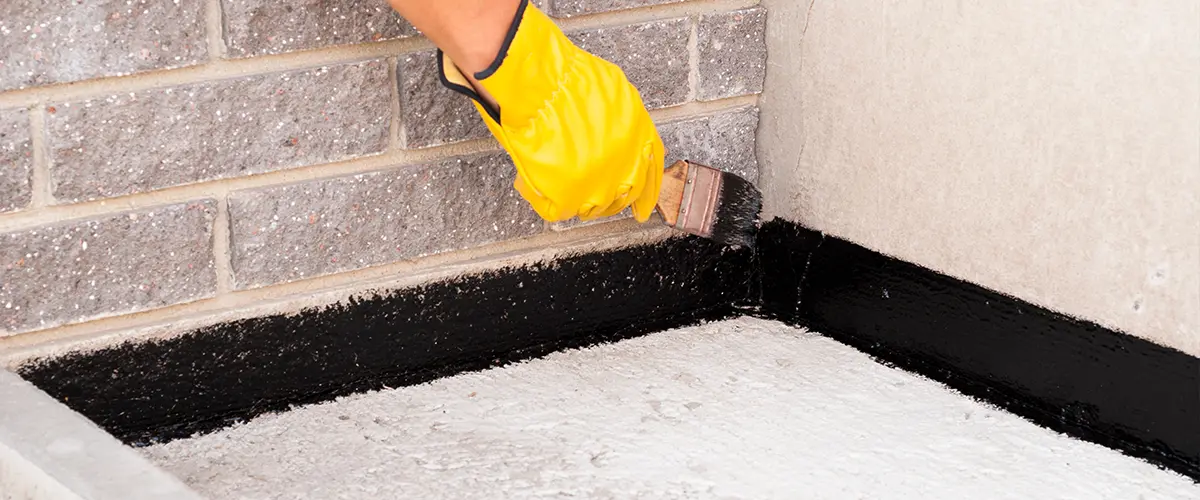 All our basement waterproofing projects include:
The Best Basement Waterproofing Process In Laurel, MD
Our team is focused on helping expose and eliminate the dangers of living in a mold-infested home. We're constantly improving our services to allow our clients to live in a healthier home.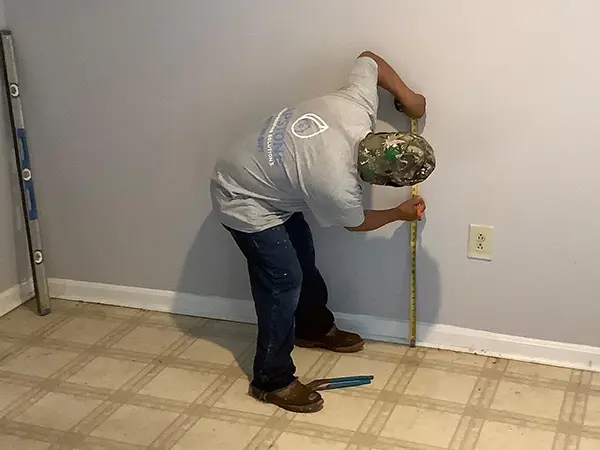 We inspect your basement and home to determine the best course of action.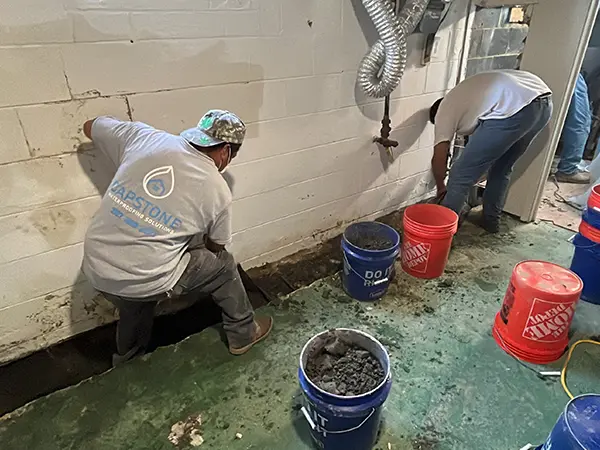 Our certified, trained, and skilled technicians get to work.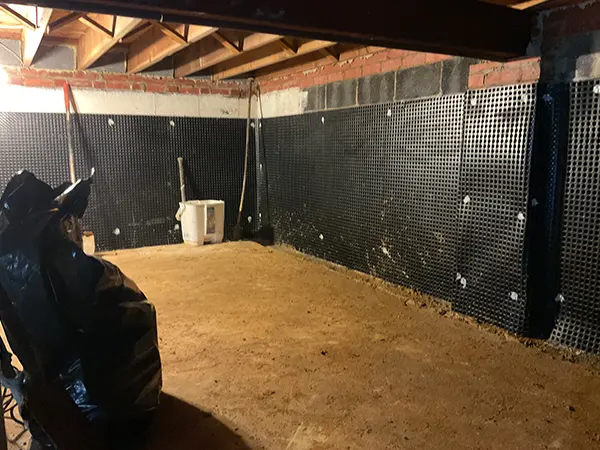 Enjoy living in a dry and healthy home free from mold hazards.
Frequently Asked Questions
Basement Waterproofing, The Easy Way With Capstone!
The best basement waterproofing in Laurel, MD, should be focused on delivering complete solutions for people who want to eliminate mold and humidity problems inside their homes. 
Capstone Waterproofing Solutions is endorsed by hundreds of finished projects, over 40 years of industry experience, and hundreds of waterproofed homes. 
We truly value your home, time, and investment, which is why we're going the extra mile to see you satisfied with our work. So if you're ready to enjoy all the perks of working with a top-tier contractor, this is it!
Get In Touch Today And Let's Get It Done!